18+ Instant Pot Holiday Dishes
---
This post may contain affiliate links, which means I earn a small commission if you purchase something I recommend - at no additional cost to you! Thank you for supporting this blog!
The Instant Pot is the best tool to help make holiday cooking easy and hands free. Check out this roundup of some of the best Instant Pot Holiday dishes to make this year! I made several of these for an ENTIRE meal made in the Instant Pot!
Pumpkin Cheesecake
Instant Pot Pumpkin Cheesecake will appease all the pie-haters, and all the pie lovers will even love it! 😉
INSTANT POT PINEAPPLE HAM AND CHEESY POTATOES (1 POT MEAL!)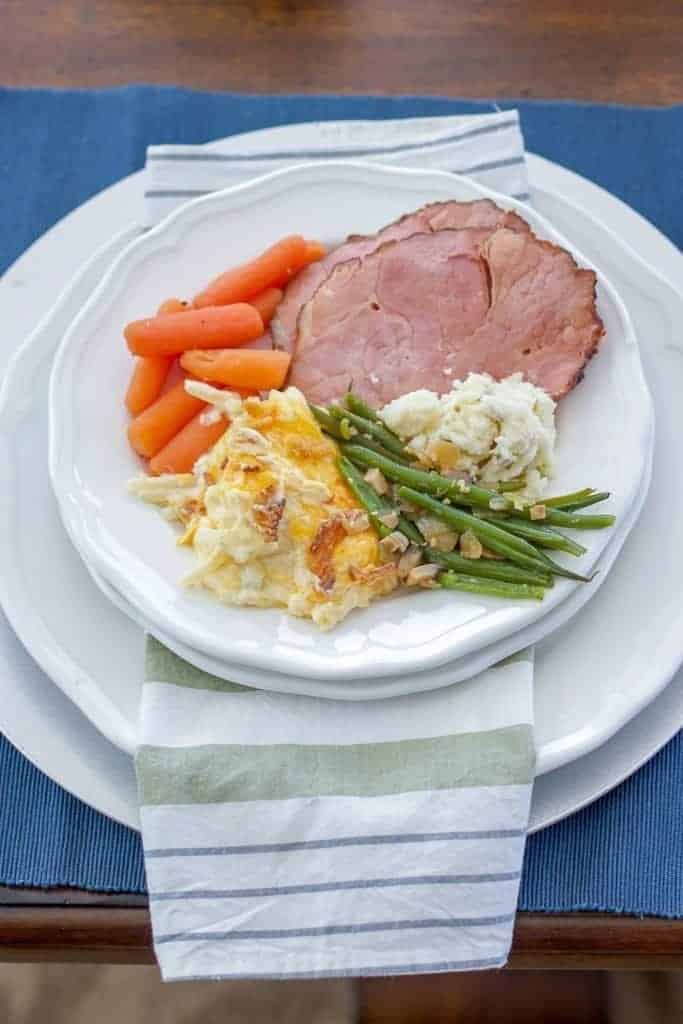 Instant Pot Pineapple Ham and Cheesy Potatoes (Funeral Potatoes) have a hearty density to them, great for a full dinner.
INSTANT POT ARTICHOKES
Instant Pot Artichokes with some melted garlic butter can compliment any meal or be a stand-alone appetizer.
Instant Pot bread Pudding
Are you as big of a bread pudding fan as me?? I am OBSESSED WITH IT! Try this delicious Instant Pot version with a butter rum sauce for a festive and comforting holiday treat!
INSTANT POT CARROTS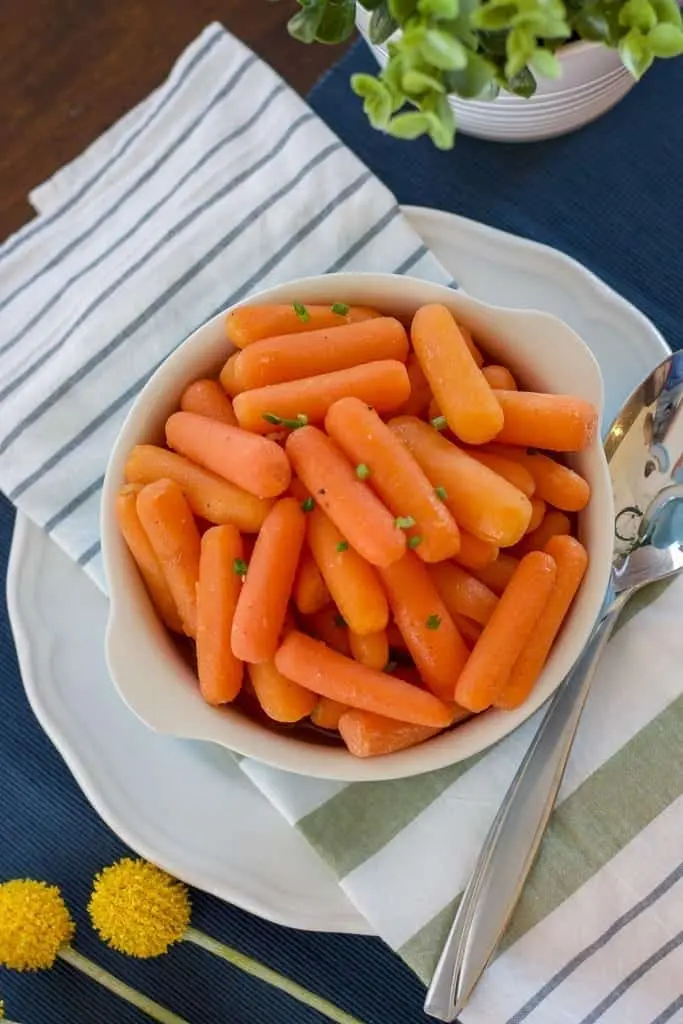 These Instant Pot carrots make any holiday meal "healthy" (because we're all so concerned about that, right?? 😉
Instant Pot Chicken (or Turkey) Noodle Soup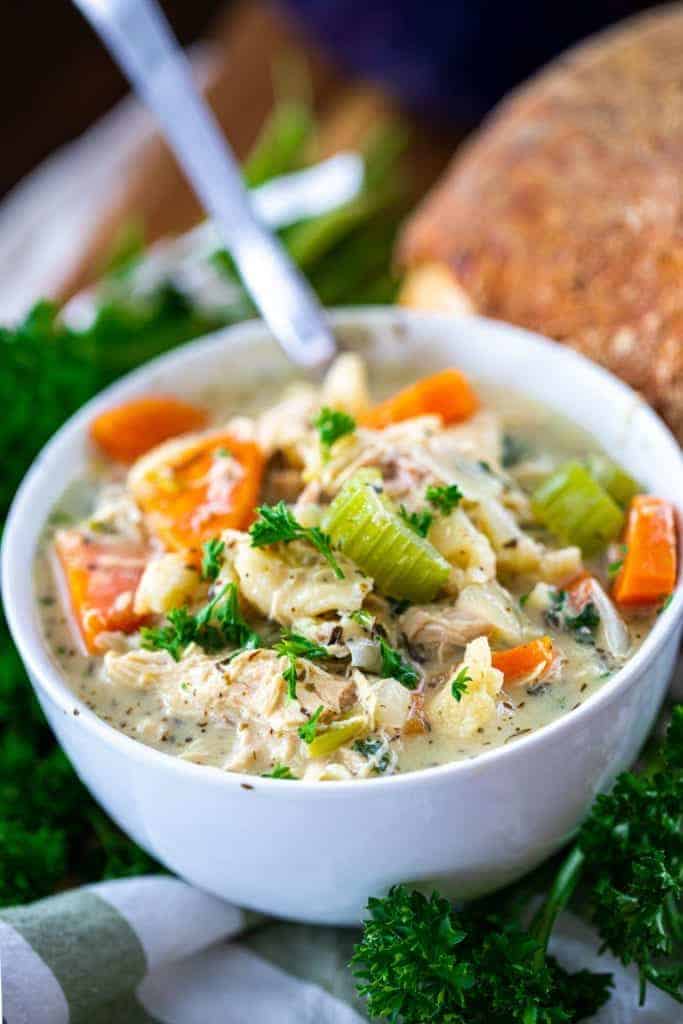 Use your leftover turkey to make my famous chicken noodle soup recipe! It's the best recipe on planet earth and would be perfect to feed the family after the big day!
INSTANT POT DEVILED EGGS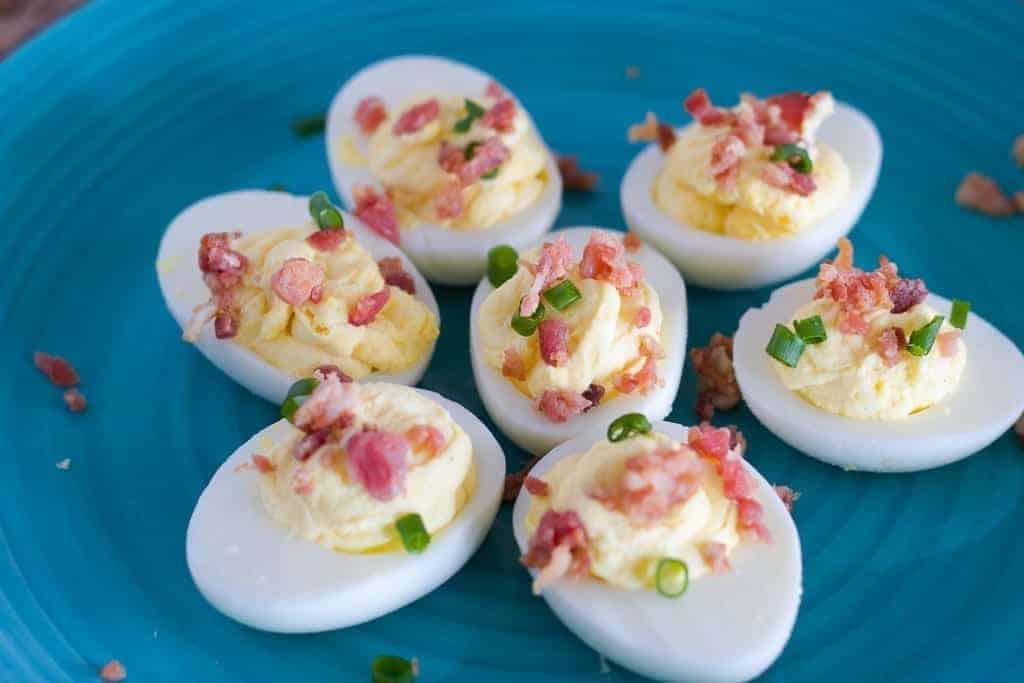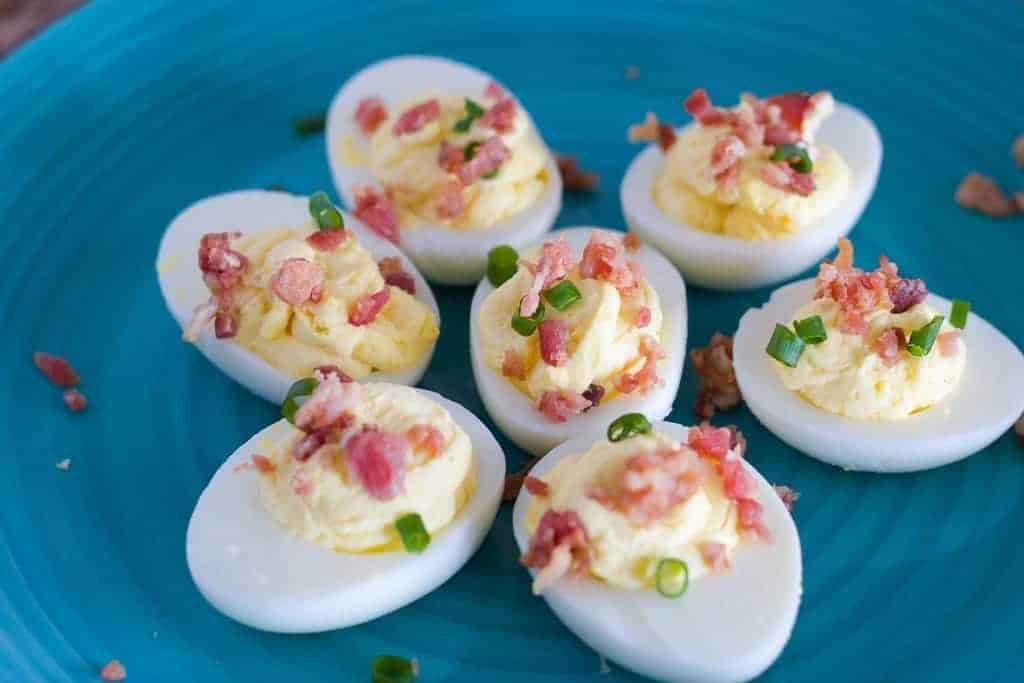 Instant Pot Bacon Chive Deviled Eggs are perfect for a holiday appetizer. Not to mention, extremely easy to make. Have you ever made deviled eggs using my secret ingredient?
Instant Pot Buffalo Chicken Dip
Instant Pot buffalo chicken dip is soooo good. Serve it with vegetables or crackers as a delicious appetizer. It's also low carb and keto friendly!
Instant Pot White Chocolate Candy Cane Creme Brulee
Creme Brulee is my favorite dessert, so I loved developing this recipe for a TV segment last year. White chocolate and peppermint are such a perfect combo! If you don't love peppermint, just use regular sugar instead 🙂
Instant Pot Jalapeno Lime Cranberry Sauce
Try this Instant Pot Jalapeno Lime Cranberry Sauce over a green onion cheeseball or cream cheese as THE party dish of the season! It's incredibly easy, fresh, sweet, slightly spicy, and addicting!
INSTANT POT SALT POTATOES
Instant Pot Salt Potatoes are an easy variant to your traditional mashed or baked potatoes. Plus, they can be easily made vegan or dairy free for your guests that prefer that by subbing olive oil or ghee for butter!
Instant Pot Sweet Potato Casserole
Instant Pot Sweet Potato Casserole with a pecan brown sugar crisp is to die for. I think my recipe is better than Ruth's Chris
INSTANT POT MASHED POTATOES
Instant Pot Mashed Potatoes take less than 1/2 the time as stove top mashed potatoes. Add a little butter, cream or milk and enjoy! This should be one thing that every single person makes in their Instant Pot!
INSTANT POT BACON GREEN BEANS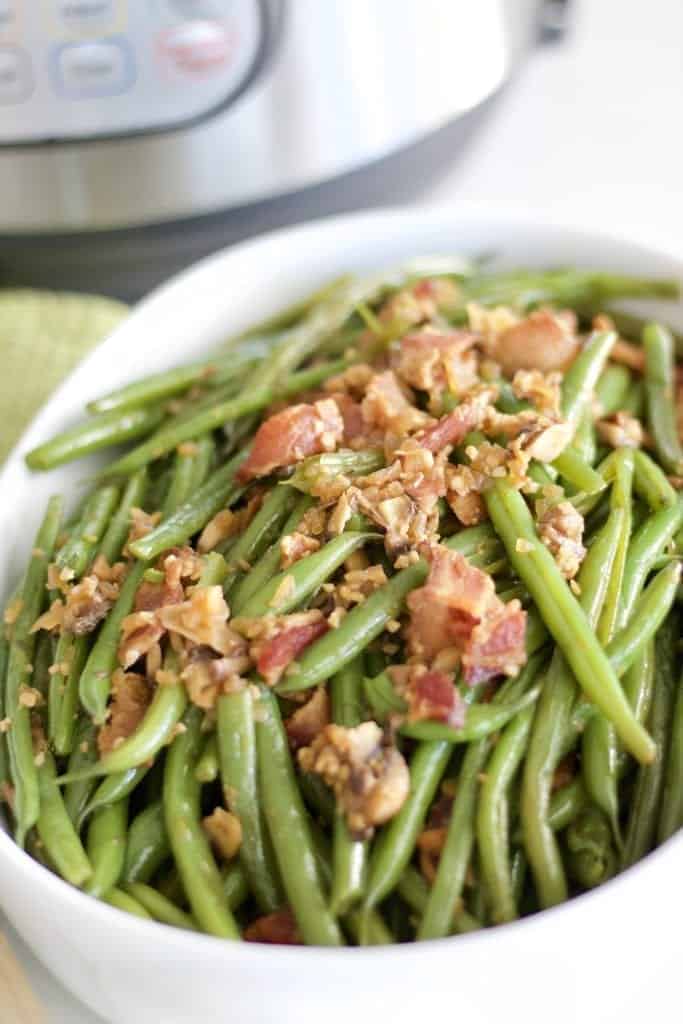 Instant Pot Bacon Green Beans are one of my most popular recipes! They are delicious, easy, festive, and beautiful!
Instant Pot Cheesecake
Instant Pot Cheesecake is perfect for any holiday party and you can easily adapt it to your liking. Add a chocolate ganache and some crushed peppermint sticks, or add a pecan caramel sauce over the top!
INSTANT POT DOUBLE BOILER CHOCOLATE COVERED STRAWBERRIES
Instant Pot Chocolate Covered Strawberries are not just for a romantic meal. With a little pastel colored frosting these are transformed into a beautiful easter treat.
Instant Pot Cranberry Sauce
Instant Pot Cranberry sauce is a classic. If you've never made it homemade before, you're missing out! It's SO easy and tastes sooo good. I love putting the leftovers in sandwiches, wraps, on top of cream cheese, or on pretty much anything I eat!
Instant Pot Broccoli
My favorite way to serve this for a holiday meal is to cover with browned butter and mizithra cheese. It's a family favorite and such a fancy way to serve Instant Pot broccoli!
Bonus: Air Fryer Cream Cheese Wontons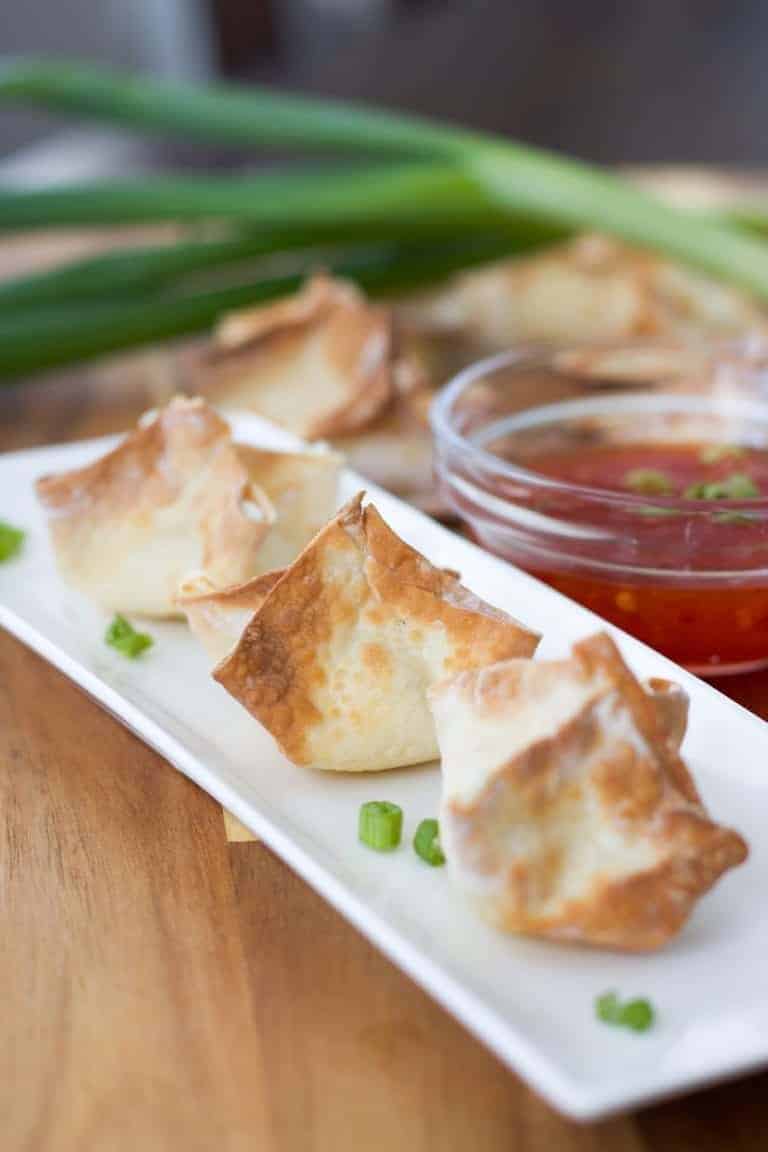 These obviously aren't an Instant Pot recipe, but this easy air fryer recipe is such a fun and easy appetizer you could easily make with your new air fryer! They are SO good.. I could eat like 10 of them myself!
PS: Try my Cookie Dough Wonton recipe too!
I hope you enjoy these Instant Pot holiday dishes and you get to enjoy the holidays with people you love. Not everyone enjoys the holidays because it's a hard time of year. Please be kind and loving to all. Everyone is fighting a battle. Love you all! – Lisa
---
---