An Instant Pot Steamer Basket is the #1 Instant Pot or pressure cooker accessory I recommend. I'll give you the lowdown on how to use the Instant Pot Steamer Basket over a dozen different ways!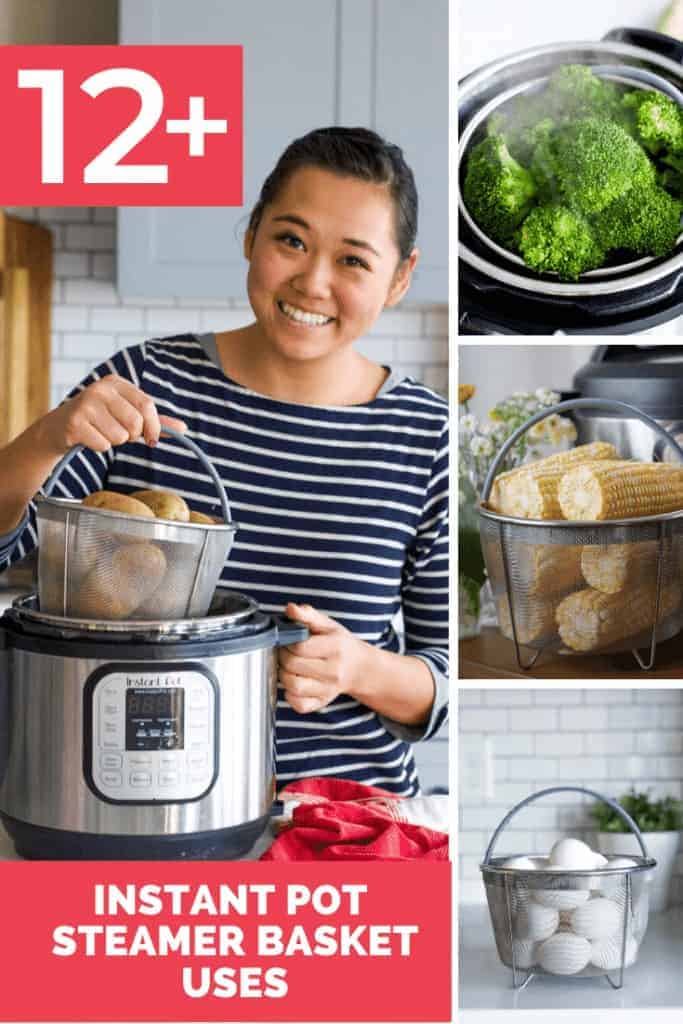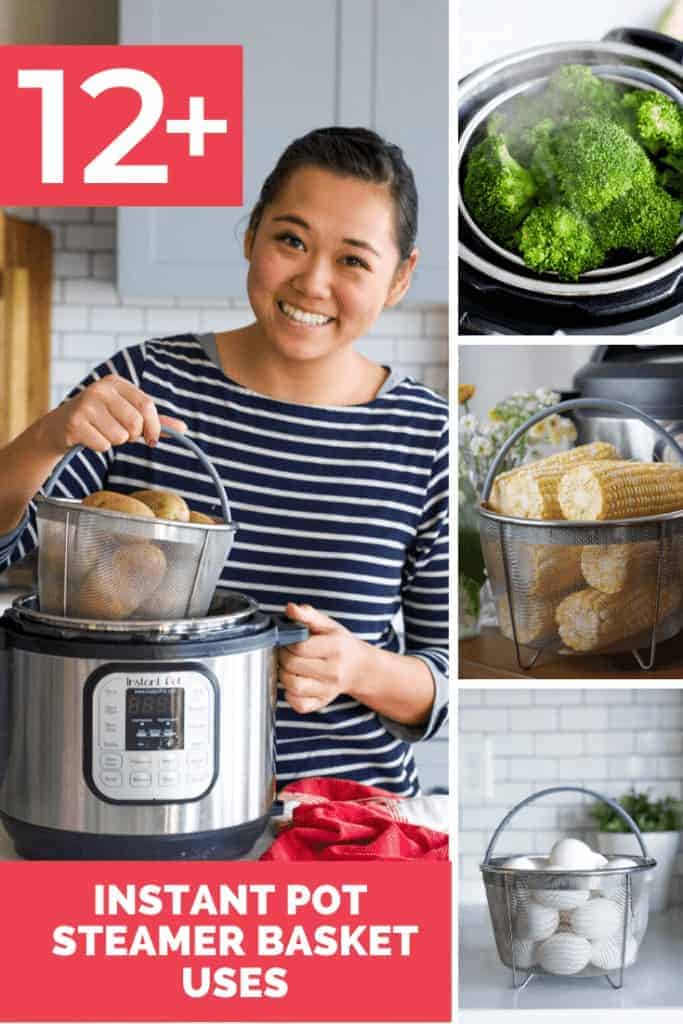 *This post may contain affiliate links. This means as an Amazon Associate and affiliate for other products, I earn from qualifying purchases at no extra cost to you.
Best Steamer Basket to buy
I have a preferred steamer basket, but as long as the steamer basket is heat/oven/pressure safe, it can be used in a pressure cooker.
There are two main types of steamer basket:
Mesh/Stainless Steel Basket
Silicone Basket
The stainless/mesh baskets that I have are really solid. They're most similar to metal colanders, but unlike a colander, they have straight edges/sides and a handle. This is what I have, but it does take up space in your kitchen.
If you're short on space, you can always store your steamer basket inside of the Instant Pot when not in use.
The silicone baskets are really nice and great for smaller spaces. I go more in depth about silicone baskets below.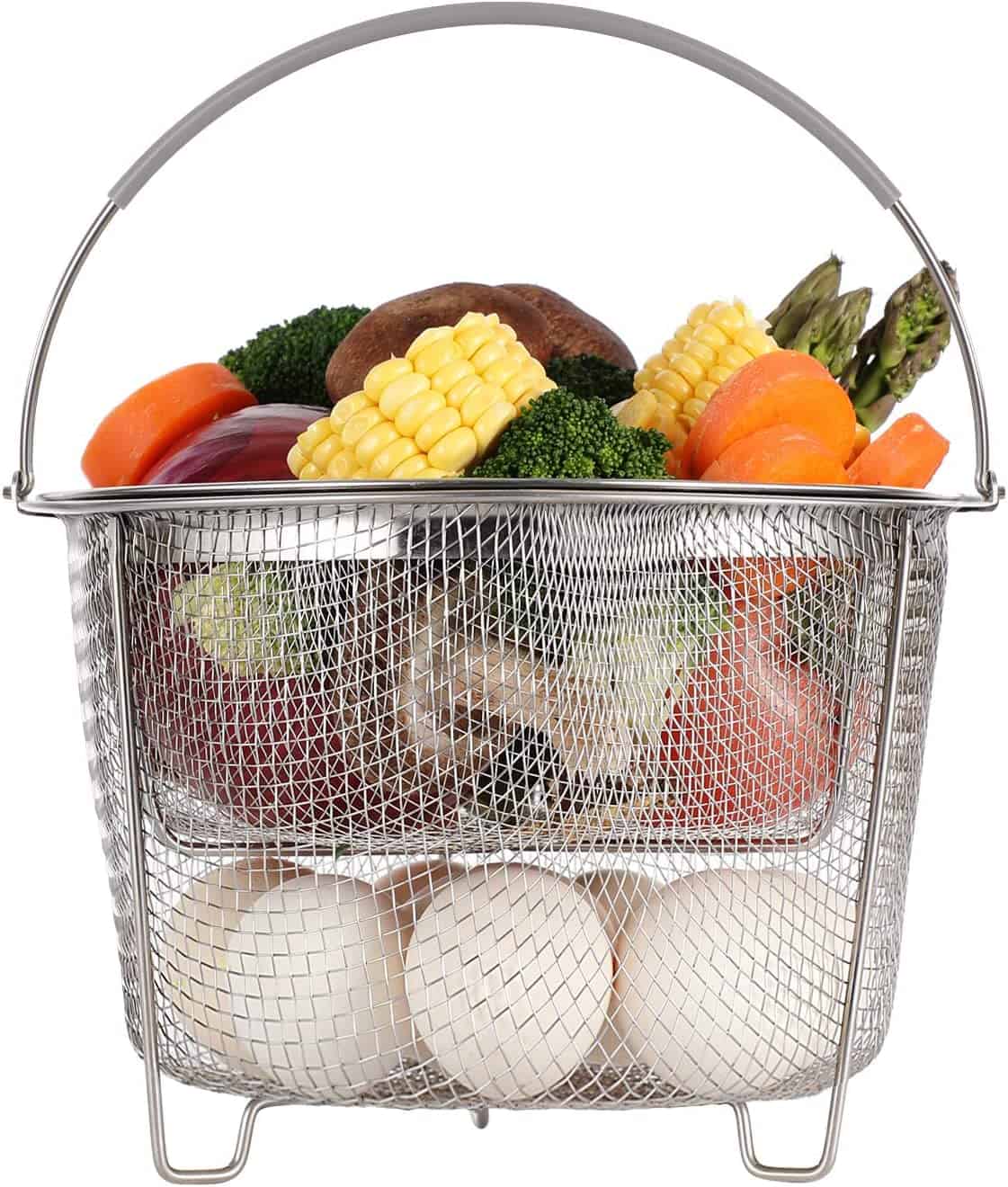 Top Rated Steamer Baskets on Amazon
Is a steamer the same as a trivet?
No.
A trivet is a separate tool that usually comes with a pressure cooker to keep food off the bottom of the pot.
It can work in place of a steamer basket for some foods, but it usually isn't as convenient.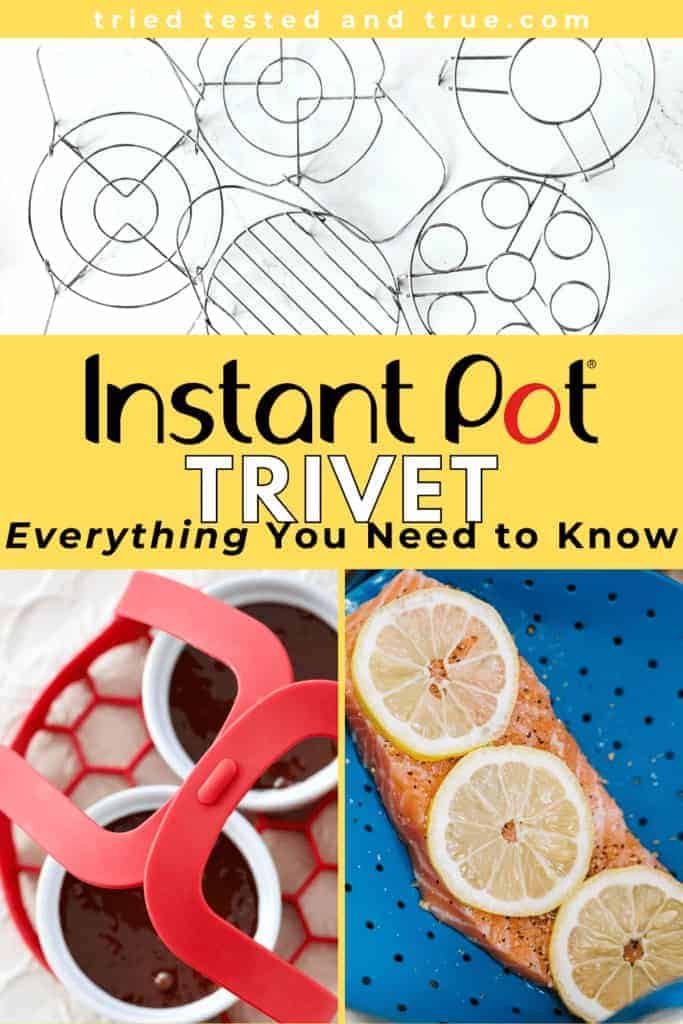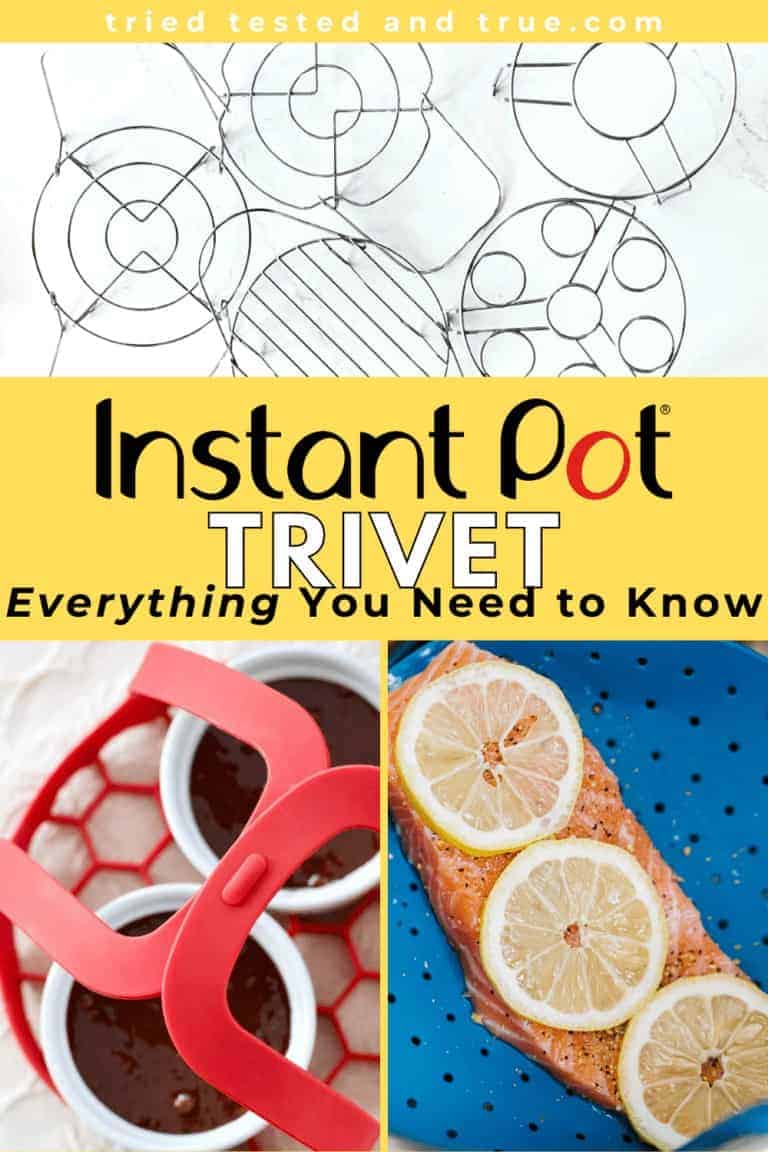 To learn more about the Instant Pot trivet, read our full guide on Everything You Need to Know About the Instant Pot Trivet.
Instant Pot Steamer Basket
Like I said, out of all the instant pot accessories you could buy, the steamer basket is the best one because you can use it in so many different, practical ways (and it will fit 6 or 8 quart pots!)
It's best to choose an Instant Pot Steamer basket that can withstand being pressure cooked and not fall apart. The one I've linked is my favorite steamer basket because it is incredibly high quality.
This mesh steamer basket is stainless steel so it does NOT rust, nor does it have silicone "noodles" covering the legs, which easily trap food/bacteria that you cannot get out. They also honor a LIFETIME guarantee, so they will replace it if anything happens to it.
I've tried a couple other baskets, and I promise they are not near the quality. My basket has lasted me years with no sign of wear! (2022 update: About 5 years after I got my basket, I had an issue with a piece of the basket that was coming loose. I emailed the company, and they sent me a replacement right away!).
Additionally, it's important to note that you're better off getting this one-tool-does-all basket — you don't need a specific vegetable steamer for your Instant Pot; rather, get this simple basket that can do it all.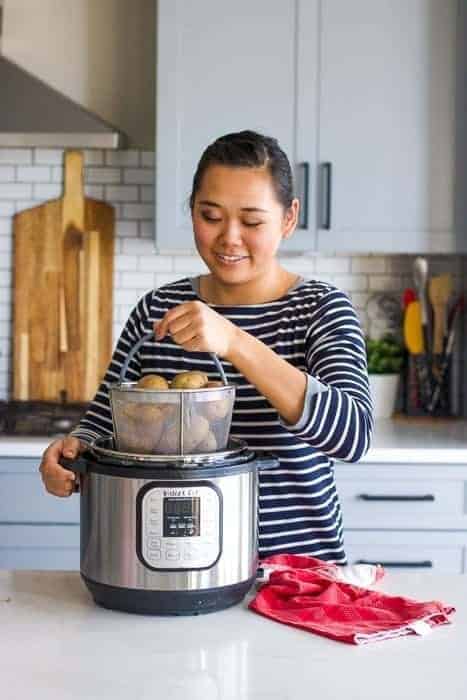 Silicone Steamer Basket
Many people enjoy using an Instant Pot silicone steamer basket over a metal steamer basket.
When I first started using the Instant Pot, there were no silicone baskets. Now, there are so many options for silicone steamer baskets.
The pros of using a silicone basket:
The collapsible varieties are perfect for storage.
You can save space in your cupboards.
Nonstick
Dishwasher safe
Fits 6 or 8 quart Instant Pots/pressure cookers
No rusting, denting, or tearing
Cons of the silicone steamer baskets:
If the contents of the basket are super heavy, it may cause strain and break the handles
It's a pro and a con, but when the basket is flexible, it can be not as sturdy for very heavy items and sag
Some models do not have high walls, so you can't put very much in the basket. Make sure to pick a basket that can hold everything you want it to.
Not as "see through" as a mesh basket
Cleaning the Instant Pot Steamer Basket
I find my steamer basket incredibly easy to clean because it is dishwasher safe on the top or bottom rack. It's also simple to clean with a scrubby and dish soap.
I do strongly recommend cleaning the steamer basket as soon as you're finished using it to avoid letting any food get stuck in the mesh.
STEAMING IN THE INSTANT POT
You might think steaming in the Instant Pot could be tricky — it's not. Really, it's one of the simplest ways I've found to make delicious, healthy food, fast.
An Instant Pot steamer insert allows you to just drop some of your favorite veggies into the Instant Pot and cook them quickly, thereby preserving lots of the nutrients present when the veggies are fresh (so long as you don't overcook!).
I mentioned that my Instant Pot steam basket is versatile — here's my top 12 recipes that are simple and oh-so-easy to throw together using your steamer basket.
#12: Instant Pot Artichokes
Steamer baskets are great for large foods that you'd otherwise have to fish out with tongs or teetering on the trivet. You can just place a couple artichokes in the basket, then pull them straight out after cooking!
If you're looking to dress things up a notch, try my Instant Pot Stuffed Artichokes! They're still quite simple, but they're deceptively impressive — perfect for dinner parties or holidays.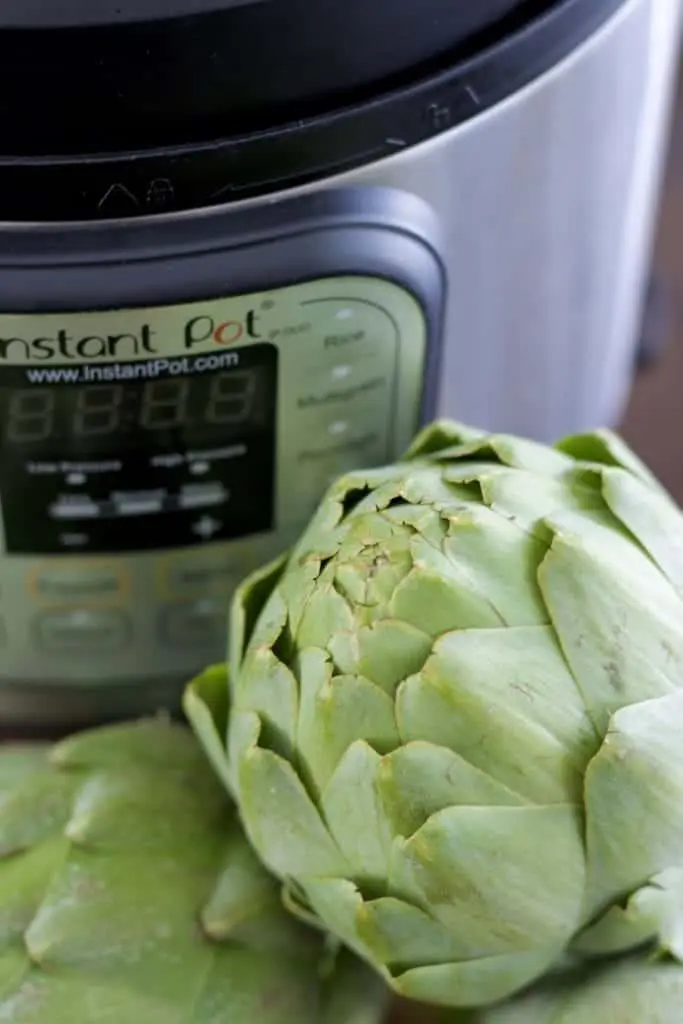 #11: Instant Pot Sweet Potatoes
The Instant Pot is incredible for steaming sweet potatoes because often, they otherwise take over an hour in the oven! No one has time for that!
Stack a couple whole or chopped sweet potatoes and place them in the steamer basket, then cook for about 10-30 minutes, depending on the size.
I always err on the generous side with sweet potatoes and add a couple minutes because having undercooked food in the Instant Pot is THE WORST.
I use this method for my Instant Pot Sweet Potato Casserole. It's better than Ruth's Chris' recipe, in my opinion!
#10: Instant Pot Mashed Potatoes
Instant Pot Mashed Potatoes are a holiday or weekly staple. You'll NEVER make them on the stove after you do them in the Instant Pot! I load up my steamer basket with russet potatoes, then take them to the sink to rinse/clean. It's nice to just do it all in one!
If you'd rather have regular "baked" potatoes made in the pressure cooker, it's so easy to do in a steamer basket! Read my recipe for Instant Pot Baked Potatoes.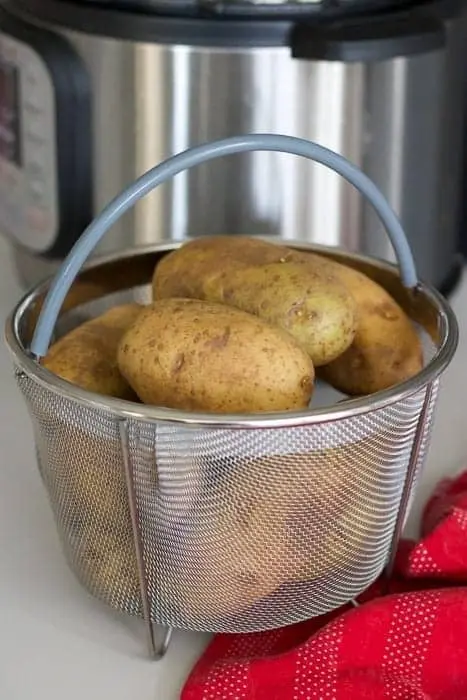 Another awesome use of your Instant Pot Steamer Basket is to use it for SALT POTATOES! The steamer basket is perfect because you'd otherwise have to pour a very hot, very heavy pot of boiling water and potatoes into a colander.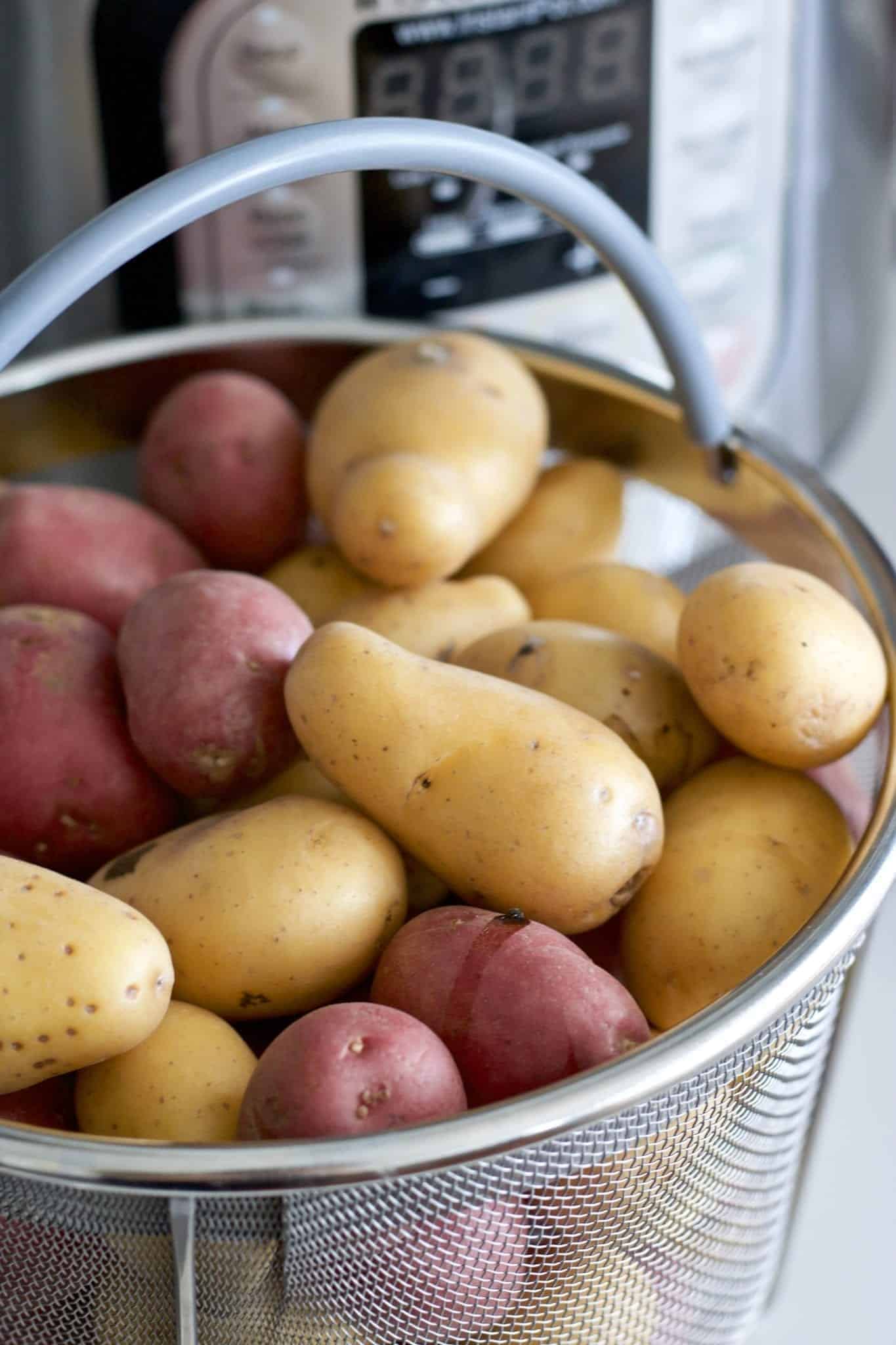 Using your steamer basket, simply add your potatoes (give them a quick rinse first), and put them into your Instant Pot. Check out my Salt Potato recipe for an easy, impressive side that's sure to please kids and critics alike.
#9: Instant Pot Ribs
I like using my steamer basket for Instant Pot BBQ ribs! That way, I don't have to worry about them falling apart or getting them out with tongs from the hot liquid.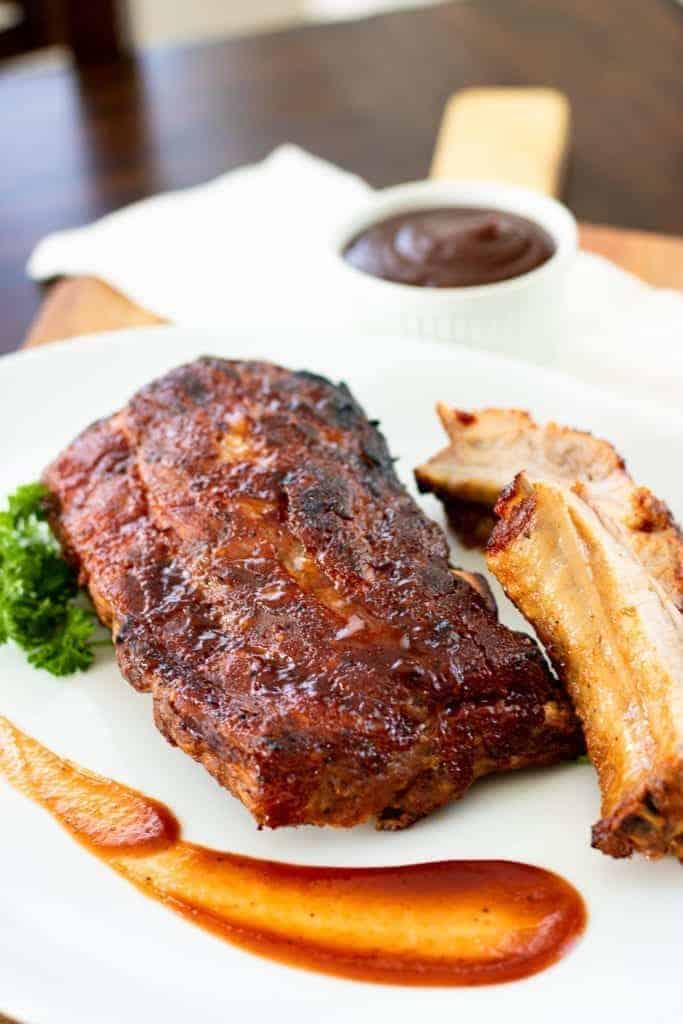 I just cut each rack into quarters, and line them on their sides around the basket. It makes it really easy!
If you're looking for a really simple recipe, try my Country Style Ribs — they use four flexible ingredients and they're done in less than an hour (with very minimal effort on your part — just toss, dump, and cook).
#8: Instant Pot Steamer Basket As a Colander
The nice thing about this Steamer Basket is that it doubles as a colander. You can use it to keep berries fresh for up to three weeks!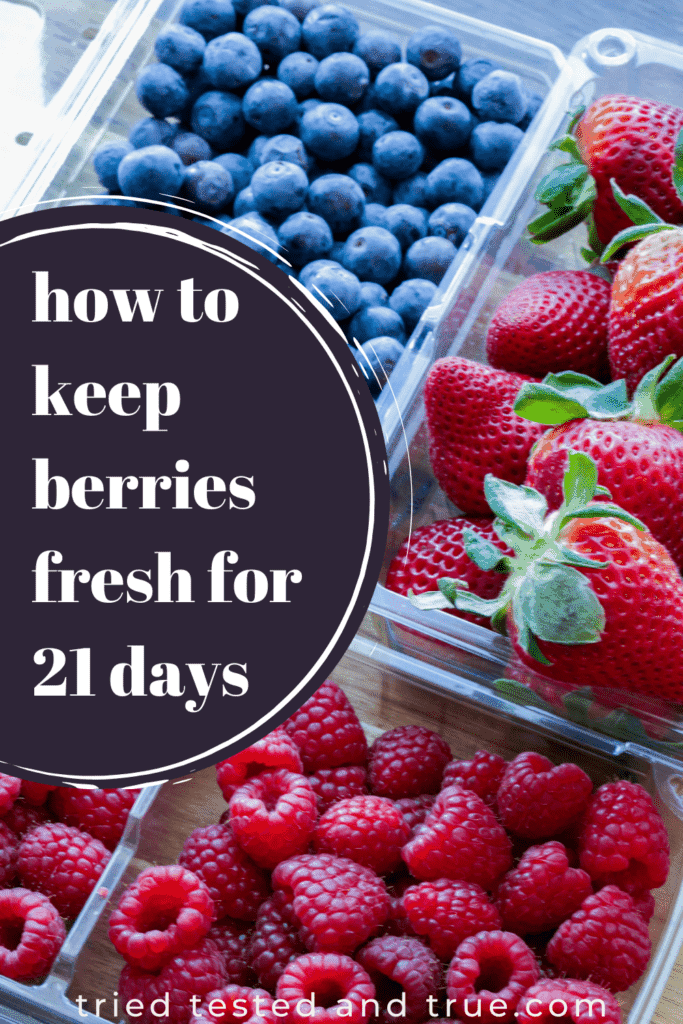 I typically do this in my salad spinner because it has a "colander" that fits into its base, but if you don't have that, you can use this steamer basket and your Instant Pot liner!
#7: Instant Pot Boiled Eggs
You'll never go back to boiling eggs on the stove after you make boiled eggs in the Instant Pot. This steamer basket fits over 2 dozen eggs!
I remove the basket straight out of the pot because the handle is cool enough to handle after just a couple of seconds. Then, I'll take the basket to the sink to rinse and cool down.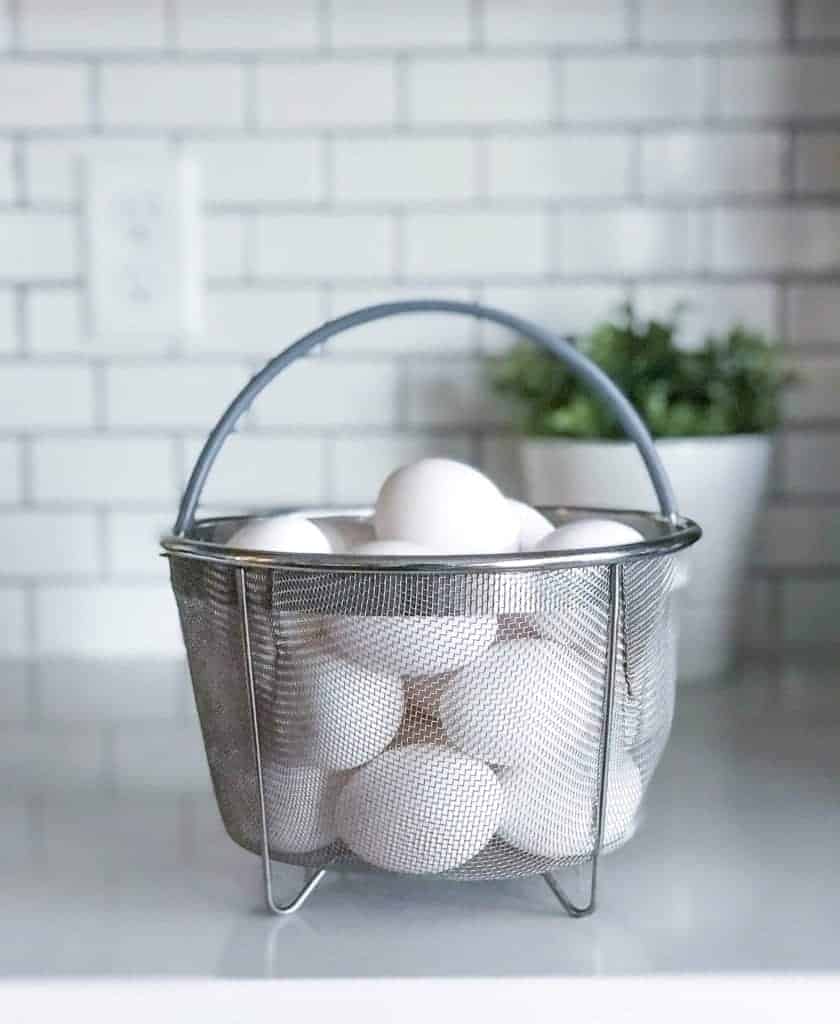 Check out Instant Pot Hard Boiled Eggs and Whipped Cream Bacon Deviled Eggs.
#6: Instant Pot Carrots
I have a slightly sweet carrot recipe, but you could make up to a couple bags of baby carrots or chopped carrots in your Instant Pot steamer basket.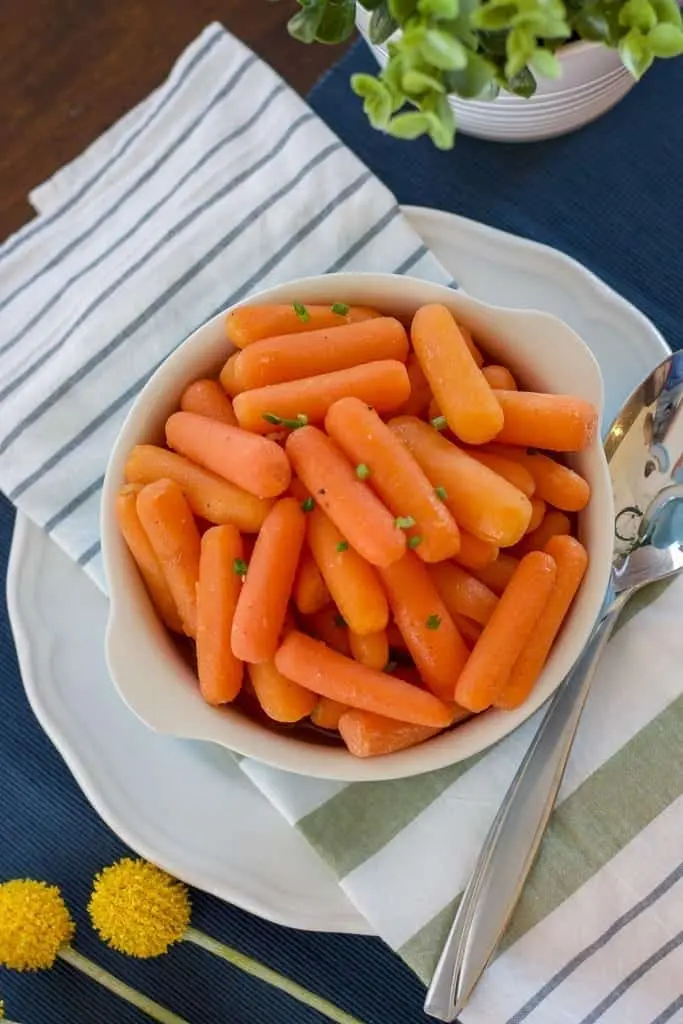 Just add a cup of water to the pot and cook for 3-5 minutes, depending on the quantity and firmness you like your carrots.
#5: Instant Pot Spaghetti Squash
Pressure cooker spaghetti squash
is amazing because like sweet potatoes, spaghetti squash usually takes a long time to bake in the oven. The Instant Pot makes it a breeze to get a healthy vegetable in a snap.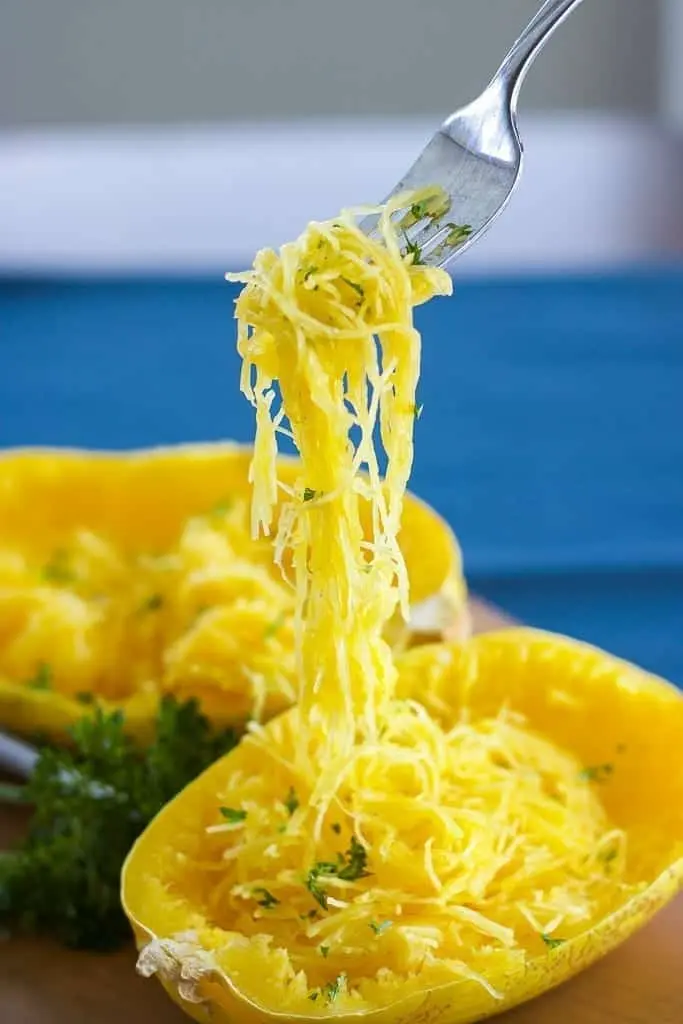 You could cook the spaghetti squash in the Instant Pot steamer basket whole, or cut in half! It is so great to do it this way so then you don't have to deal with spaghetti squash spilling out or dropping it with tongs.
#4: Instant Pot Green Beans
If you're noticing a trend, vegetables (or anything that is steamed or boiled, really!) do incredibly well in the Instant Pot. Try pressure cooking plain green beans in the steamer basket for a quick and healthy side dish.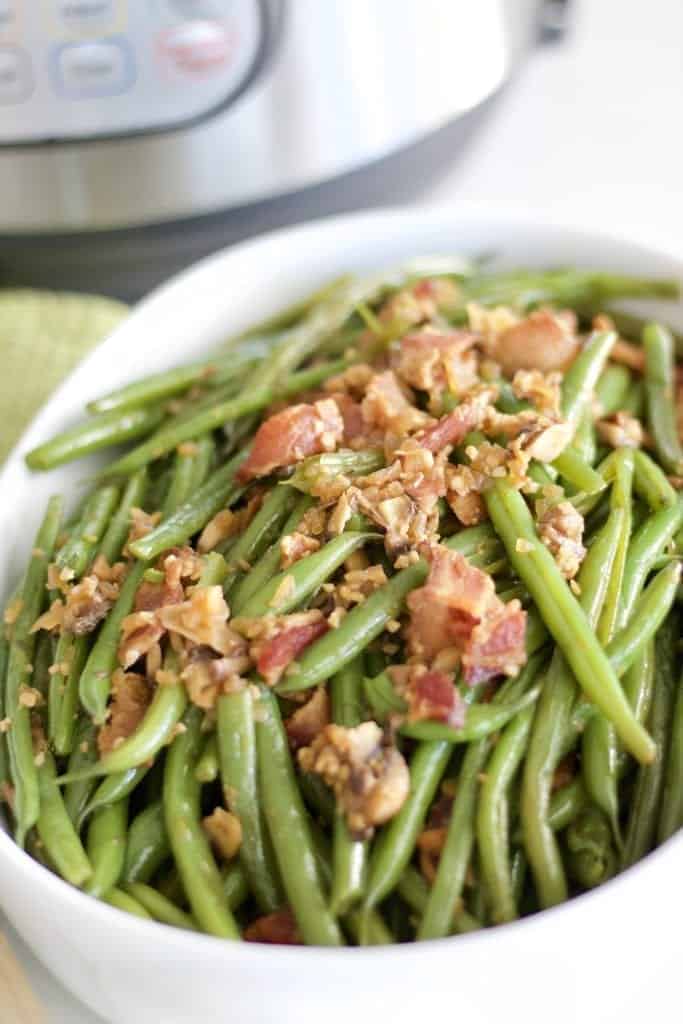 I made these for my Instant Pot class just plain pressure cooked green beans and then added some garlic butter on top! So simple! You could also just do a simple squeeze of lemon and a dash of salt.
Try my famous Instant Pot Bacon Green Beans!
#3: Instant Pot Corn on the Cob
If you have an Instant Pot, please do not ever make corn on the stove! Just pop the ears in your Instant Pot steamer basket and make them in there in just a couple minutes!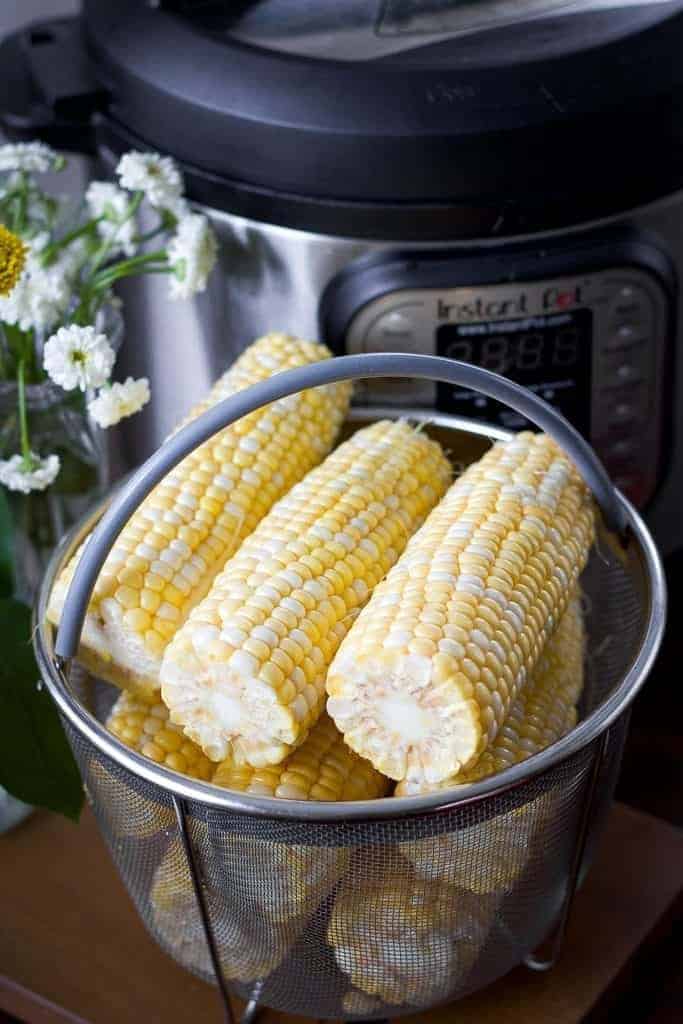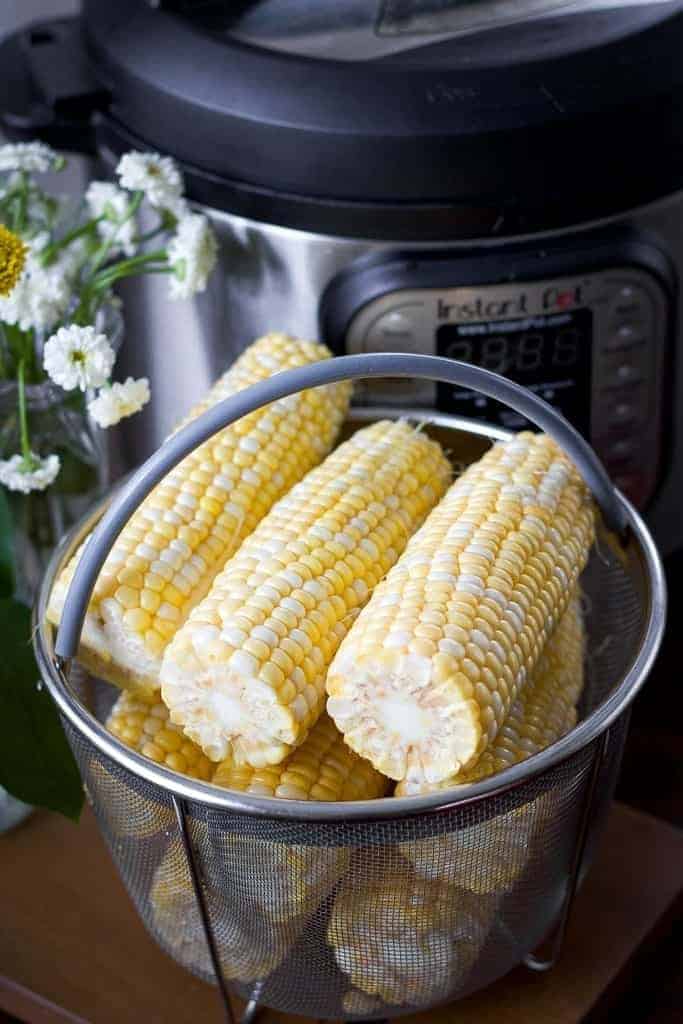 Making them in the basket helps so none of the corn sits in the water, and you can just pull them out as soon as they're done cooking. I don't like leaving the corn in the pot too long after cooking, or else it tastes overcooked (like canned corn).
#2: Instant Pot Bone Broth
I actually love this use for the steamer basket so much because it helps avoid straining a giant pot of boiling liquid.
Place all the bones and vegetable scraps in the basket, and make the bone broth like normal (pressure cook for 120 minutes with a full natural pressure release).
When it's finished, pull the basket out and that's it! G E N I U S !
#1: Instant Pot Steamer Basket Broccoli
I use my steamer basket the most to make Instant Pot Broccoli. This is one situation in which you really need the basket for the most ideal, perfectly-cooked broccoli.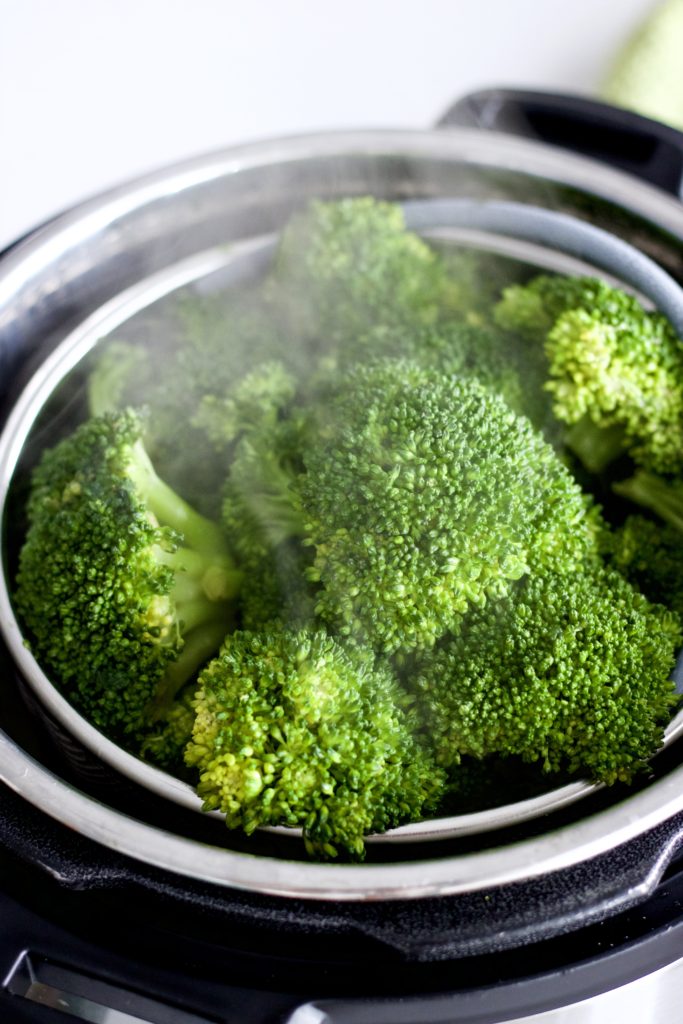 We consume so much broccoli each week, and the Instant Pot and Instant Pot steamer basket make it so much easier. One and done!
BONUS: Don't forget to check out my post on the Best Instant Pot Accessories to buy and AVOID!)