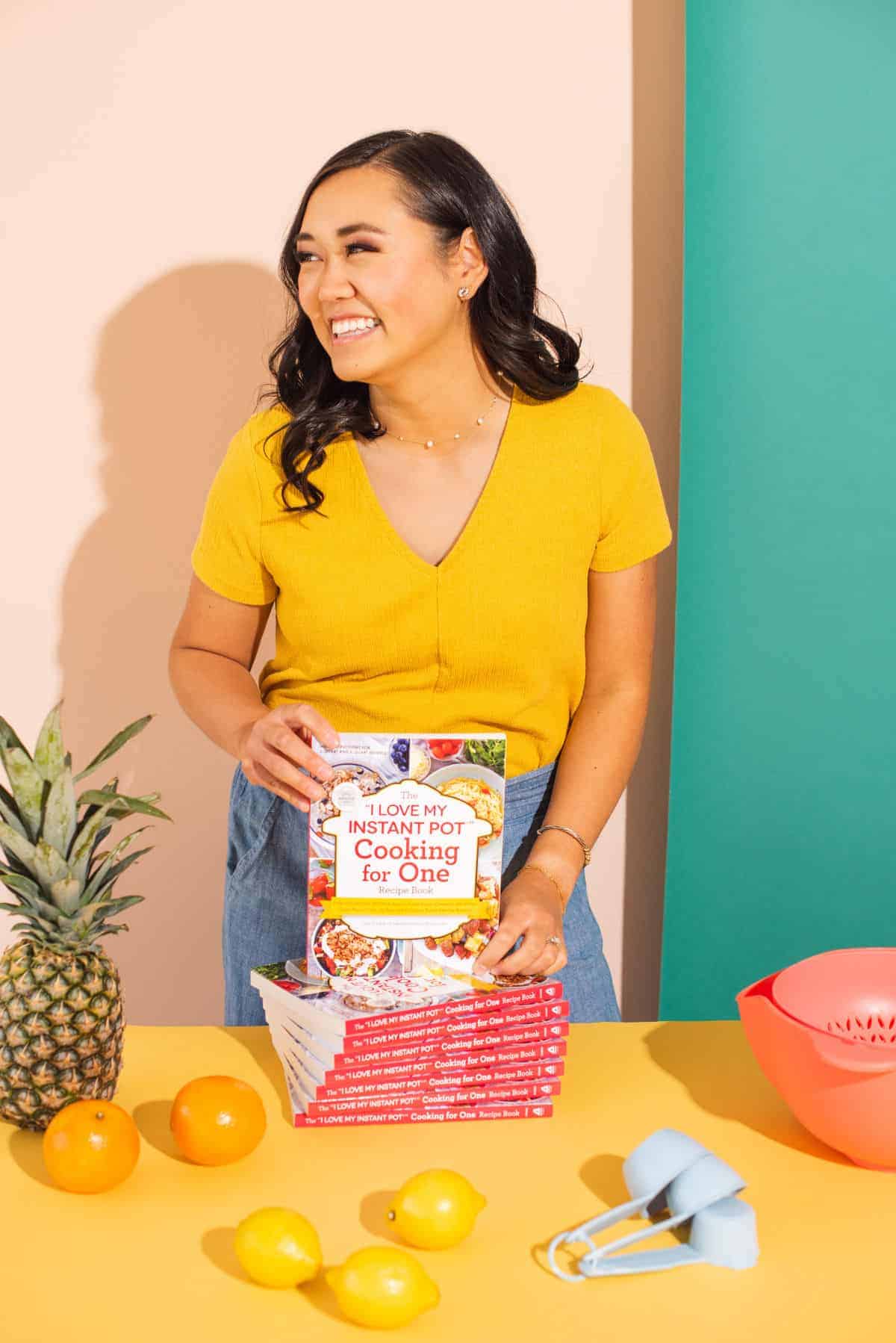 I love My Instant Pot – Cooking for One Cookbook
---
I'm thrilled to announce my cookbook! Cooking for One has 175 mouth-watering recipes and is officially licensed by the Instant Pot Company.
In this book, you'll find spectacular recipes in 10 different categories, such as breakfast, snacks, dinners, vegetarian dishes, seafood, and dessert. Every single recipe is tried, tested, true, and developed and written by me.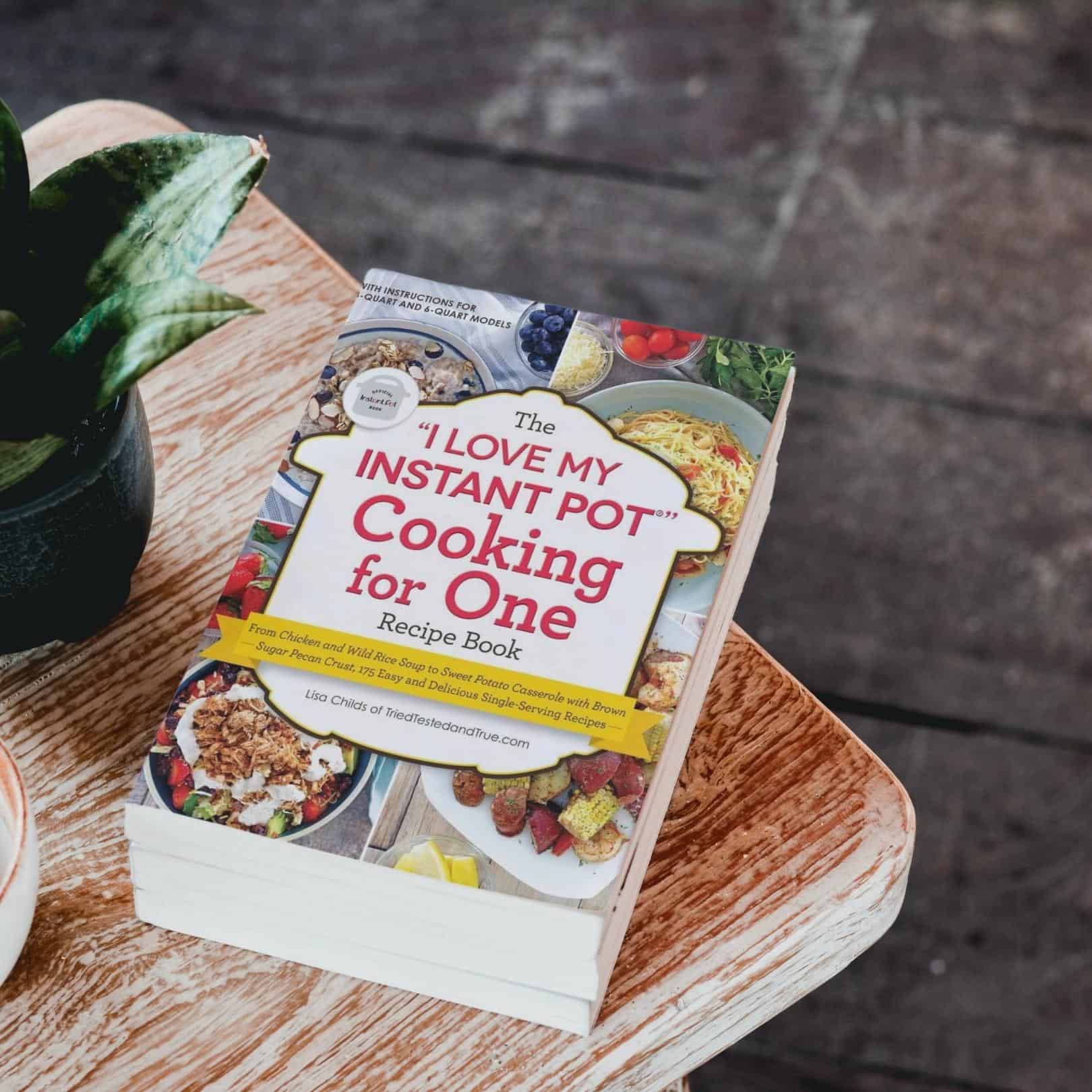 Who Is

This Cookbook For?
---
Everyone deserves to eat delicious, hearty, healthy, and easy meals–no matter the portion! It initially seems like this book is only for solo cooks, but it can be enjoyed by anyone.
Making personal meals
Eating a special diet
SINGLE-SERVING and SMALL-BATCH DESSERTS!!
Creatively using leftover ingredients that might otherwise be wasted
College students or working professionals
Parents who'd like to eat something different than they're serving the kids
Preparing food for someone with dietary restrictions
Making a small meal for a friend or neighbor
Anyone who hates leftovers
Or scale up if you want more portions
The recipes are generous single portions, plus amazing tips on how to cook for one!
Questions
About the Cookbook:
---
Can I double or triple the recipes?
This is a great question, but it's difficult to answer.
Technically, yes, you can scale up these recipes. But keep in mind that they were specifically written for a single portion. Doubling or tripling, like you would a normal recipe, won't necessarily work for every single one.
For example, think about a recipe for a personal chocolate microwave mug cake. It typically includes one egg, a couple tablespoons of butter, sugar, flour, cocoa powder, a pinch of leavening, and a handful of chocolate chips. If you'd like a pan of brownies to serve nine, you wouldn't use nine eggs in a full brownie recipe, or sticks and sticks of butter.
Many recipes in this book can be doubled without issues. You might need to add an additional 2-4 minutes of pressure cooking time, if the pot feels extra full. If you double a recipe that is pot in pot, you will not need to double the liquid in the pot as it's purely to bring the pot to pressure.
Tripling or quadrupling the recipes might get somewhat hairy. Unfortunately, I cannot stand behind the recipes if they are not cooked as written.
Some of the recipes that include rice, for example, will require a little extra liquid to ensure it comes to pressure and doesn't burn.
I wish I could have tested each recipe in a 3, 6, and 8 quart Instant Pot and scaled it for 1-8 servings, but that would have been impossible for the purpose of this book.
Someday I hope to write a cookbook with family-sized recipes, but this book was specifically written for single portions.
1) The recipe for Pumpkin Pie Bites (page 195) erroneously listed one ingredient as 4 teaspoons pumpkin pie spice.
This is incorrect. The right measurement is ¼ teaspoon pumpkin pie spice.
2) The recipe for Salmon and Crispy Baby Potatoes with Feta-Dill Sauce (page 151) does not include the measurement for dill in the sauce. The measurement is 1/2 teaspoon fresh dill, minced.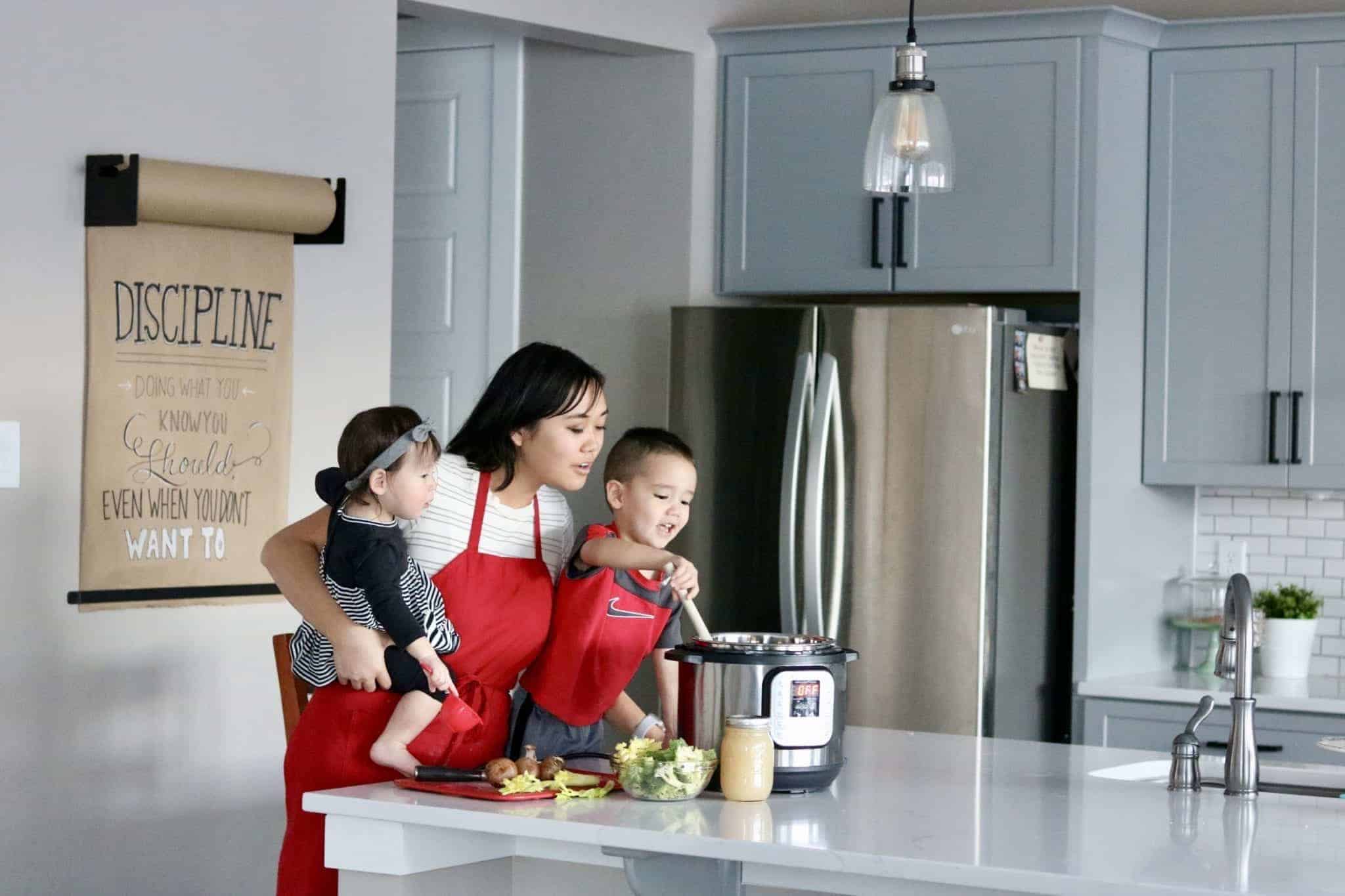 Where Can I Purchase My Own Copy?"
Purchase this book wherever books are sold!
My amazing publisher has connections with all the big-box stores, like Costco and Sam's Club, Walmart, Target, Barnes and Noble, Amazon, and Indiebound.
Where Can I Purchase My Own Copy?"
This book is in the "I love my Instant Pot" series. There is a talented photographer who has done all the photos for the books in this series. I did not do the food photography.
I hope for my next book (😉) I will be able to make more artistic contributions.
The next book is still just a concept. I feel a bit like a new mom with a screaming newborn when asked when the next baby is coming. I need a little time to recover and enjoy this one.
I thought writing a cookbook was not in the plan for me or my business (at least for the next 5 years!)
Truth be told, I almost swore OFF writing a cookbook. I knew the enormous workload and pressure it requires to complete such a huge project. It would take a toll on me, my family, and my business.
I knew my time would be better spent working to grow other important parts of my business.
However, life almost never goes as planned. I have had many calls with publishers in the past who have had cookbook proposals they wanted me to write. The terms, vibe, and concept just never felt quite right for me at those times.
I was surprised by how receptive I was to my current publisher. It just seemed right. My negotiations with them were quick, professional, and fair. It was the right opportunity and time to finally do this!
Put simply, I didn't actually pick Cooking for One. The publisher had this concept in mind and chose me as the author to make it a reality. For many reasons, it resonated with me and I accepted.
As I wrote this book, I considered many people and instances in my life these recipes could bless! It gave me the motivation and excitement to keep going.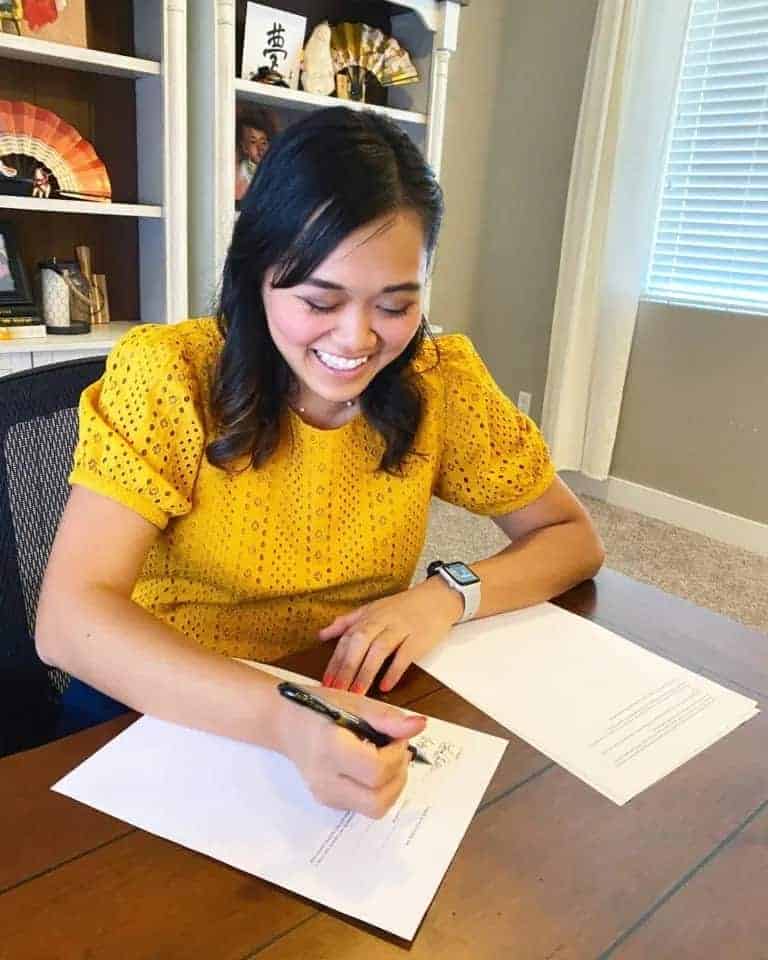 I signed my contract with the publisher in July 2020. For the next 14 weeks, I tested, developed, and wrote hundreds of recipes for this book. 175 made the final cut!
I had a couple calls with other authors who had written similar scale books. Many told me it was impossible to do in my timeframe.
I committed to personally write and test every single recipe in the book, without taking any shortcuts. I'm proud to stand behind that commitment!
I took a brief hiatus from my blog and YouTube work to write this book. Sometimes I made ten dishes in ONE DAY. Each recipe took, at a minimum, two tries while some recipes took much more.
Many recipes I thought would be good were a total fail. Then I would go back to the drawing board to reach the amount of recipes required for each chapter. Some days were really discouraging and I had every recipe fail. Other days were amazing and I had eight recipes pass!
Overall, it was a really hectic and messy season for our family. I was working my guts out and so was Brett. He was going through finals and completing his MBA at basically the same time my manuscript was due. It was a lot. But, we did it!
A cookbook has been a major request from my readers. I didn't think it would happen in this way, but I'm so happy it did.
Thank you so much for your never-ending support and love.
Can't wait to see you with all your books!
Love, Lisa
---