Instant Pot Chicken Fajitas
---
This post may contain affiliate links, which means I earn a small commission if you purchase something I recommend - at no additional cost to you! Thank you for supporting this blog!
Instant Pot Chicken Fajitas are an easy weeknight meal for one or a full family. They're healthy, fast, and bursting with flavor—and ready in half the time of conventional fajitas!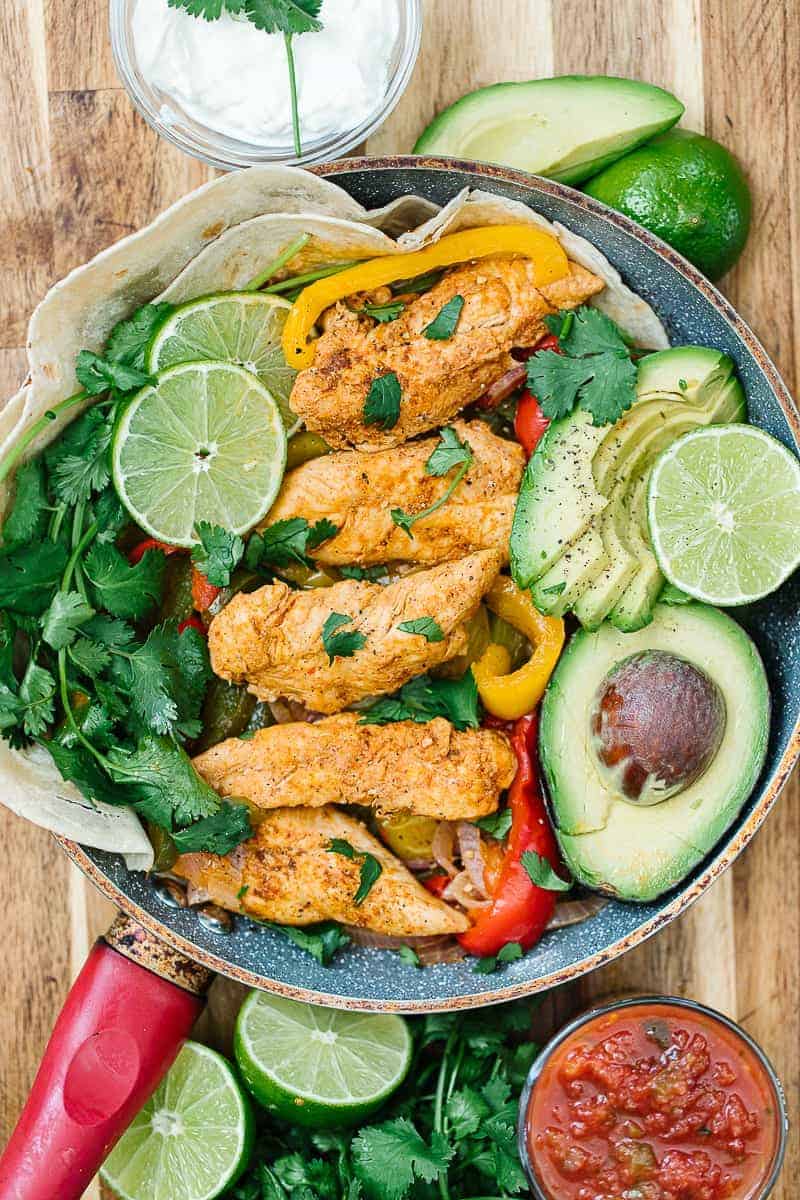 The best Instant Pot chicken fajitas recipe
Let me just say this: there is NO easier way to make chicken fajitas than with an Instant Pot.
A friend told me that she'd spent 30 minutes shredding and sautéing an old rotisserie chicken for fajitas.
When I told her about this recipe, she couldn't believe it was so easy! It takes half the time, and 10% of the effort. 
Instant pot chicken fajitas with rice and salsa
Traditionally, fajitas are purely meat and veggies, which is the recipe that I've designed for the Instant Pot.
But, chicken fajitas are so good with rice and salsa added. They're a great way to spice up your regular fajitas into something new.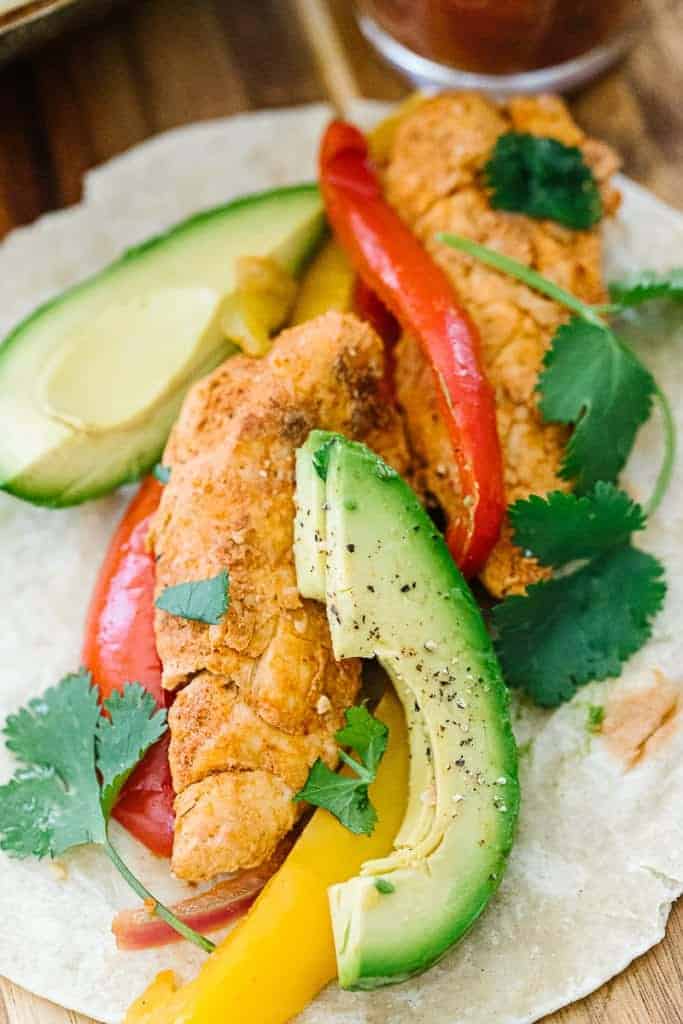 I like to use my Easy Cilantro Lime Rice because the cilantro compliments the fajitas beautifully. I just spoon a little bit of rice onto my tortilla and layer the fajita mix right on top.
Alternatively, this rice recipe is yummy enough to eat all by itself as a side!
If you're looking for more basic rice, check out my recipes for Instant Pot Brown Rice and Instant Pot Long Grain White Rice. They both pair wonderfully with the fajitas!
Instant Pot chicken fajita rice bowl
Another great way to switch things up using rice is to make a chicken fajita rice bowl. All-in-one bowls have become pretty popular lately—with good reason!
They're just as yummy as anything else, and they're insanely easy.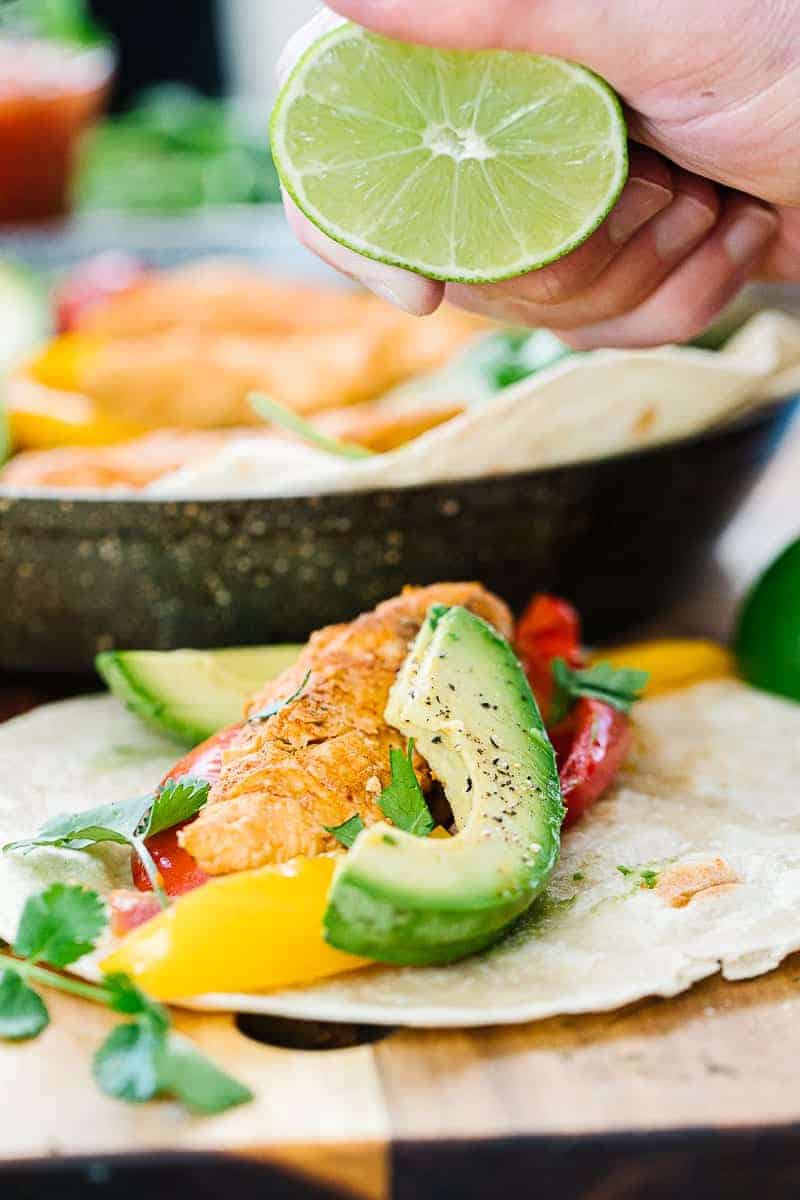 To make this recipe into a bowl, simply add in 1.5 cups of white rice and 1.5 cups of liquid (water or broth) to the Instant Pot when you add in the chicken and the peppers.
I also like to bump up all of my seasonings a tiny bit if I'm going to be adding rice. Cook as usual, and it's ready to serve right into a bowl!
Use my recipe for Cajun Sausage and Rice as an inspiration for an Instant Pot Fajita rice bowl by replacing fajita seasoning for cajun seasoning.
Go ahead and garnish with your favorite toppings like sour cream and cilantro, and you're ready to serve another easy (and deceptively delicious) weeknight meal!
Are Instant Pot chicken fajitas healthy?
Yes!
If you're looking for healthy recipes, look no further. These chicken fajitas are perfect for a clean meal, and they're great for meal prep as well.
I like to use these meal prep containers to portion out my meals ahead of time, and then I just throw them into the fridge for later.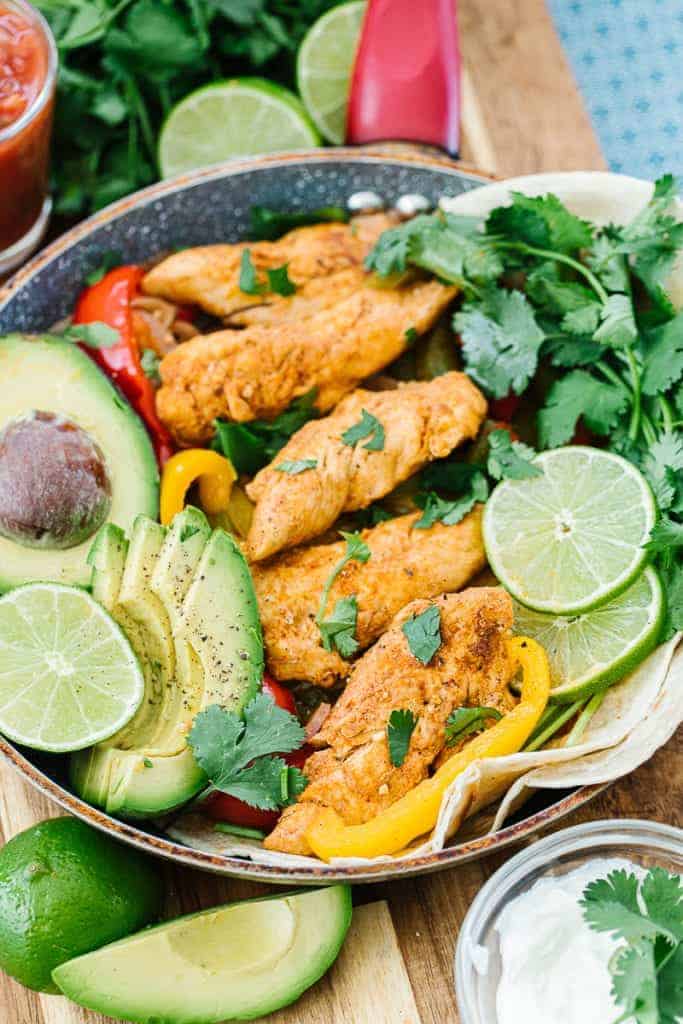 You can also put your prepped meals into the freezer for longer term storage, though I recommend eating them within a month or two max.
To defrost, simply take the frozen chicken fajitas out of the freezer and put them in your fridge overnight.
Alternatively, you can microwave frozen fajitas directly, but it takes quite a long time. 
Keto chicken fajitas
These fajitas are pretty easy to make keto: ditch the tortilla for a naked bowl or plate; enjoy.
If you're just a tortilla kind of person, consider swapping the carby flour tortilla for a lettuce wrap.
I'll often use a lettuce wrap simply because I enjoy it! It's also a great way to add some extra greens to your meal.
If you like this idea, you should also check out my Taco Lettuce Wraps. They're ready in 15 minutes and another perfect meal for a busy family.
How to cook chicken fajitas in an Instant Pot
These chicken fajitas live on repeat at my house because they're so healthy and fast! And yes—this is another one pot meal, so from start to finish you'll only use your Instant Pot.
You'll start by sautéing together garlic and onion to get those flavors developing. Then, you'll add rich chicken broth (I swear by Better than Bouillon) and tangy lime, then layer with chicken, spices, and peppers.
The mixture cooks in the Instant Pot for two minutes, and then the fajitas are ready to enjoy on top of freshly warmed tortillas.
I just want to let you know that the Instant Pot does not give you a quickly charred, crunchy, or firm result to the peppers in this recipe.
The peppers in this recipe are quite soft, so if you prefer peppers with a little more of a bite to it, then cook the chicken separately in the Instant Pot, and grill or saute the peppers on the stove.
Some favorite toppings at my home are salsa, sour cream, cilantro, lettuce, and guacamole.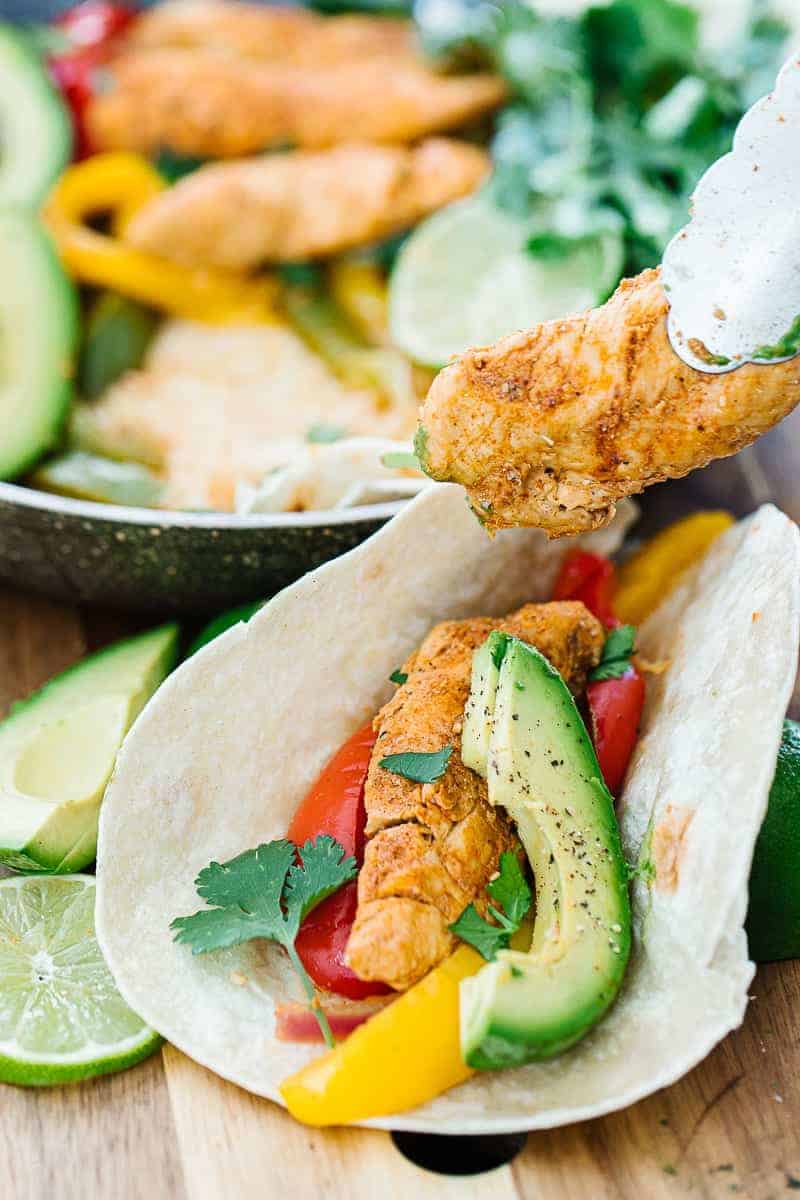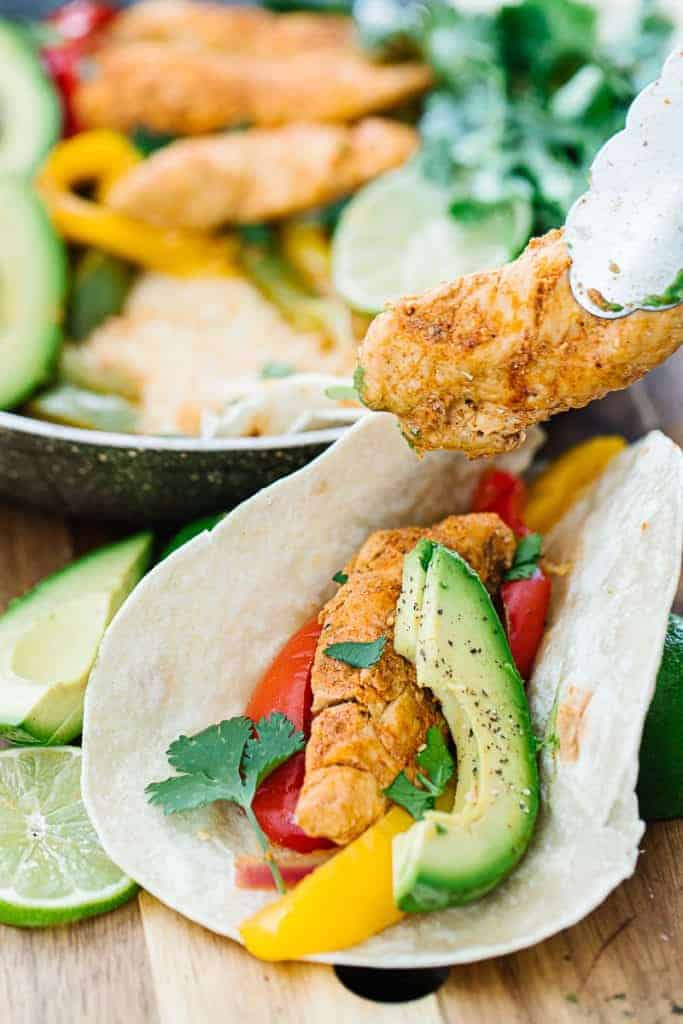 Chicken Fajita Soup in the Instant Pot
This recipe yields a lot of extra liquid due to the water content in the chicken and peppers.
If you're interested in making a chicken fajita soup, you can use this recipe and then add additional broth, a can of diced tomatoes, more seasoning, and other veggies like extra beans or corn, and cook for the same time.
You may also be interested in my Instant Pot Chicken Enchilada Soup.
Fresh or frozen chicken?
I prefer to use fresh chicken because it's a lot easier to get some good spice into the chicken.
However, you can make Instant Pot chicken fajitas using frozen chicken; just know that the seasoning on the chicken itself will not be as strong because the frozen chicken won't be able to absorb as well. 
To make these fajitas using frozen chicken, follow the recipe the same way as you would using fresh chicken, but increase the pressure cooking time from 2 minutes to 4.
Other Easy Instant Pot Chicken Recipes
Shredded chicken fajitas
I like to use strips of chicken for my fajitas, but if shredded chicken is more your style, go for it.
To shred, simply remove the chicken from the Instant Pot after it's finished cooking and gently tug it apart with two forks.
This recipe is also a great way to use any leftover chicken you might have floating around.
Just add your shredded chicken to the Instant Pot the same way that you would raw chicken strips. To cook, reduce the pressure time from 2 minutes to 1 minute.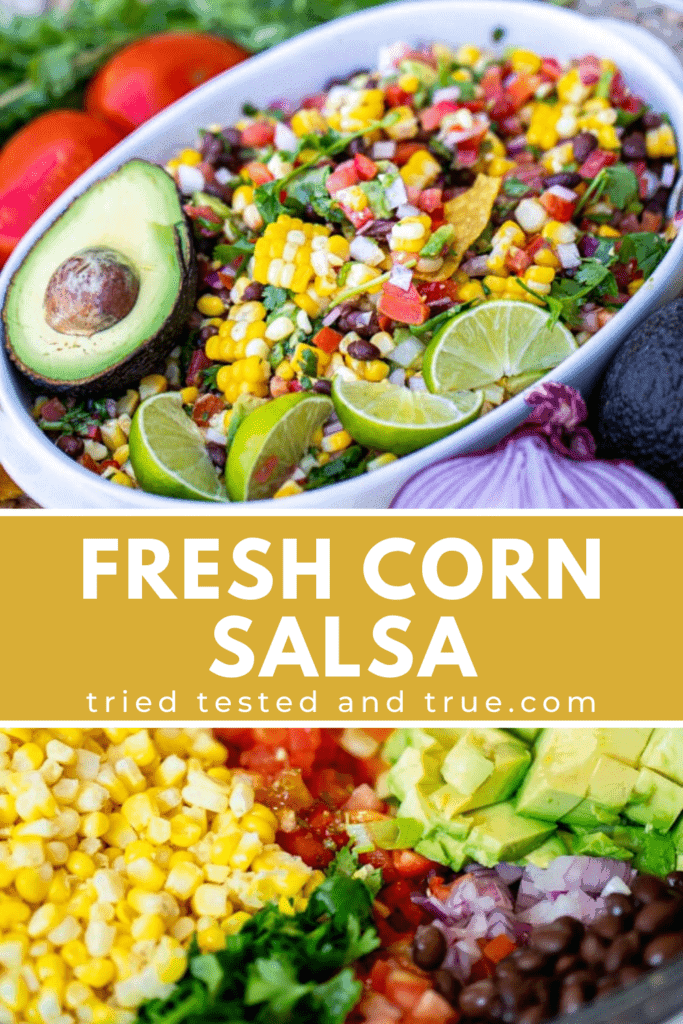 What to serve with fajitas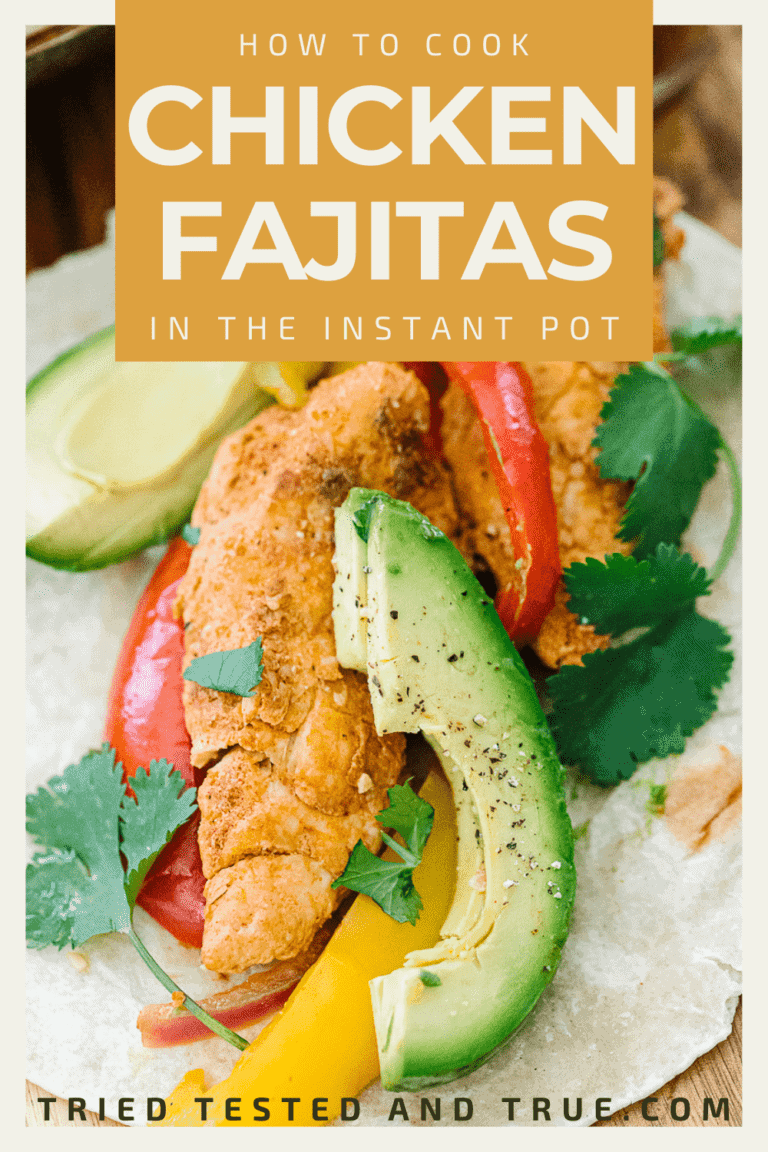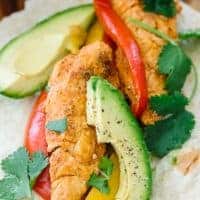 Instant Pot Chicken Fajitas
Instant Pot chicken fajitas are an easy weeknight meal for one or a full family. They're healthy, fast, and bursting with flavor—and ready in half the time of conventional fajitas! 
Print
Pin
Rate
INGREDIENTS
1

tablespoon

extra virgin olive oil

Half a red onion

sliced

1/2

tablespoon

minced garlic

3/4

cup

chicken broth or water

Juice of one lime

1

pound

chicken tenderloins or breasts cut into long strips

1

teaspoon

chili powder

1/2

teaspoon

smoked paprika

1

teaspoon

salt

1/2

teaspoon

garlic powder

1/4

teaspoon

cumin

2

large bell peppers

sliced (I use a combination of one green, half red, and half orange/yellow)

Limes

for serving
INSTRUCTIONS
Press the sauté button on the Instant Pot and adjust to high.

Add olive oil, onion, and garlic. Sauté for about 3 minutes. Deglaze the pot with chicken broth and lime juice. Scrape the bottom of the pot to remove any browned bits. Turn off the Instant Pot.

Add chicken tenderloins.

In a separate small bowl, combine chili powder, paprika, salt, garlic powder, and cumin. Shake about half the spice mixture over the chicken and stir with the onions and broth.

Add the bell peppers over the chicken and do not stir. Sprinkle the rest of the spice mixture over the peppers.

Lock the lid, turn the knob to the sealing position, then press the manual or pressure cook button and adjust the time to 2 minutes.

After the 2 minute cook time, perform a quick release and turn the knob from sealing to venting.

Using tongs, remove the fajitas to a serving bowl and sprinkle with additional lime juice before serving.
NOTES
There will be quite a bit of liquid in the pot after pressure cooking. You can remove the meat and peppers from the liquid and serve, or, you can press the saute button on the Instant Pot and reduce the liquid down.
Serve with: tortillas, salsa, sour cream, cilantro, lettuce, avocado, guacamole, etc.
---
---
I've owned my instant pot for 3 days now and have used it every day. Tonight, I made your chicken fajita recipe. Oh my goodness! So easy, so delicious! My only change was that I chose to first sauté the pepper slices in the olive oil to get a little char on them. I then removed them and went on to sauté the garlic and onions. I love that you use actual food and not a bunch of commercial packets of seasoning and sauces. Your instructions are excellent. I can't wait to try your other recipes.

Wow, thanks so much, Susan! I try not to add too many steps to the recipes, so I try to do the minimum to have maximum flavor while considering my audience and what they like. I always char the peppers, too 🙂 Thanks for commenting!

@Lisa Childs, to make this recipe with the rice modification, do you think it's best to not add more water/broth with the rice because of how much liquid is left over originally?

Hello! I recommend using the 1:1 ratio of liquid to rice, and then the remaining liquid from the chicken should make up the remaining liquid I usually recommend for the rice. So do not add the additional liquid in the recipe as written, and just do the 1.5 cups each rice and liquid. I haven't tested it this way, but I believe it should work because it is the same ratio as this recipe: https://triedtestedandtrue.com/instant-pot-chicken-teriyaki-bowl/


Your chicken fajita recipe was so delicious. This is my third day of owning my Duo Plus 8 qt. I found your recipe directions to be clear and concise and I love that you don't incorporate a lot of commercially prepared spice and sauce packets. We topped our fajitas with home canned salsa and freshly made guacamole. Yum! Thanks so much for your recipes and your YouTube channel.

Can I use frozen vegetables? Do I thaw and drain first or just add frozen?

It's a lot of veggies so you could add them after and let them warm through, or you could add them frozen and cook as directed. They will be a little soggy, but it's up to you!

Hi there!
if I want to double the recipe do I adjust the cook time and or the amount of broth?
thanks!

Like most Instant Pot recipes, when doubling, I would double everything but the liquid in this recipe. The cook time should be fine the same, but if the chicken is a lot bigger or if you have a lot, then add an additional minute.