How to Make 7 Kinds of Instant Pot Rice
---
This post may contain affiliate links, which means I earn a small commission if you purchase something I recommend - at no additional cost to you! Thank you for supporting this blog!
Instant Pot Rice is a staple ingredient you need to know how to make in your pot! I link seven different rice recipes, including accurate ratios and cook times. Get perfect rice every time, on every variety.
Instant Pot Rice
I love the Instant Pot because it's a multifunctional product that can replace some of your other kitchen appliances.
For example, the Instant Pot can function as a slow cooker, steamer, saute pan, yogurt maker, and rice cooker! Imagine the space you could save in your kitchen.  
One of the most popular functions in pressure cooking is making rice.  However, it takes some time to figure out the right water-rice ratio and cook times. 
Each variety of rice cooks a little differently! I made it easy for you with this rice roundup list.
Best Instant Pot To Make Rice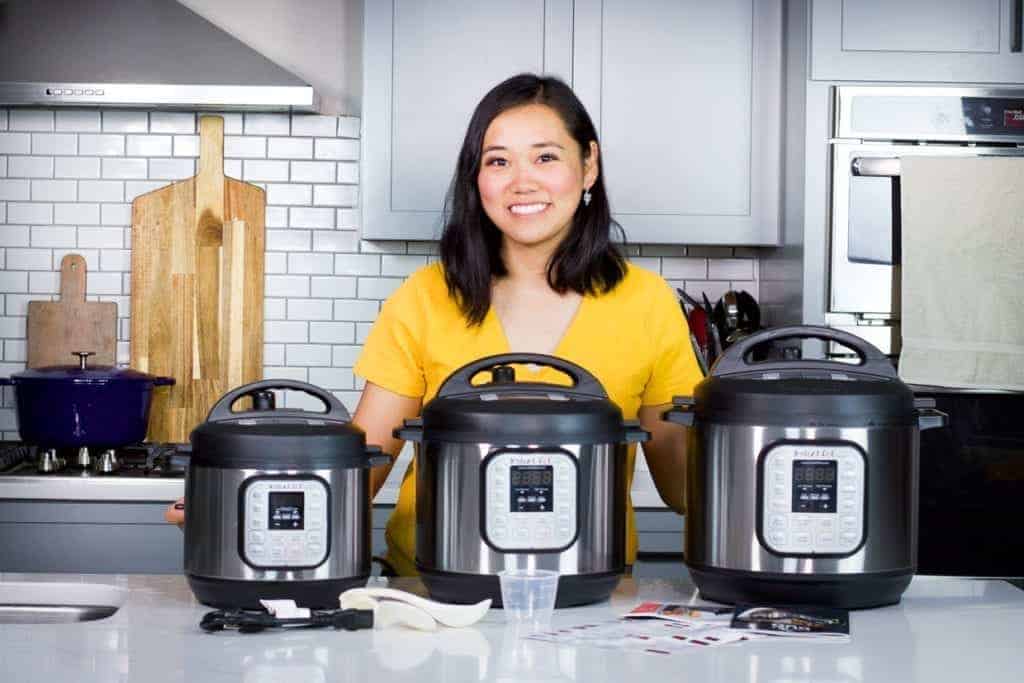 Instant Pot actually makes a designated Rice Cooker, but you can make rice in any model of Instant Pot.
I personally use my Instant Pot Duo 6 quart, Instant Pot Duo 3 quart (perfect to make Instant Pot rice as a side dish!), and my Instant Pot Duo Plus.
Should I rinse rice?
It depends on the rice. I generally always wash rice, but read the package and it will tell you if it needs to be rinsed or not.
Some rice is fortified with additional vitamins and minerals, so washing the rice will wash those away.
I like to rinse most of my rice and I use this rice rinsing basket. It's only a couple of dollars but it makes it so there's absolutely not a single grain of waste!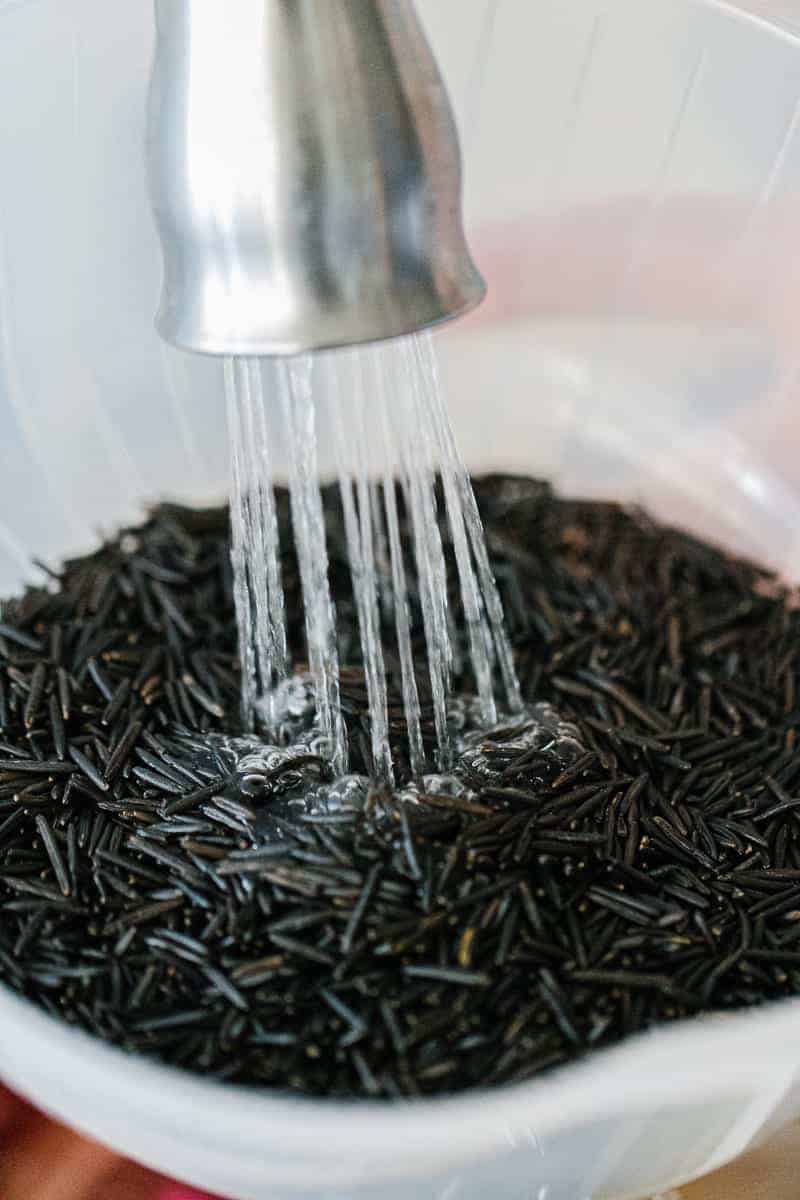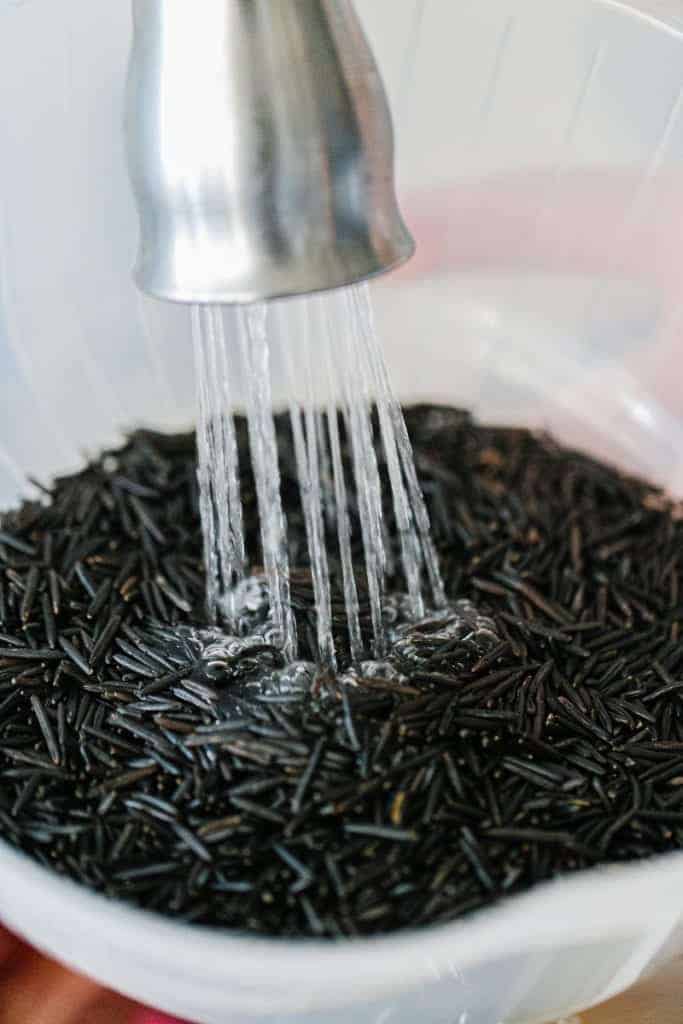 The basket has special ridges on the edges, bumps on the bottom to help massage the rice, and smaller holes on the bottom to allow just enough water to allow rinse the rice without all the water flowing out.
It also has a little mouth with a colander-like spout to prevent waste.
How to Make 7 Kinds of Instant Pot Rice
Instant Pot Basmati Rice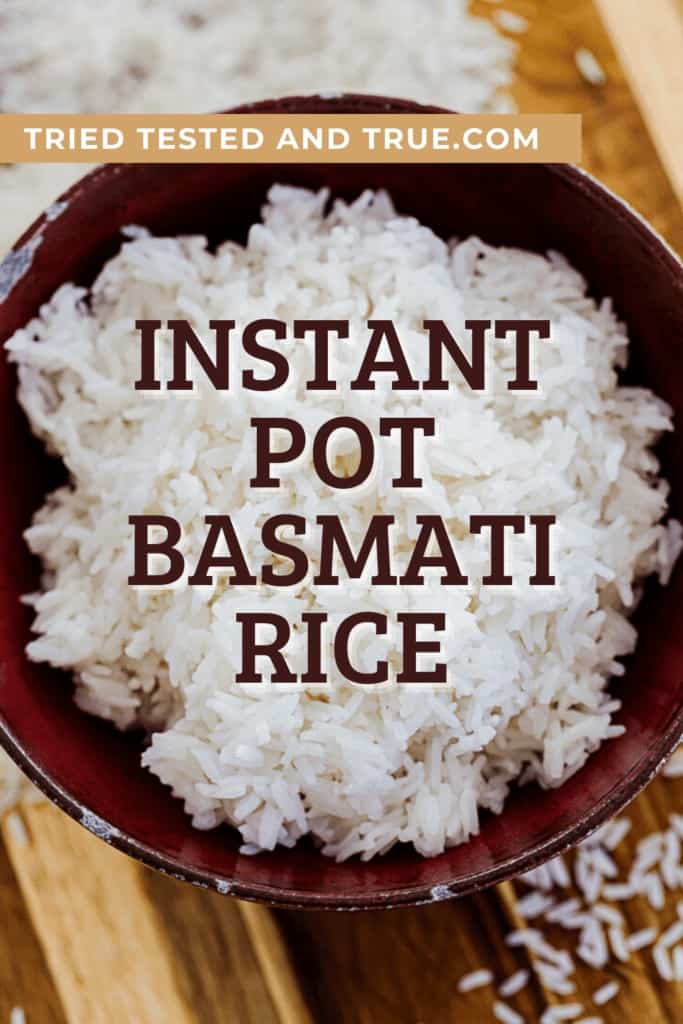 Perfect Instant Pot Basmati Rice is an easy way to bring a bit of luxury to your kitchen. It's slightly chewy, a bit nutty, and delicious with just about everything. Best of all, with your Instant Pot, you can have it ready within 15 minutes!
Using basmati rice is really good in my Instant Pot Mango Sticky Rice recipe.
Instant Pot Brown Rice
Instant Pot Brown Rice is fast, easy, healthy, and foolproof! Ensure you're using long grain brown rice in this recipe for best results.
Brown rice in the Instant Pot goes really well with Instant Pot Kalua Pig!
Instant Pot Long Grain White Rice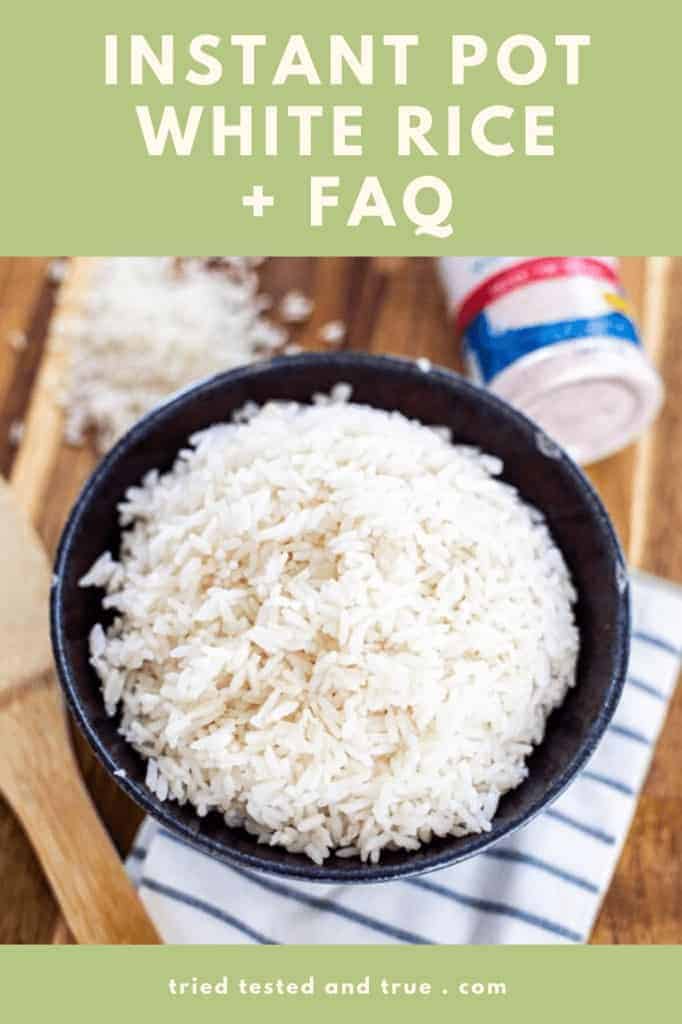 Instant Pot Long Grain White Rice is a classic side you need to master in the Instant Pot! This post will answer all your questions about how to make long grain white rice in your Instant Pot.
I love to use this rice to make my Instant Pot rice pudding recipe. I also have a dairy free coconut rice pudding and pumpkin rice pudding recipe you'll love!
Watch this video on how to make Instant Pot Rice.
Instant Pot Jasmine Rice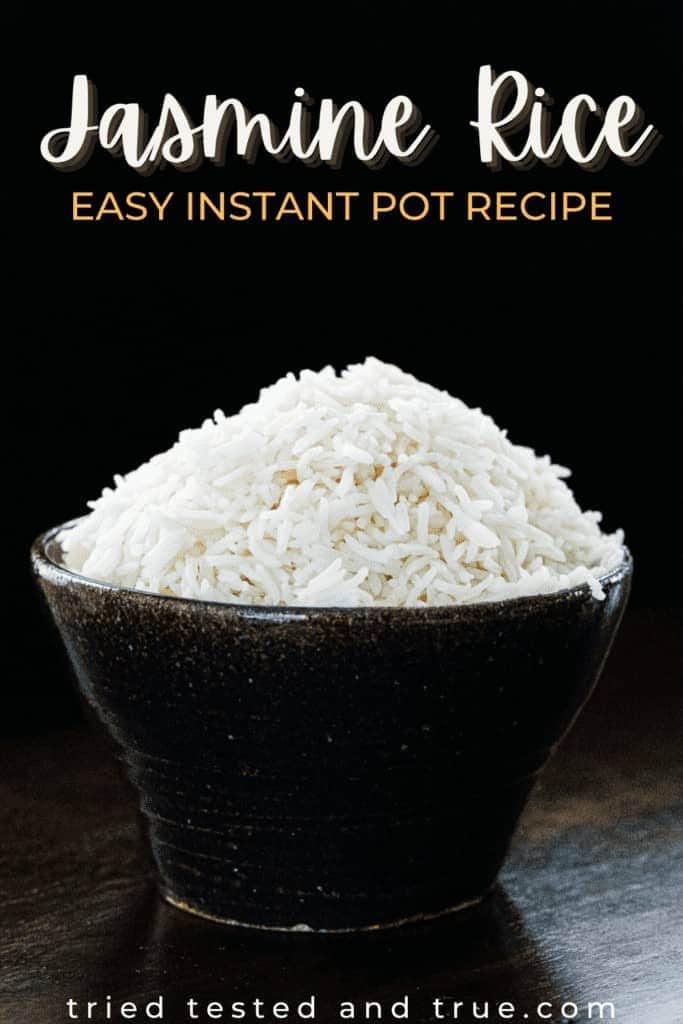 Instant Pot Jasmine Rice is my go-to for perfect sticky rice! It has a slightly deeper flavor profile than regular white rice, making it an ideal touch to elevate any meal.
Instant Pot Wild Rice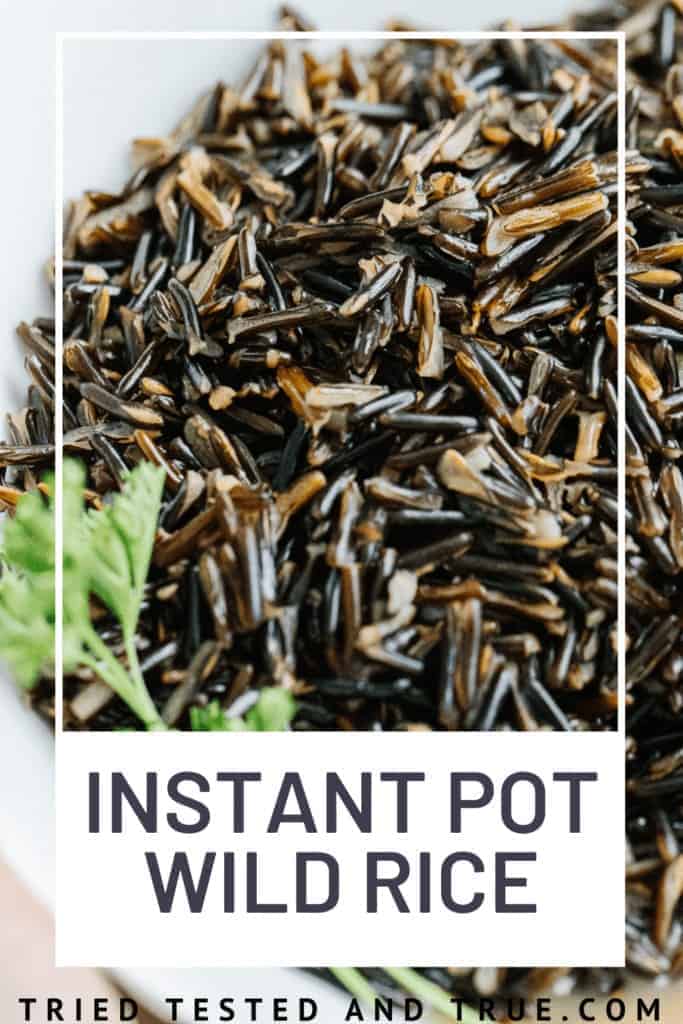 Rich in antioxidants and fibers, Instant Pot Wild Rice is a complete protein ready to power up your favorite rice dishes with extra nutrients and rich, nutty flavor.
Wild rice is really gorgeous and delicious. I have a recipe for a creamy chicken and wild rice soup in my cookbook that you'll be obsessed with!
Instant Pot Quinoa
If you like Instant Pot rice, then you have to try Instant Pot Quinoa! It's an extremely healthy superfood that cooks in minutes. I love to use quinoa as a substitute for rice, meat, or pasta.
If you want to try something a little different, you can try this sweet breakfast quinoa that is reminiscent of oatmeal!
Instant Pot Cilantro Lime Rice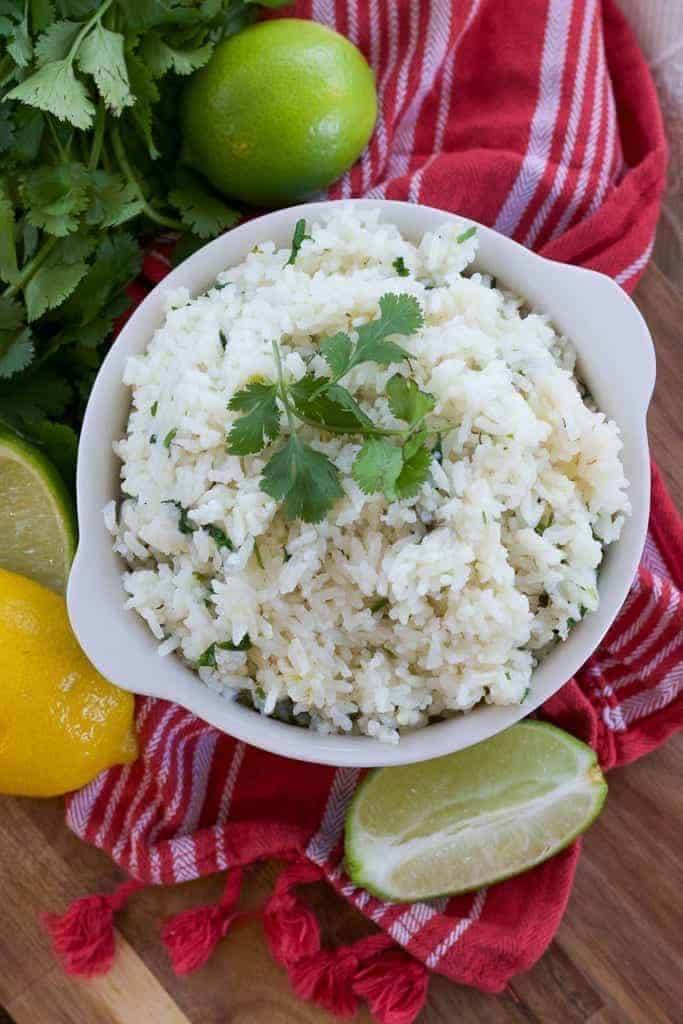 Instant Pot Cilantro Lime Rice is perfect for Cinco De Mayo, potlucks, or complimenting any main dish! You can use this recipe on the stove, in a rice cooker, or of course in the Instant Pot.
Now you have 7 Instant Pot rice recipes in one convenient list! Rice is often a side to the main dish. Check out this video for 4 Fast & Easy Instant Pot Chicken and Rice Dinners! Let me know in the comments which rice is your favorite.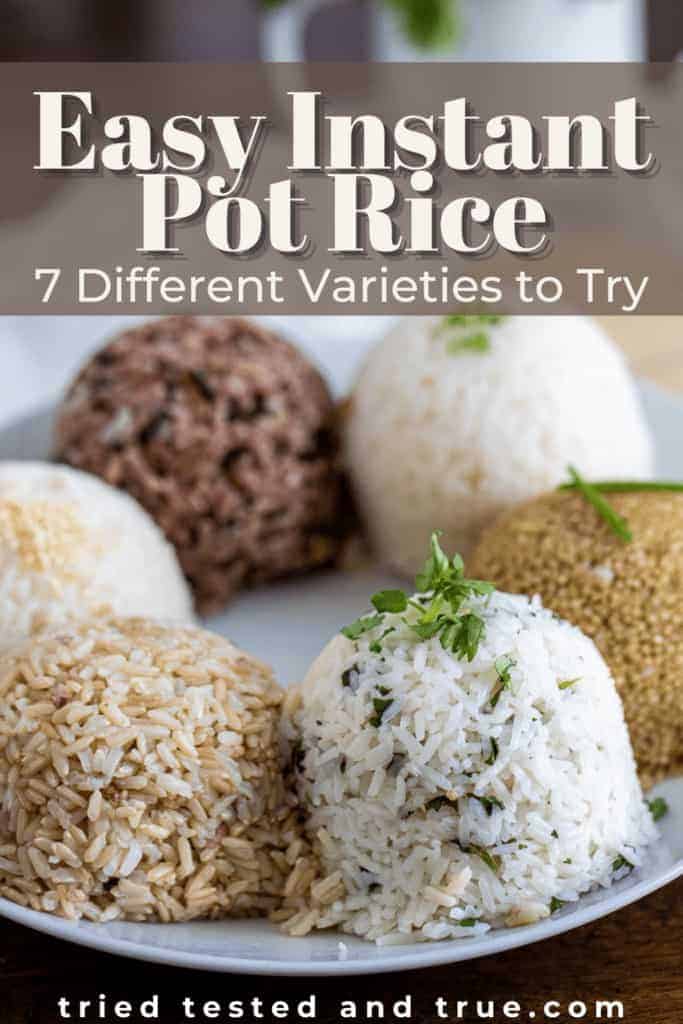 I hope you enjoyed this post on How to Make 7 Kinds of Instant Pot Rice. Make sure to bookmark or pin this page for later.
---
---
Yes! However, rice does dry out with time. I recommend following the tips in the posts for reheating rice.