Perfect Instant Pot Basmati Rice
---
This post may contain affiliate links, which means I earn a small commission if you purchase something I recommend - at no additional cost to you! Thank you for supporting this blog!
Instant Pot basmati rice is an easy way to bring a bit of luxury to your kitchen. It's slightly chewy, a bit nutty, and delicious with just about everything. Best of all, with your Instant Pot, you can have it within 15 minutes!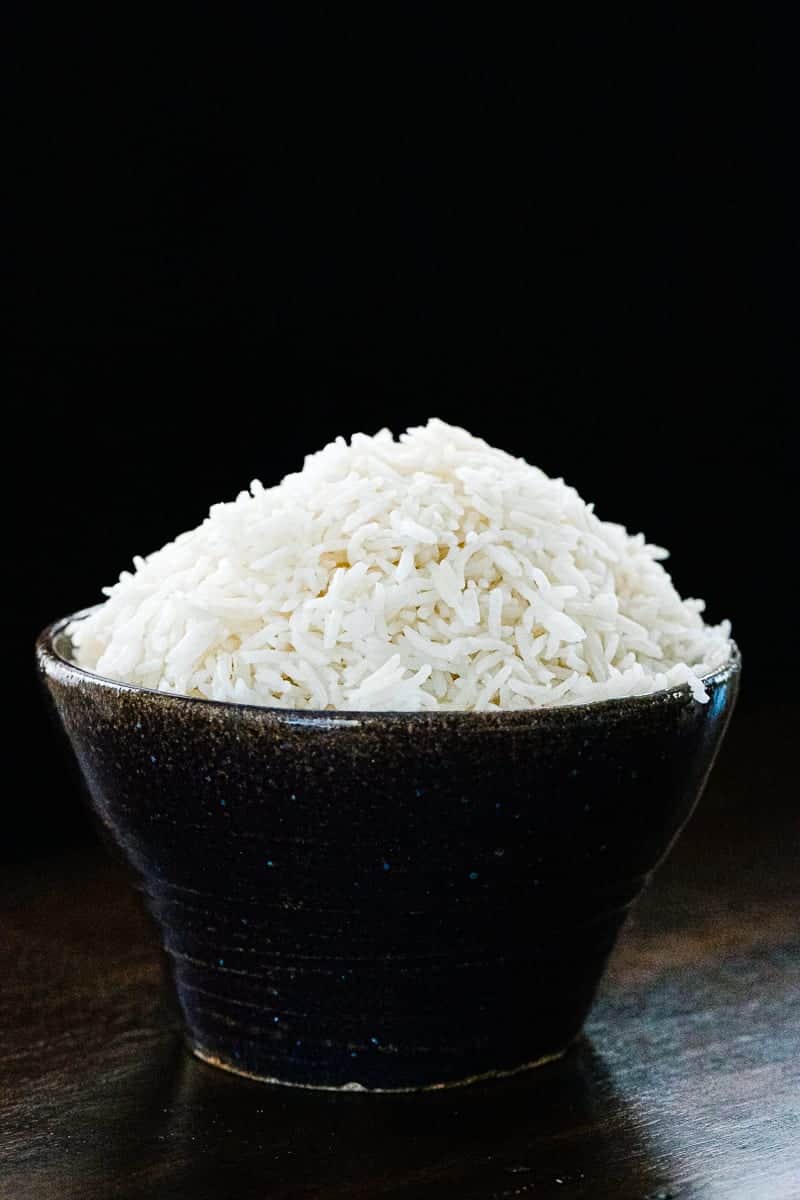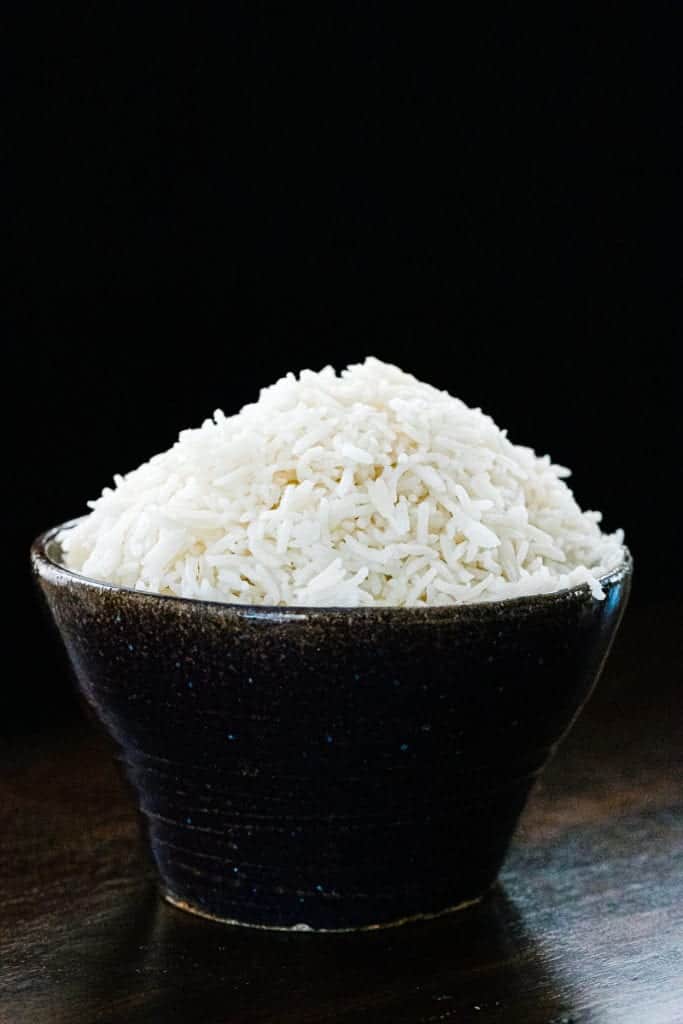 Basmati vs jasmine rice
Both of these varieties are worthwhile additions to your kitchen, but there are distinct differences. They're both mellow in flavor, but the consistency is remarkably different.
Jasmine rice is a bit shorter and is somewhat sticky, making it perfect for Thai curries (like my Pineapple Curry recipe!) and basically anything else. Basmati rice has a longer, thinner grain, and isn't sticky at all. It's extremely common in Indian and Middle Eastern dishes.
Fun fact: "Basmati" means "fragrant" in Hindi! You'll find that basmati rice has a beautiful smell when it's cooked.
How many cups of basmati rice can you cook in a Instant Pot
In a 6 quart Instant Pot, I recommend a maximum of 5 cups of uncooked rice. For an 8 quart, I recommend a maximum of 6.5 cups.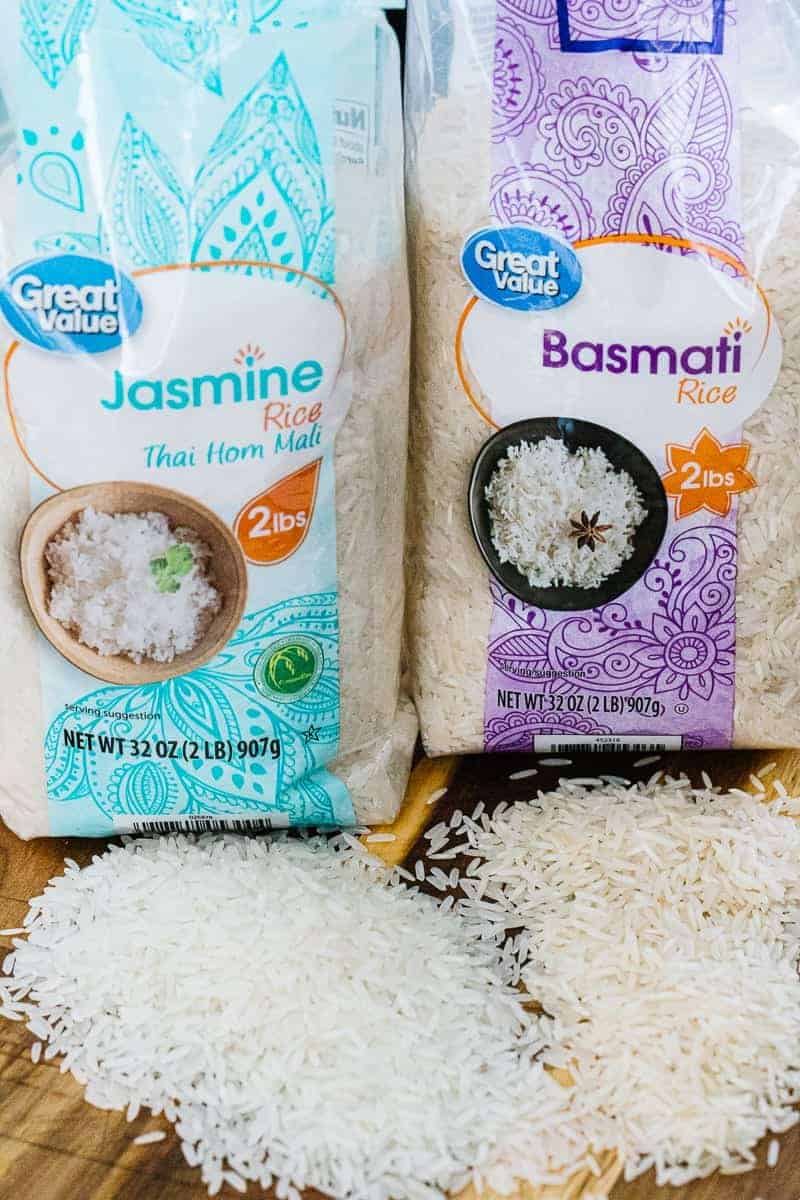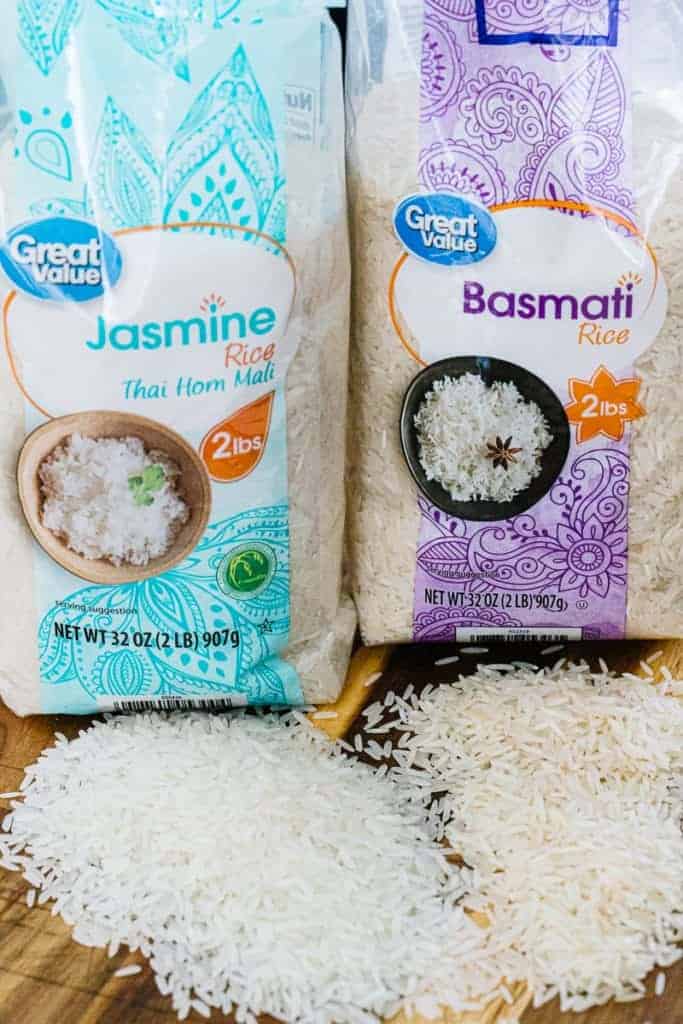 How to cook perfect basmati rice in an Instant Pot
Once you've learned how to cook basmati rice in your Instant Pot, I promise that you'll never go back! It's a game changer.
How much water should I use?
Basmati rice has a simple water-to-rice ratio that's the same whether on a stove or in your Instant Pot:
1 cup rice to 1 1/4 cups water.
Should you soak basmati rice?
No need to soak your basmati when you're using an Instant Pot! Traditionally, basmati rice needs to soak for anywhere from 30 minutes to overnight before being cooked.
But with your Instant Pot? It's done in fewer than 15 minutes!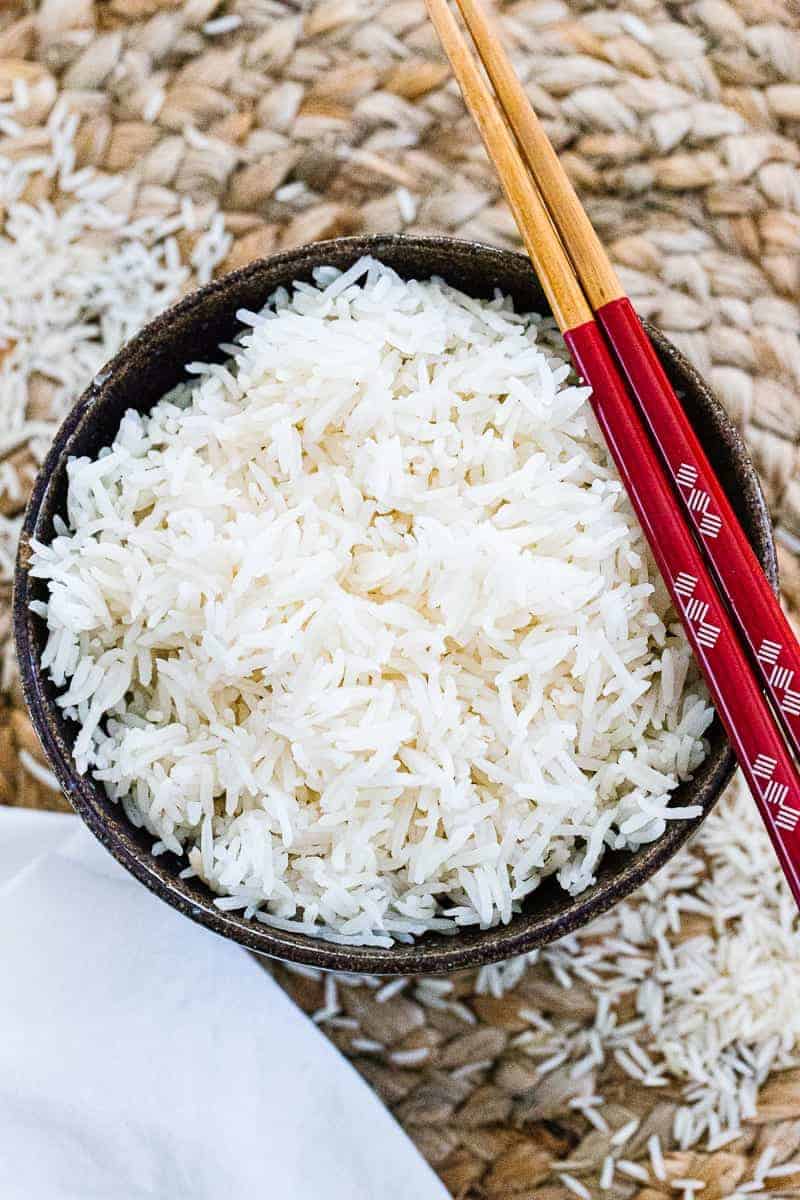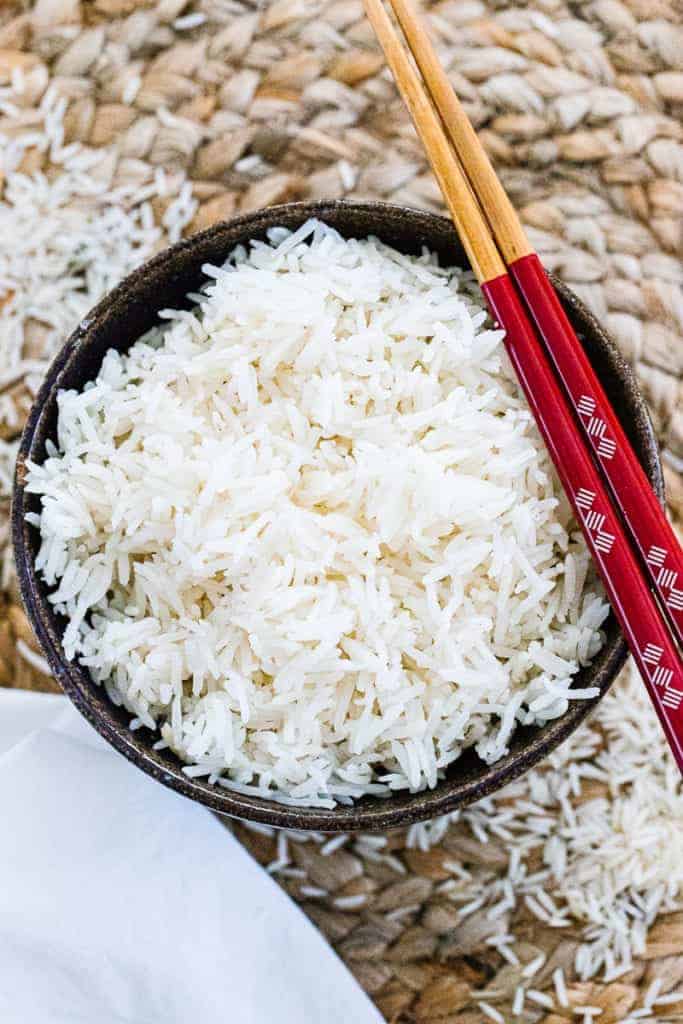 Should you rinse basmati rice
Always rinse basmati rice! There's quite a bit of extra starch on the outside of basmati rice, so always rinse it until the water is clear (or almost clear).
Getting rid of that starch is healthier and it keeps your beautiful basmati from becoming a sticky mass.
One of the best things about basmati rice is that it doesn't clump together, so it's worth the extra minute to rinse it!
I love my rice rinser basket—rice slips right through my regular colander, so this has become a staple in my kitchen.
Should I add oil or salt to my basmati rice?
Both of these are totally matters of personal preference! Oil and salt both add flavor, but aren't technically necessary. Oil also keeps your rice from absorbing too much water and sticking together, so use it or skip it however works best for you!
If you use salt, you HAVE to try Redmond Real Salt. I know, it's "just" salt, but trust me: it makes a difference! I talk about it so much that Redmond Real Salt actually worked with me to give you 15% off with my code IPCOOKING.
If you're using salt, simply add the salt in alongside the rice and water before sealing your Instant Pot.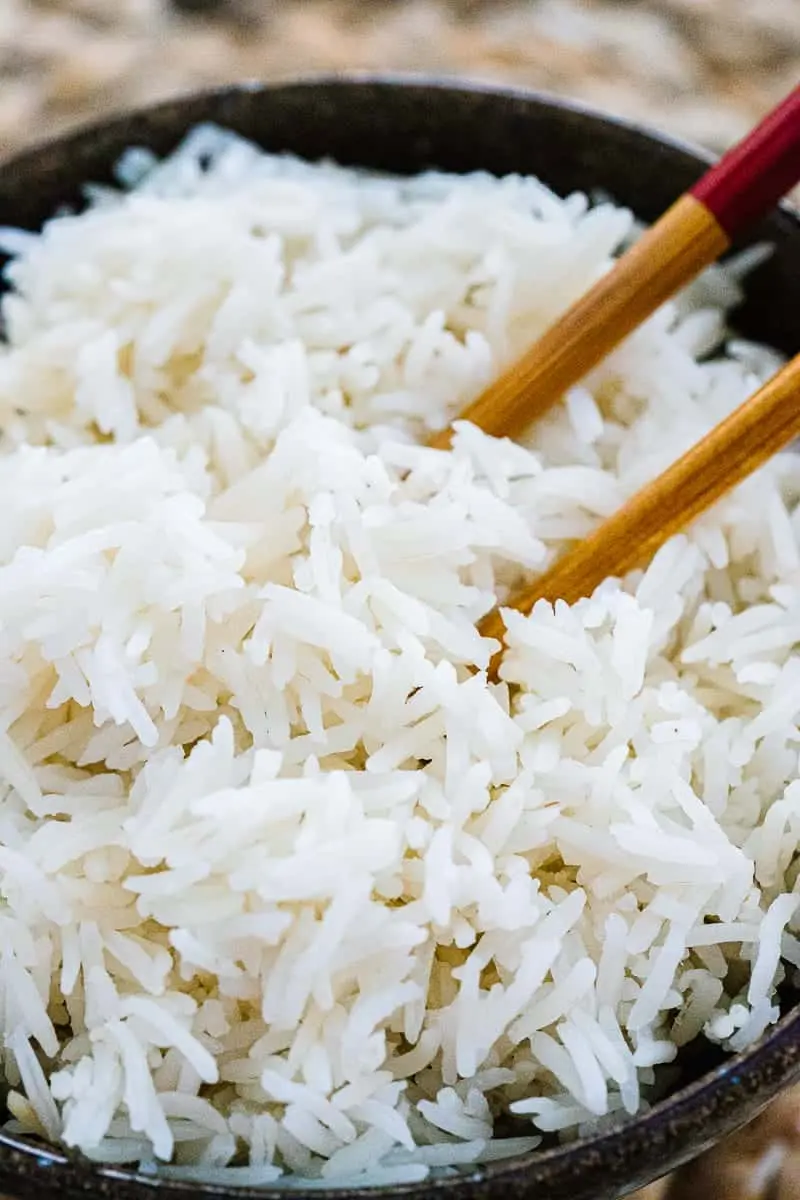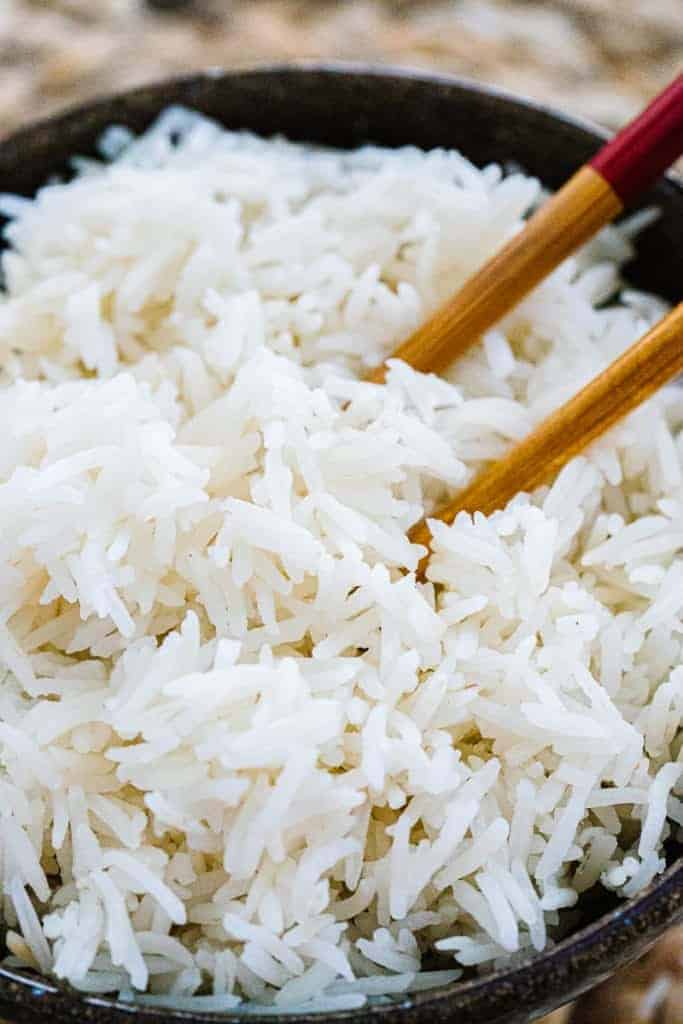 How long to cook basmati rice?
Technically, you're only going to cook this rice for 3 minutes! The magic happens during the 10 minutes after, when you let your Instant Pot naturally release the pressure before opening the lid.
How to cook brown basmati rice in an Instant Pot
Is brown rice healthier than white rice? It's an endless debate, and I'm not one to end it! What I can tell you is that brown rice is much heartier than white basmati rice, so it cooks much longer (Just like long grain brown rice and long grain white rice!)
For brown basmati rice, cook a 1:1.25 ratio of rinsed rice to water for 22 minutes with a 10 minute natural pressure release.
Can I use the Instant Pot rice setting to make basmati rice?
The RICE setting on the Instant Pot is a preset for 12 minutes on LOW pressure. You may use this setting with no issues.
However, I prefer to use the manual/pressure cook setting when making basmati rice in my Instant Pot.
Other Instant Pot rice dishes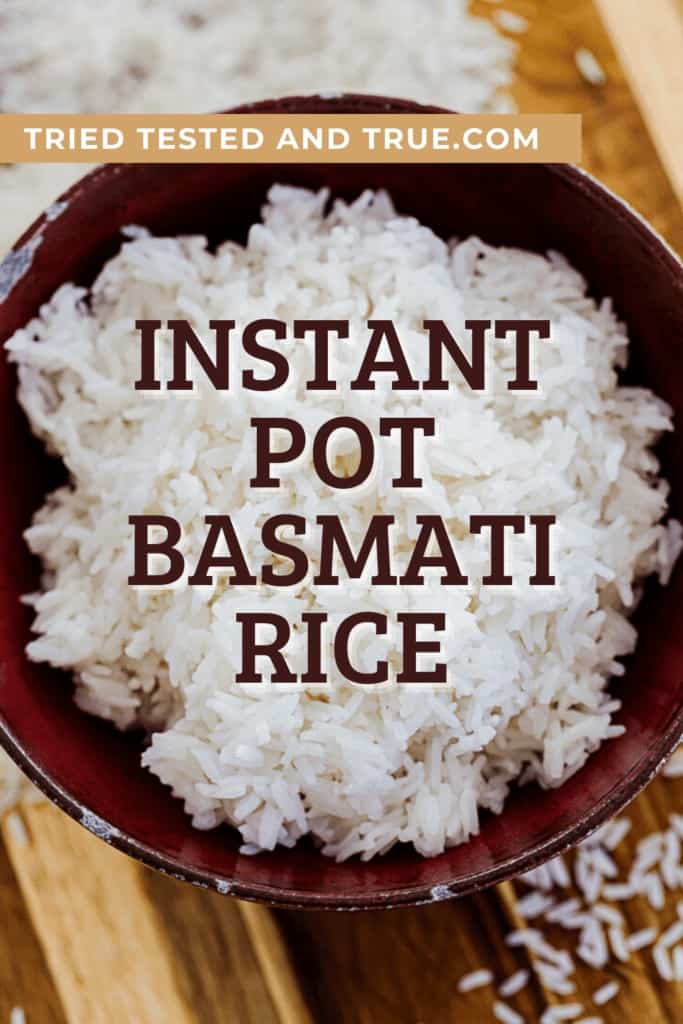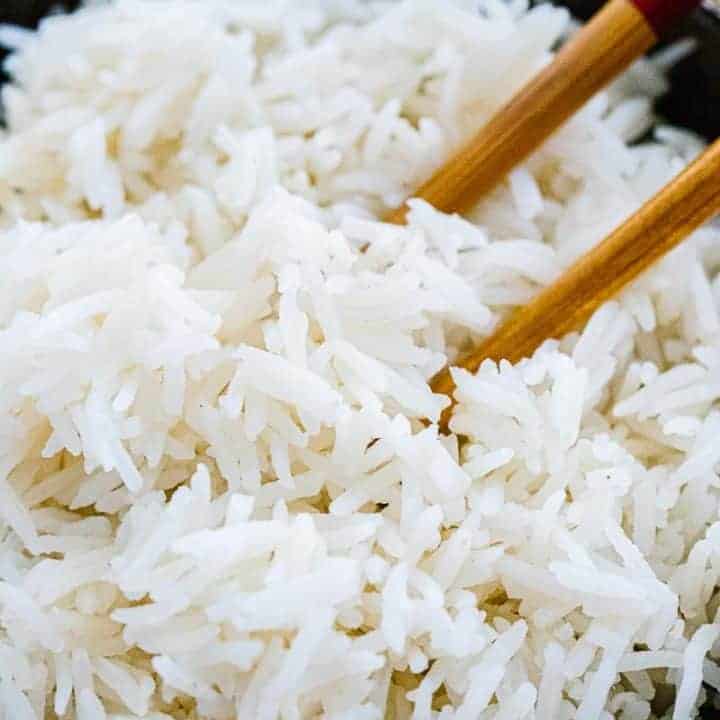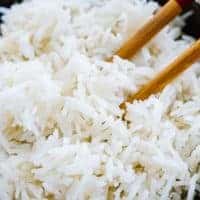 Instant Pot Basmati Rice
Basmati rice is an easy way to bring a bit of luxury to your kitchen. It's slightly chewy, a bit nutty, and delicious with just about everything. Best of all, with your Instant Pot, you can have it within 15 minutes!
Print
Pin
Rate
INGREDIENTS
1

cup

Basmati rice

1 1/4

cup

water

⅛

teaspoon

salt
INSTRUCTIONS
Add rice, water, and salt to the Instant Pot®.

Close the lid, and turn the knob to Sealing.

Press Manual or Pressure Cook button and adjust time to 3 minutes.

When the timer beeps, allow 10 minutes to naturally release the pressure, then remove the lid.

Fluff the rice with a fork and serve.

NUTRITION
Serving:
1
g
|
Calories:
51
kcal
|
Carbohydrates:
11
g
|
Protein:
1
g
|
Sodium:
67
mg
---
---
Wow, thank you SO much, Gerald!

Question, in your article you mention the ratio is 1 cup rice to 1.5 cups of water, but in the recipe directions you say 1 cup rice to 1 1/4 (1.25) cups of water, which do you recommend? Next question, when cooking more rice, say 3 cups (happens to be in an 8qt IP), would you increase either the amount of time under high pressure or the amount of time for the release?
And last thing… a little typo… on the recipe "card" I think you may have accidentally written "jasmine" instead of "basmati", just wanted to let you know…. it's not any deal. Thanks for the recipe and your reply!

Hi Amanda, thanks so much for catching that. The correct ratio is 1 cup rice to 1.25 cups of water (typo!). And no, you do not change the cook time when increasing the ingredients.

hi, in the ingredients list above (for basmati rice) did you mean basmati rice?

Thank you for catching our goof! Yes, that's what it was supposed to be. Thank you for helping us improve. We've gone ahead and fixed it!

Lisa I have only just bought my Instant pot duo plus , 5.7 L., you recommend ratio of 1 cup Basmati rice to 1.5 water , but your recipe gives 1 cup rice to 1 1/4 c water , printing mistake maybe?
Also, please tell me , if I am cooking only 1 cup basmati rice, would I still cook in the IP liner or should I use pot in pot method . And if using pot in pot method ,, would the cooking time and water ratio change?
Thank you so much for your very valuable guidance ,

So sorry for the typo! The correct ratio is 1:1.25 rice to water. We will get that fixed, thanks for catching that! 1 cup of rice works just fine in the Instant Pot liner. If doing pot in pot, the ratio does not change but you'll have to add an additional cup of water to the liner so the pot comes to pressure.


Your Basmati rice turned out perfectly. Previously, I'd been washing the rice and letting it soak for 30 minutes as per the directions on the bag, and then I'd cook it on the stove. It never turned out the way yours did, and I'm thrilled with this IP rice.
Thanks Lisa.