This post may contain affiliate links, which means I earn a small commission if you purchase something I recommend - at no additional cost to you! Thank you for supporting this blog!
Rich in antioxidants and fibers, Instant Pot wild rice is a complete protein ready to power up your favorite rice dishes with extra nutrients and rich, nutty flavor.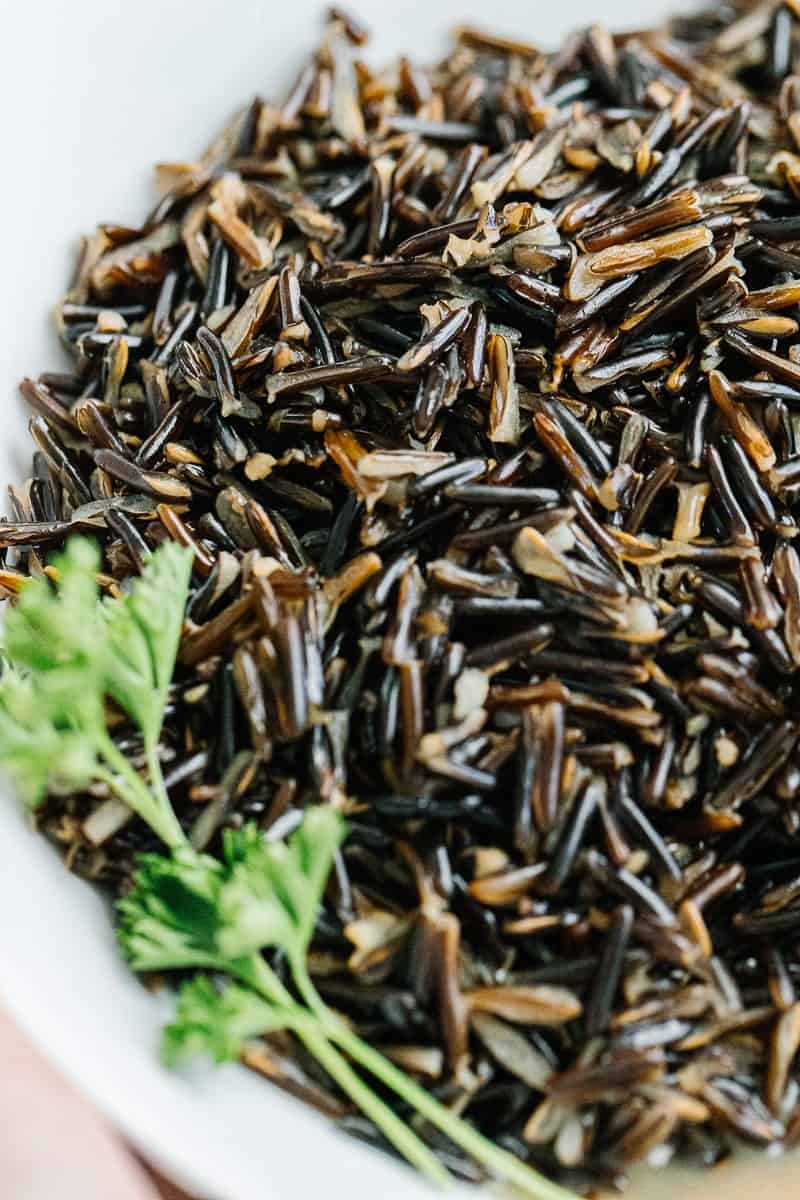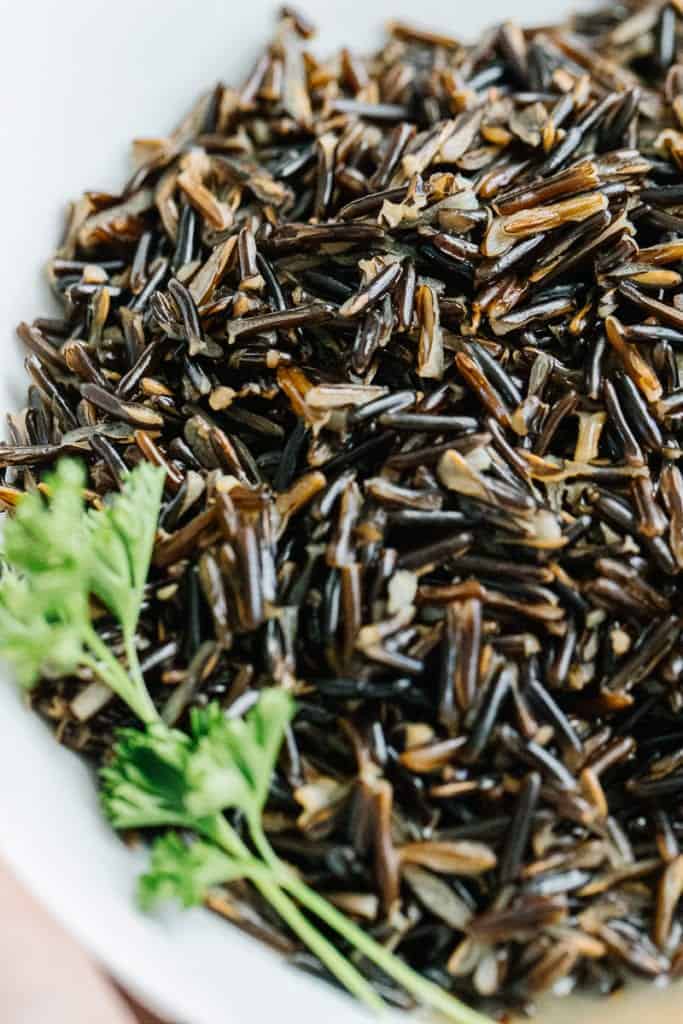 What is wild rice?
It's nutty, it's decadent, it's… not rice? That's right—wild rice isn't actually rice! It's actually a seed that we call rice simply because it cooks up more or less the same way!
Cool, right?
Native to the Great Lakes region of North America, wild rice has been historically cultivated by local Native American communities for hundreds of years.
The "rice" has a distinctly nutty flavor and is high in antioxidants and several vitamins and minerals.
Important note: be sure not to mix up wild rice with aesthetically similar black rice! Black rice has a slightly shorter, darker grain, and is still rice.
Wild rice tends to feature a slightly longer grain that comes in a variety of shades of dark brown.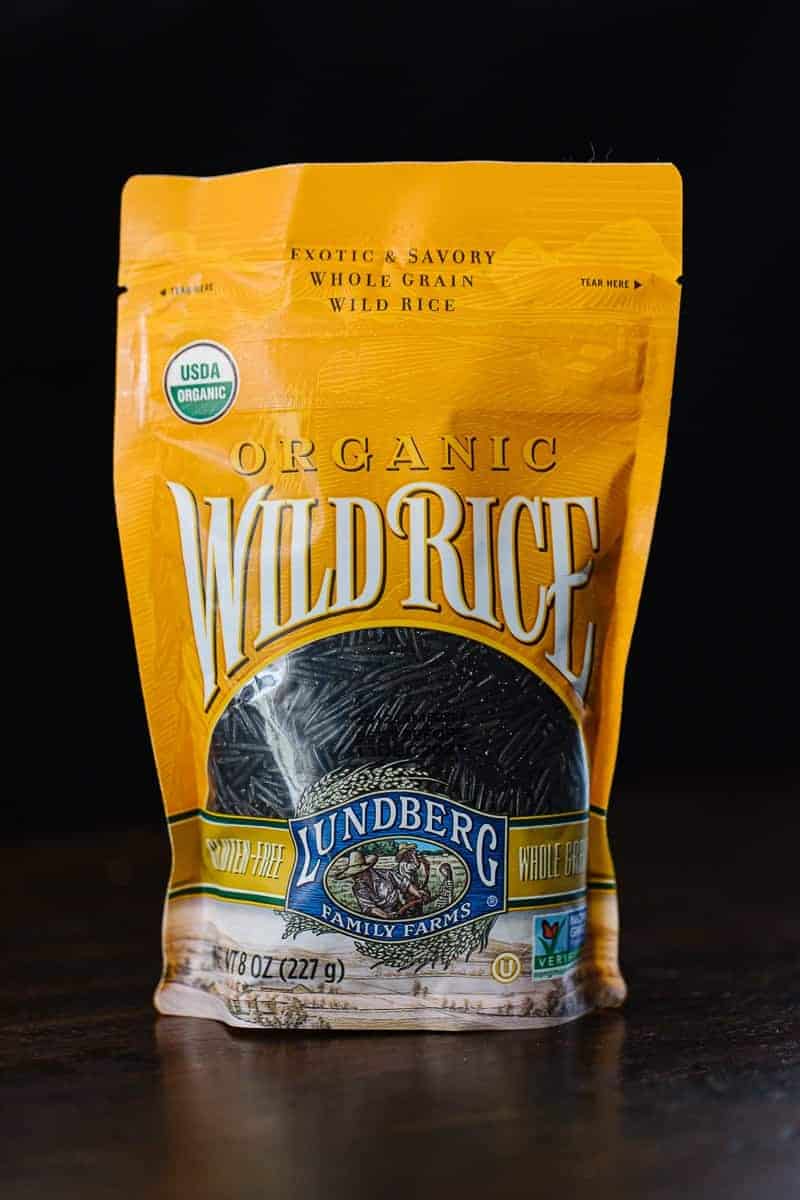 Wild rice blend
Several brands offer wild rice blends as a cost-friendly alternative to straight wild rice (which is often quite price heavy).
Most brands will mix wild rice with some variety of brown or black rice. Some blends even add quinoa.
Most of these blends are usually delicious, so just check to see which you like best—you can't go wrong with these superfood grains.
Cooking wild rice in an Instant Pot (or pressure cooker)
Luckily, wild rice uses almost exactly the same cooking process as any other rice: rinse, cook, serve. Here are some of the questions I get most frequently: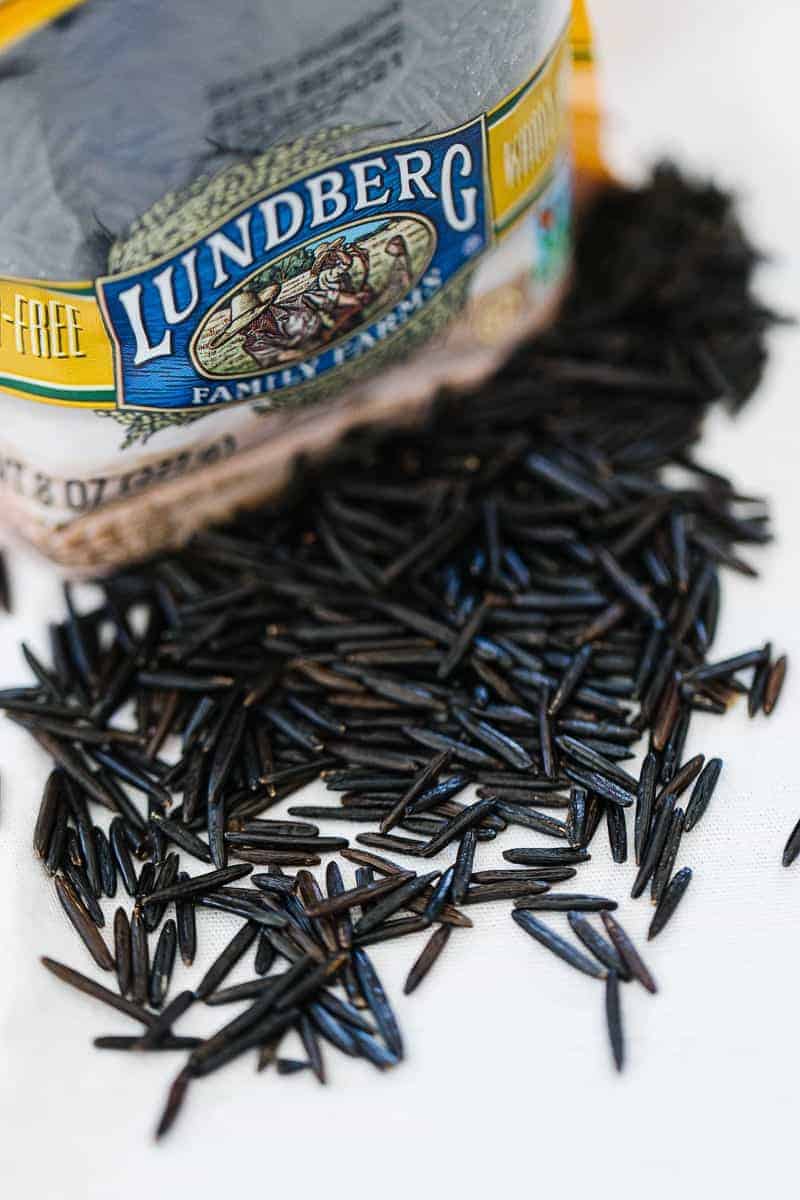 How much water should you use for wild rice?
Wild rice uses significantly less water in your Instant Pot than it would on the stove. The ratio is simple:
1 cup rice to 1.5 cups water
Should you soak wild rice?
When you're cooking wild rice in your Instant Pot, there's no need to soak the rice. Pressure cooking will take care of
Should you rinse Instant Pot wild rice?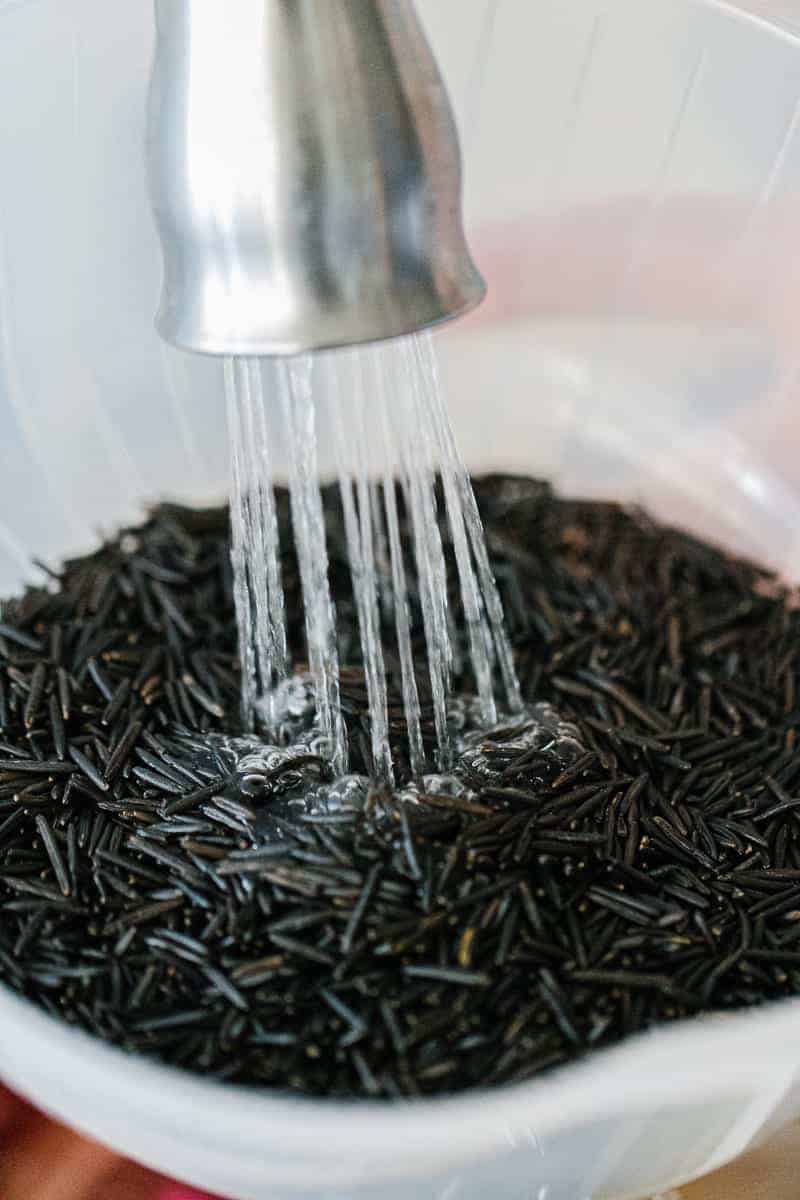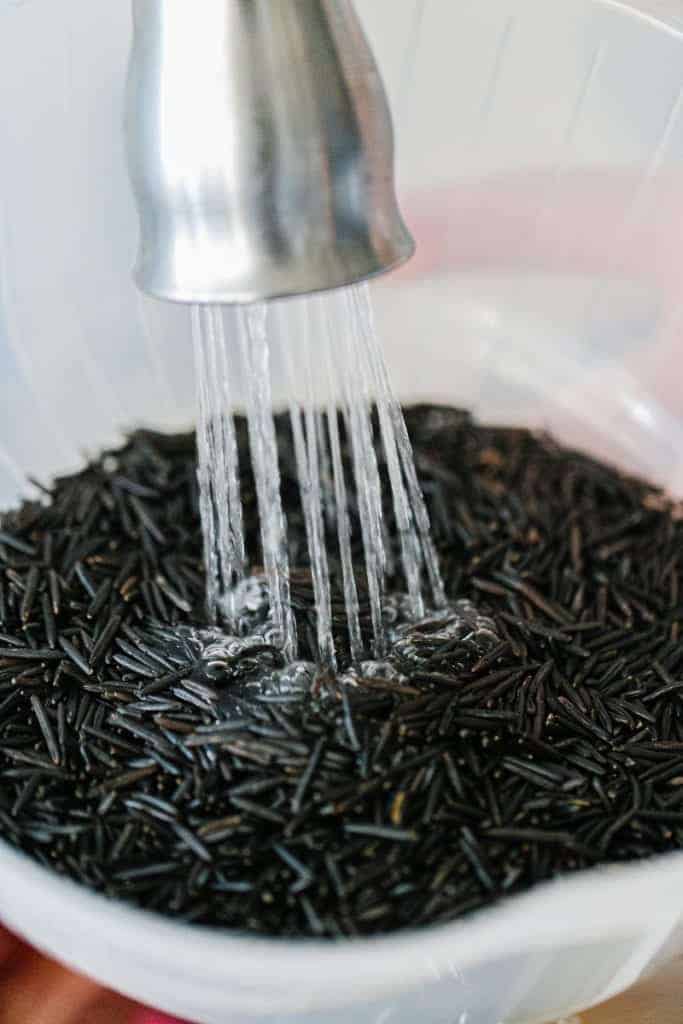 I do recommend that you rinse your rice.
If you don't rinse your wild rice, you risk ending up with smelly rice—yuck. It'll also clump together (in a bad way) and spoil much faster. To avoid this, be sure to rinse your rice until the water runs clear!
I love my rice rinser basket—rice slips right through my regular colander, so this has become a staple in my kitchen.
Should I add salt to my wild rice?
Whether or not you salt your rice is totally your personal preference. I know some people who can't stand unsalted rice, and others who can't imagine why anyone would ever salt it!
If you use salt, you HAVE to try Redmond Real Salt. I know, it's "just" salt, but trust me: it makes a difference! I talk about it so much that Redmond Real Salt actually worked with me to give you 15% off with my code IPCOOKING.
Add a teaspoon to the rice and water before sealing your Instant Pot.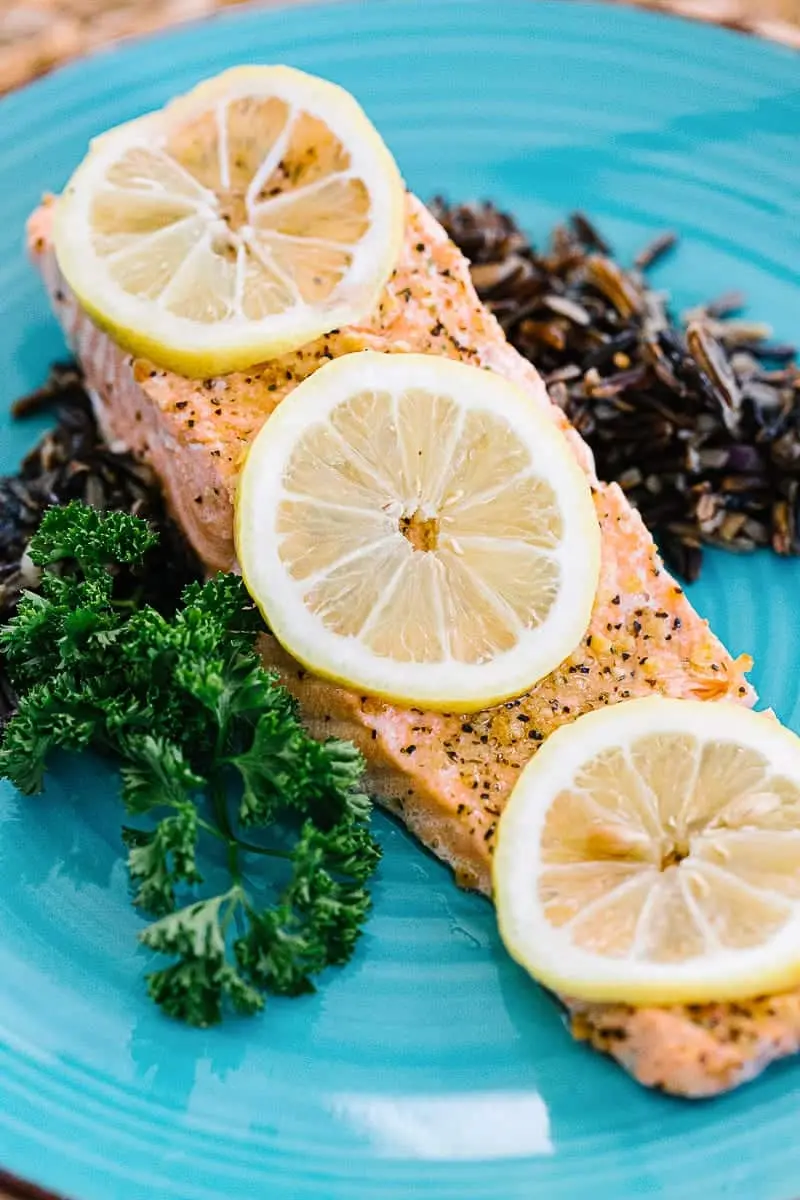 How long to cook wild rice?
With a conventional pan or rice cooker, wild rice can take upwards of 60 minutes to cook. With an Instant Pot, you can do it in almost half the time: cook on High for 20 minutes, then let it release naturally for an additional 15.
If you prefer a softer or firmer rice, you can cook between 15-25 minutes.
Instant Pot Rice
How to use Instant Pot wild rice
Secret life hack: use wild rice in everything. Seriously!
It is so good—and it's fabulous for you. Sub it in anywhere a recipe calls for rice for some added nutty depth, or just sprinkle it liberally where your heart leads you: soups, salads, casseroles, the works.
I personally love to use wild rice in my fresh salmon recipe from my cookbook. My cookbook also includes a recipe for a killer wild rice soup that's perfect for a simple starter or a savory bread bowl!
I also love to use it in my recipe for Instant Pot Lemon Garlic Chicken and Rice, or my Ritz Chicken and Rice Casserole.
Perfect sides for Instant Pot wild rice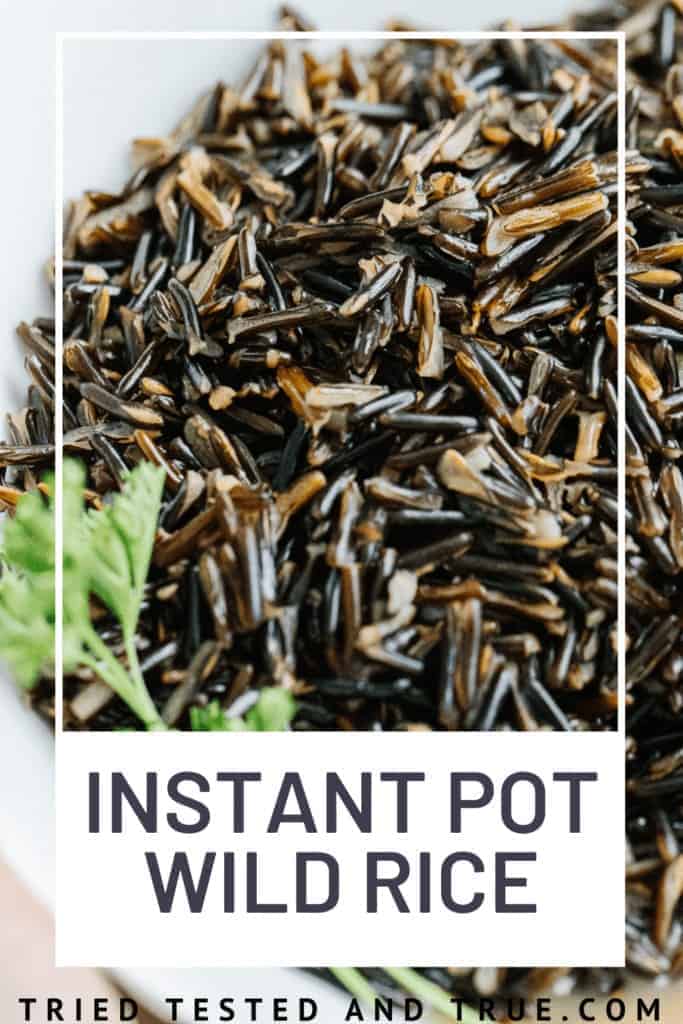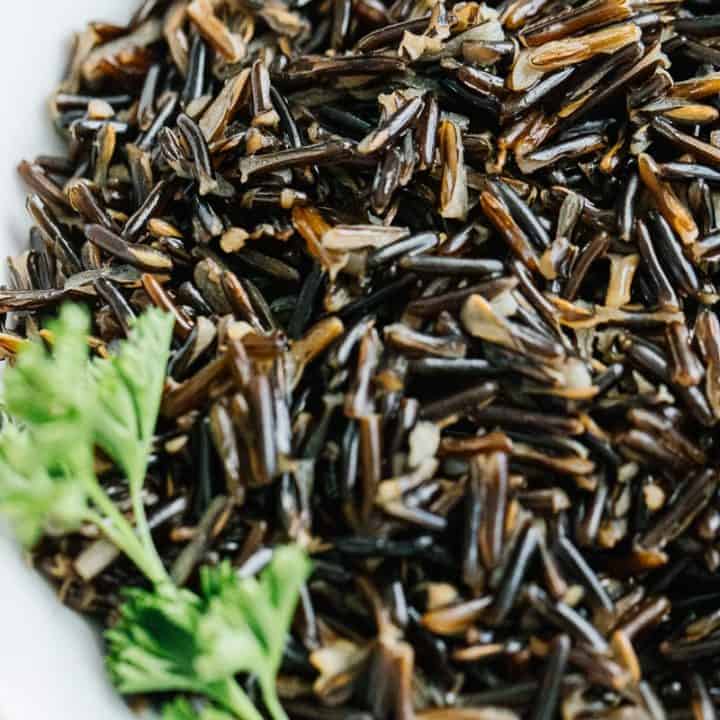 Instant Pot Wild Rice
Instant Pot Wild Rice is a delicious, healthy, nutty, and side dish that is wonderful on its own, or mixed into salads or soup.
Print
Pin
Rate
INGREDIENTS
1

cup

wild rice

washed

1 1/2

cups

water

dash of salt
INSTRUCTIONS
Add rice, water, and salt to the Instant Pot®

Close the lid, and turn the knob to Sealing.

Press Manual or Pressure Cook button and adjust time to 20 minutes.

When the timer beeps, allow 15 minutes to naturally release the pressure, then remove the lid.

Fluff the rice with a fork and serve.
NUTRITION
Serving:
1
g
|
Calories:
41
kcal
|
Carbohydrates:
9
g
|
Protein:
2
g
|
Sodium:
44
mg
|
Fiber:
1
g
---
---
Oh my, thank you for catching that! Thanks for helping us improve; I've edited the recipe!