Instant Pot Meatloaf Cupcakes with Teriyaki Glaze
---
This post may contain affiliate links, which means I earn a small commission if you purchase something I recommend - at no additional cost to you! Thank you for supporting this blog!
This Instant Pot Meatloaf and Mashed Potato recipe is so simple and delicious! Mine is an untraditional meatloaf with a perfectly sweet teriyaki glaze.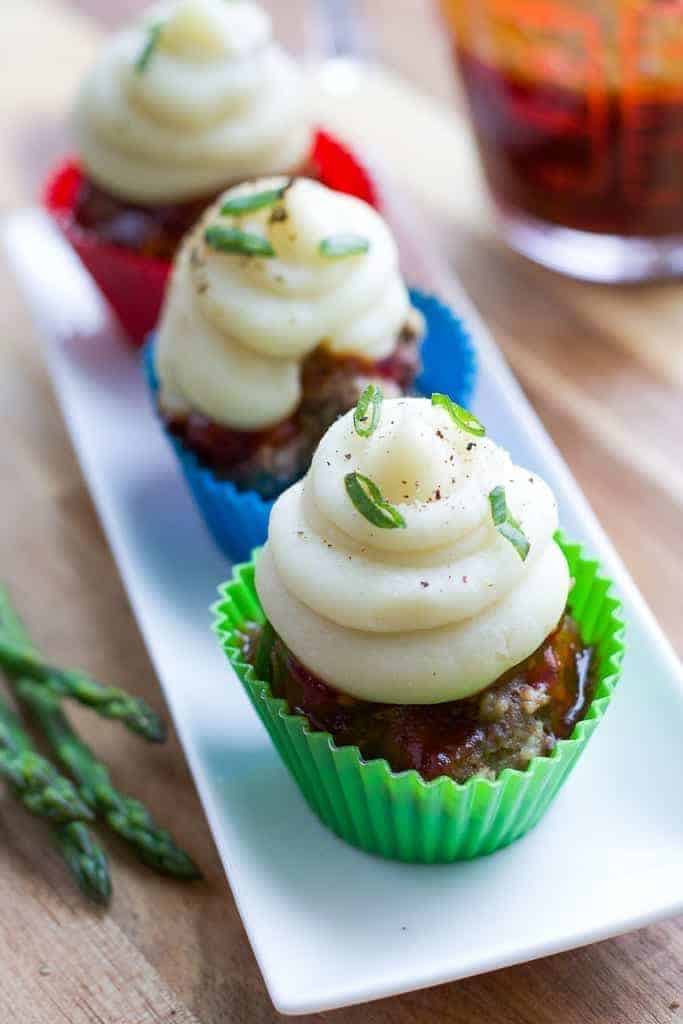 This meatloaf recipe is one I've been making for years, but my first time making it in the Instant Pot!
Brett absolutely despises meatloaf, so I only make it when he goes out of town or when I get a huge craving for it and he's okay eating a tuna sandwich for dinner.
He took a bite of it, but that's it. I used dried minced onion because one of the things he hates most about most meatloaf are the onion pieces.
Since I knew he was unimpressed, I asked him what I could do to make him enjoy it.
"If you can make it not taste like meatloaf, I might like it."
Unhelpful, babe. *eyeroll*
Instant Pot Meatloaf, a One Pot Meal!
How cute are these individual mini meatloaf cupcakes? I have gotten so many requests recently for a meatloaf and mashed potato recipe, so I am so excited to share this with you today!
Wouldn't it be fun for April Fool's Day? One Pot meals are always so nice to have in your back pocket.
Check out my uber popular one pot Pork Tenderloin with Butternut Squash Mashed Potato recipe!
Easy Meatloaf Recipe
This easy meatloaf recipe is a one-pot wonder where you cook the meatloaf and mashed potatoes in the same pot! I make the teriyaki glaze in a separate pot on the stove, but it could even be made in the microwave in a pinch.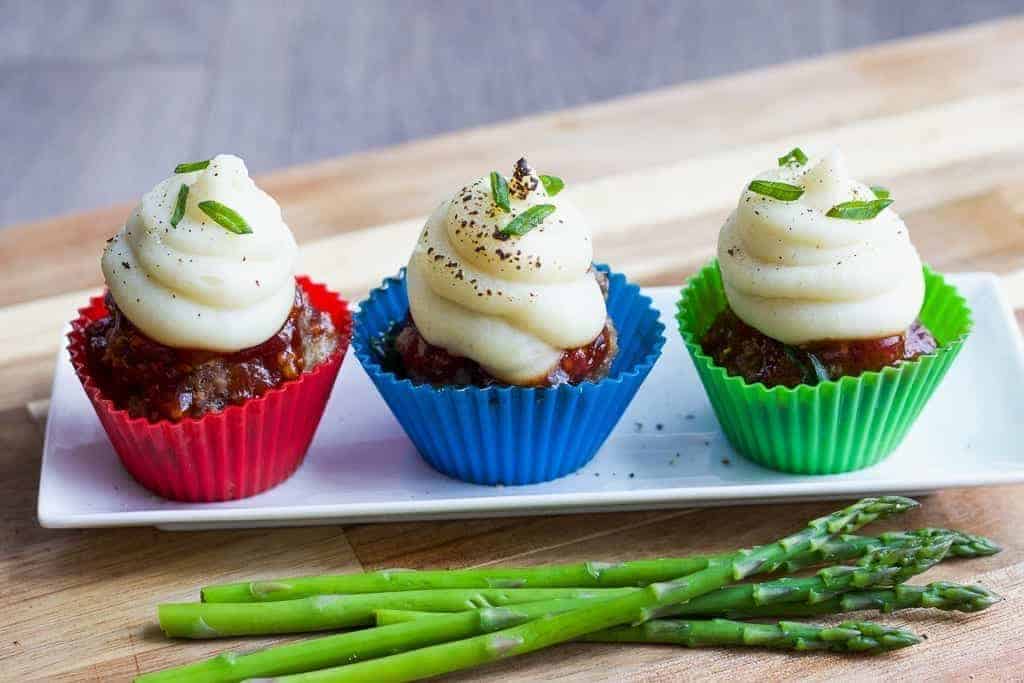 I've never heard of anyone else doing meatloaf this way with the teriyaki type sauce, but it's the only way I make it!
Most recipes have a parmesan cheese and ketchup base, but mine has more of an Asian twist. The meatloaf is simple without a lot of filler, and the teriyaki glaze is super sweet and savory! It's sooo good!
How to make Meatloaf
This recipe is inspired by my mom, who always explains to me how to make teriyaki sauce (even though I've made it a million times- never with a recipe!)
All you need to do to make meatloaf is mix up a meat mixture and shape it into whatever you want.
If you don't have silicone liners, you can form it into a small loaf and place it in a small cake pan or other oven-safe dish (adjust the cooking time accordingly)
The meatloaf cupcakes cook on top of a trivet or some sort of rack on top of the potatoes. I like using this silicone pressure cooking sling that perfectly fits the 7 cupcakes.
Check out my post on the top 10 Instant Pot Accessories to buy, and which to AVOID!
Instant Pot Meatloaf "Cupcakes" with Mashed Potato "frosting"
After cooking, I take the meatloaf out and drain any liquid out. This will vary depending on the fat content of your meat.
I used 88% lean, which didn't have a lot of grease. But it's very easy to drain any additional moisture out of each cup.
Spoon some of that sweet and slightly spicy sauce over each cupcake, then top with potatoes! Serve with your favorite green vegetable. Might I suggest Instant Pot Broccoli or Instant Pot Bacon Green Beans?
I whipped the potatoes with butter and milk with my hand mixer. If you want smooth "frosting," don't be like me and make sure to peel your potatoes beforehand.
Check out my Perfect Instant Pot Mashed Potato recipe here!
Use a pastry bag or simply spoon the potatoes on top of the meatloaf. I used this awesome cake decorating tool that I've used for so many things like filling whipped cream deviled eggs– way easier to clean than using a pastry bag! Then, top with some extra butter and salt and pepper!
Ps: If you love your own recipe, you can use your own meatloaf recipe and just use the same time listed in mine!
What to serve with Meatloaf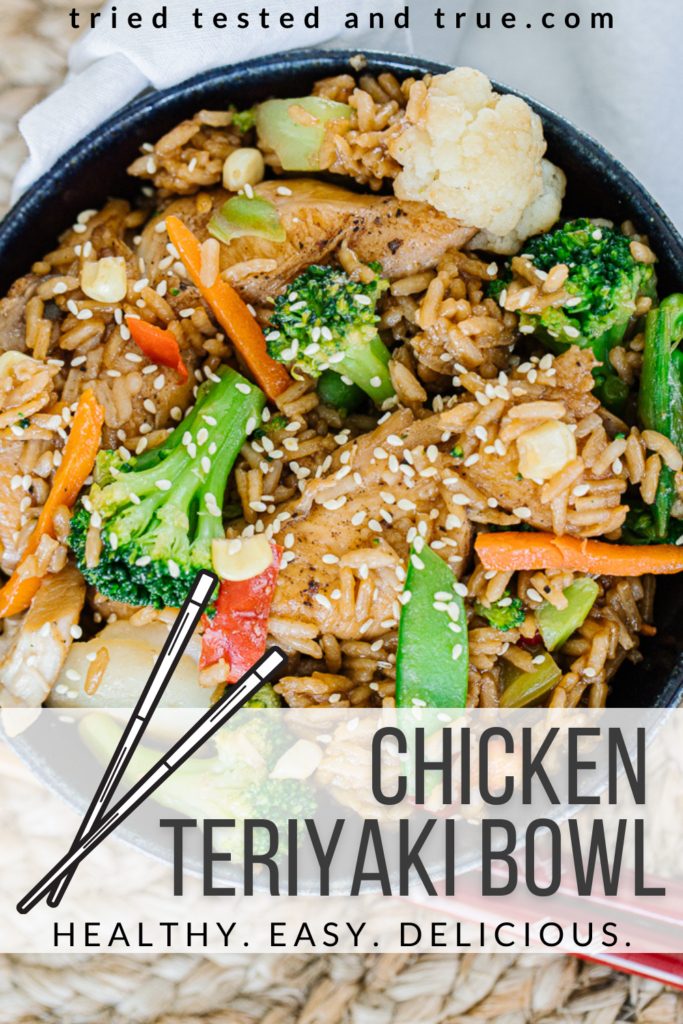 Instant Pot Meatloaf and Mashed Potatoes
This one pot, easy teriyaki meatloaf recipe is so fun! Shape it into your own loaf, or into cute cupcakes with mashed potato frosting.
Print
Pin
Rate
INGREDIENTS
Mashed Potatoes
4

med/lg Russet Potatoes

peeled

1

cup

Chicken Broth

I use water with 1 tsp Better than Bouillon

3

tbsp

Butter

to taste

1/4-1/2

cup

Milk or Half and Half

to taste

Salt and Pepper

to taste
Meatloaf Cupcakes
1

lb

Ground Beef

at least 80/20

1

tbsp

Minced Garlic

1/4

cup

Milk

1/3

cup

Panko bread crumbs

1

tbsp

Dried onion flakes

(or fresh)

1

tsp

Dijon Mustard

1

tbsp

Soy Sauce

1

Egg

1/4

tsp

Crushed Red Pepper Flakes
Teriyaki Glaze
1/2

cup

Ketchup

1/2

cup

Brown Sugar

1/4

cup

Soy Sauce

1/2-1

tsp

Sriracha hot sauce

optional

1/4

tsp

Crushed Red Pepper Flakes

1

tsp

Minced Garlic
INSTRUCTIONS
Wash and Peel potatoes, then dice into large chunks. Add them to the Instant Pot liner with 1 cup chicken broth.

Gently mix together all the meatloaf ingredients and divide between 7-8 silicone muffin liners (or one small loaf pan/cake pan/aluminum foil bowl that fits inside the Instant Pot).

Place a trivet, silicone pressure cooking sling, or rack on top of the potatoes and place the meatloafs on top. 

Lock the lid, turn the knob to sealing, and cook on manual high pressure for 12 minutes. Allow a 5 minute natural pressure release, then a quick release to release any remaining pressure.

While pressure cooking, prepare the teriyaki glaze by combining all ingredients in a small pot on the stove. Bring the sauce to a boil, then simmer for about 5 minutes, or until thick. Add additional brown sugar if it's not sweet enough for your taste.

Carefully remove the meatloaf from the pot, and carefully drain any liquid out of the liners into a heatproof, greaseproof container in the sink. Cover each meatloaf with about a tablespoon of teriyaki glaze.

Add butter, milk, salt, and pepper to taste to the Instant Pot potatoes, then mash with a potato masher or whip with a hand mixer. Pipe or spoon the potatoes on top of the meatloaf. Broil in the oven for a couple of minutes to brown the potatoes, if desired. Serve with additional potatoes, sauce, and green vegetable of your choice!
NUTRITION
---
---

I can hear good sound thank you so much for sharing nice post.


I can hear good sound thank you so much for sharing nice post.


I can hear good sound thank you so much for sharing nice post.