Instant Pot Easy Mac is EVEN easier thanks to the Instant Pot. That's right. That blue box is going to change lunch time with this no drain, super easy mac and cheese that tastes like Kraft Easy Mac.
*This post may contain affiliate links. This means as an Amazon Associate and affiliate for other products, I earn from qualifying purchases at no extra cost to you.
INSTANT POT MAC AND CHEESE
Now, I love homemade mac and cheese with no less than 4-5 quality cheeses and a fun, artisan noodle shape to eat. I top mine with extra sharp cheddar cheese and butter tossed panko breadcrumbs.
YUM.
But if I made that for my family, Brett and the kids would not eat it. When we go out and order mac and cheese, my son literally always asks for "normal mac and cheese" if it's not Kraft. How did we get here, son?!
My favorite boxed mac and cheese is Annie's White Shells, but no one here will eat those either. So I've just grown accustomed to throwing that Costco-sized box of Kraft into my cart every other month with no shame. It took awhile for me to get over it, but I pick my battles — and I don't think it tastes bad, either.
To save time, I make our Kraft mac and cheese in our Instant Pot! I've found that making Instant Pot Kraft mac and cheese turns out the same as Kraft Easy Mac. It's easy, it's delicious, and my kids love it.
KRAFT MAC AND CHEESE > INSTANT POT EASY MAC
This Instant Pot Kraft dinner is one of my family's favorites. It tastes like EASY MAC — the single-serve microwave cups — not like conventional stovetop mac and cheese. That's because Easy Mac is made with the same concept as pressure cooking: The noodles and water start together cold, and they get microwaved until the noodles simply absorb the water.
No straining or boiling on the stove. That's why I titled this recipe Instant Pot EASY MAC, since that's what it tastes like.
MORE KID-FRIENDLY INSTANT POT RECIPES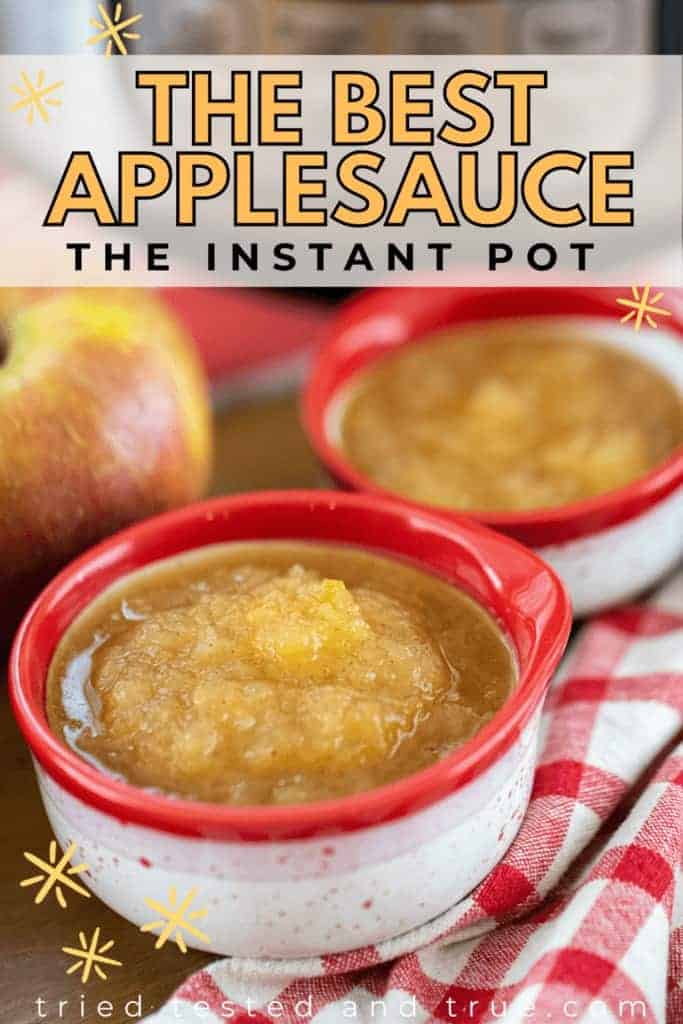 COOKING PASTA IN AN INSTANT POT
Pasta is one of those things that can be quite controversial within the Instant Pot community — personally, I tend to prefer to cook it conventionally. However, with the Kraft mac and cheese, it works. Let me explain.
I sound like a broken record when I say this, but the Instant Pot is a shortcut. Just like the microwave, it cooks things in a fraction of the time a traditional method would take, but some things may turn out slightly different.
Have you ever made a "baked potato" in the microwave or Instant Pot? Sure, it gets cooked and it gets the job done — and it's quite good.
BUT, it's not going to be 100% the same as slathering it in olive oil with a nice coating of coarse salt and baking for an hour to get nice and fluffy inside while it gets crispy and flaky on the outside. It's still delicious, but it's just not quite the same.
(You can make my Instant Pot Salt Potatoes and then air fry them for a pretty dang good similar dish, though!)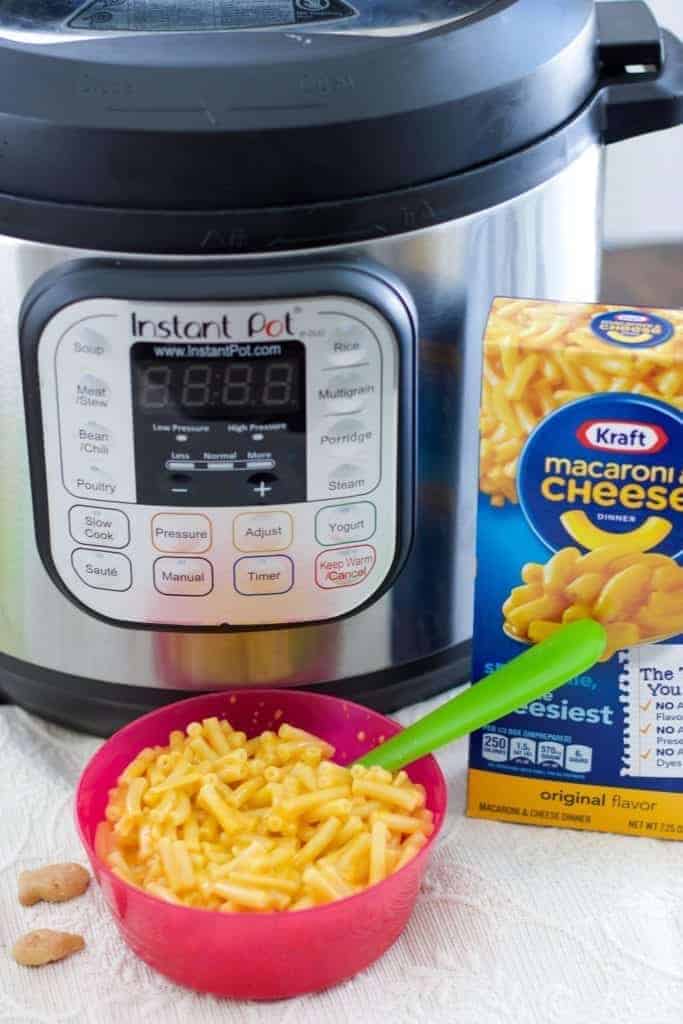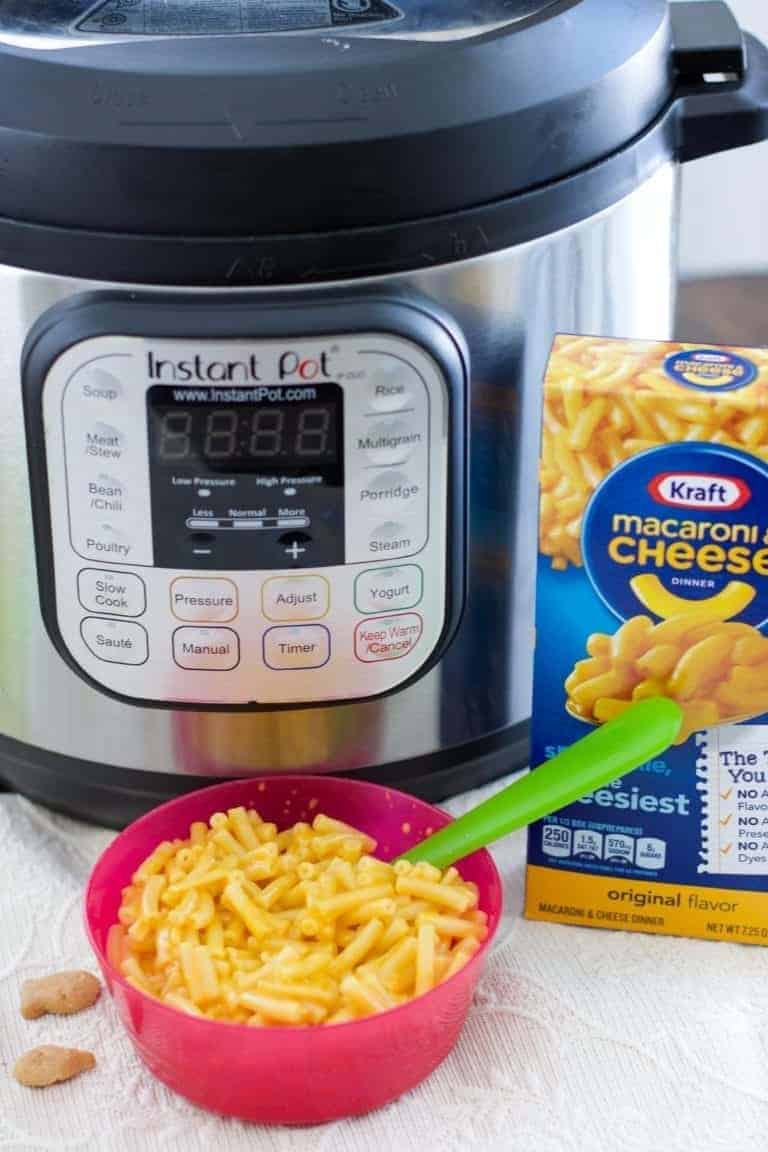 Starchy noodles and pasta water
The same concept applies with pasta. The cooking chemistry is completely different for boiling a pot of noodles vs. pressure cooking a pot of noodles.
Therefore, the taste and texture is simply going to be different.
When you make noodles (or, in this case, Kraft mac and cheese with the included little elbow macaroni) in an Instant Pot, those noodles are going to retain more starch than they would have if you'd boiled them.A little starch is ok.
In fact, when I make my pasta sauces, I save a little of the starchy pasta water to add to the sauce. It's a trick chefs use to thicken their sauces.
When you're making boxed mac and cheese in the Instant Pot, then, that starch actually just helps to make things creamier.
NO-DRAIN PASTA RECIPE
I tested this recipe so many ways to ensure this was a one pot, NO-DRAIN recipe. Thus, I'm confident in this no-drain pasta-to-water ratio.
There are plenty of recipes out there that require you to drain the water after pressure cooking, but that idea really didn't appeal to me. If I was going to make Kraft mac and cheese in an Instant Pot, I wanted it to be extra easy.
I think this is a good method for anyone using their Instant Pot in close quarters. Also, anyone who might be elderly or weak (from back surgery or pregnancy, for example) and can't lift a pot of boiling water to drain in a colander would love this approach.
HOW TO MAKE INSTANT POT EASY MAC
Making Kraft mac and cheese in an Instant Pot is beautifully simple, but you won't be completely following the Kraft mac and cheese instructions on the box.
Instead, combine the water and noodles straight into the Instant Pot, then cook on manual high pressure for 3 minutes with a 3-4 minute natural pressure release — not a quick release.
Open the lid, and give the noodles a stir. You'll need to break up the noodles a tad and let them absorb the remaining water for a minute or two.
Add the called-for amounts of milk and butter, and you're done!
I actually recommend using heavy cream or half and half in place of the milk for an even creamier Kraft mac and cheese made in the pressure cooker!
TIPS FOR THE BEST INSTANT POT MAC AND CHEESE
Instant Pot mac and cheese is pretty simple, but there are always kinks and questions to work through. Below, I've included some of the questions and concerns that I encounter most frequently, as well as some simple hacks!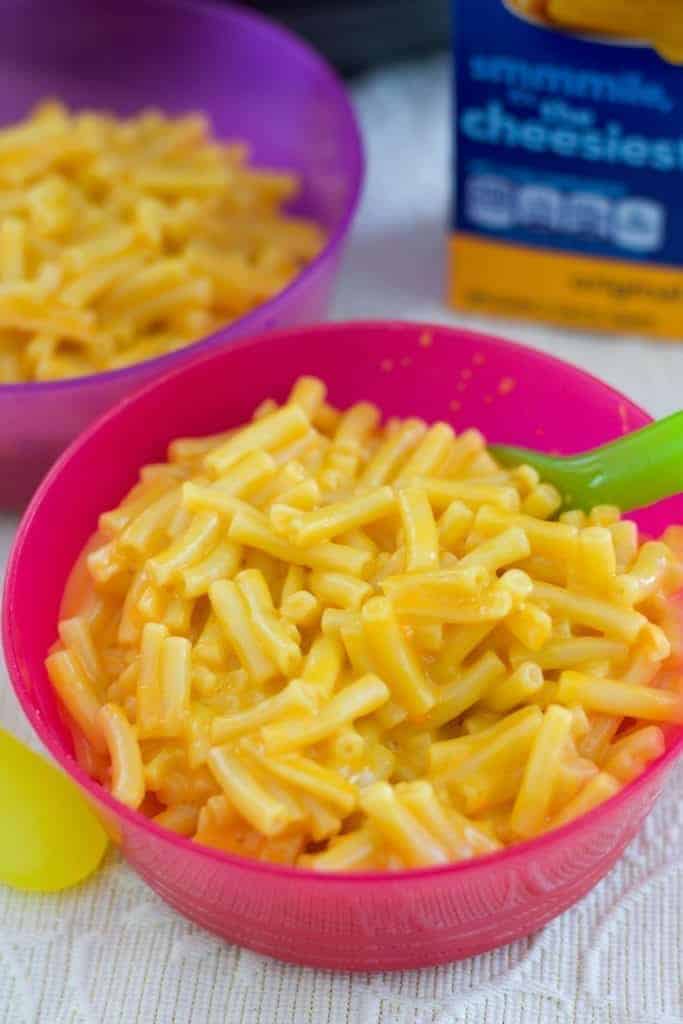 DOUBLING INSTANT POT EASY MAC
Some of my readers have doubled this recipe, but I do not recommend adding more than 2 boxes. This recipe has been tested for one box of macaroni and cheese, therefore I cannot guarantee similar results for a double batch.
If you choose to double this recipe, multiply all ingredients, but keep the cook time the same! You can certainly fit two boxes of Kraft mac and cheese in the Instant Pot, if you're using a conventional 6-quart one.
I have had good results doing this, but some readers have reported some issues. I suggest adding the noodles, stirring them so they don't clump, and cooking them right away.
Another way to avoid issues is by preheating your Instant Pot so it's warm before you start adding water.
HOW DO YOU REHEAT MAC AND CHEESE IN THE INSTANT POT?
If you need to reheat mac and cheese in the Instant Pot, I suggest doing so on the Saute setting.
Press the Saute button and adjust the temperature to low. I would also add a couple tablespoons of milk or cream to the pot to help rehydrate the leftovers. The warm cream will help mix into the cold noodles.
Add the mac and cheese, then stir until warmed through.
CAN I ADD ALL THE INGREDIENTS TO THE INSTANT POT AT ONCE?
I do not recommend adding all of the ingredients to the pot at once; it's better to cook the pasta first and stir in the sauce at the end!
If you add everything at the beginning, the sauce would be diluted — and the dairy would curdle and burn.
About Lisa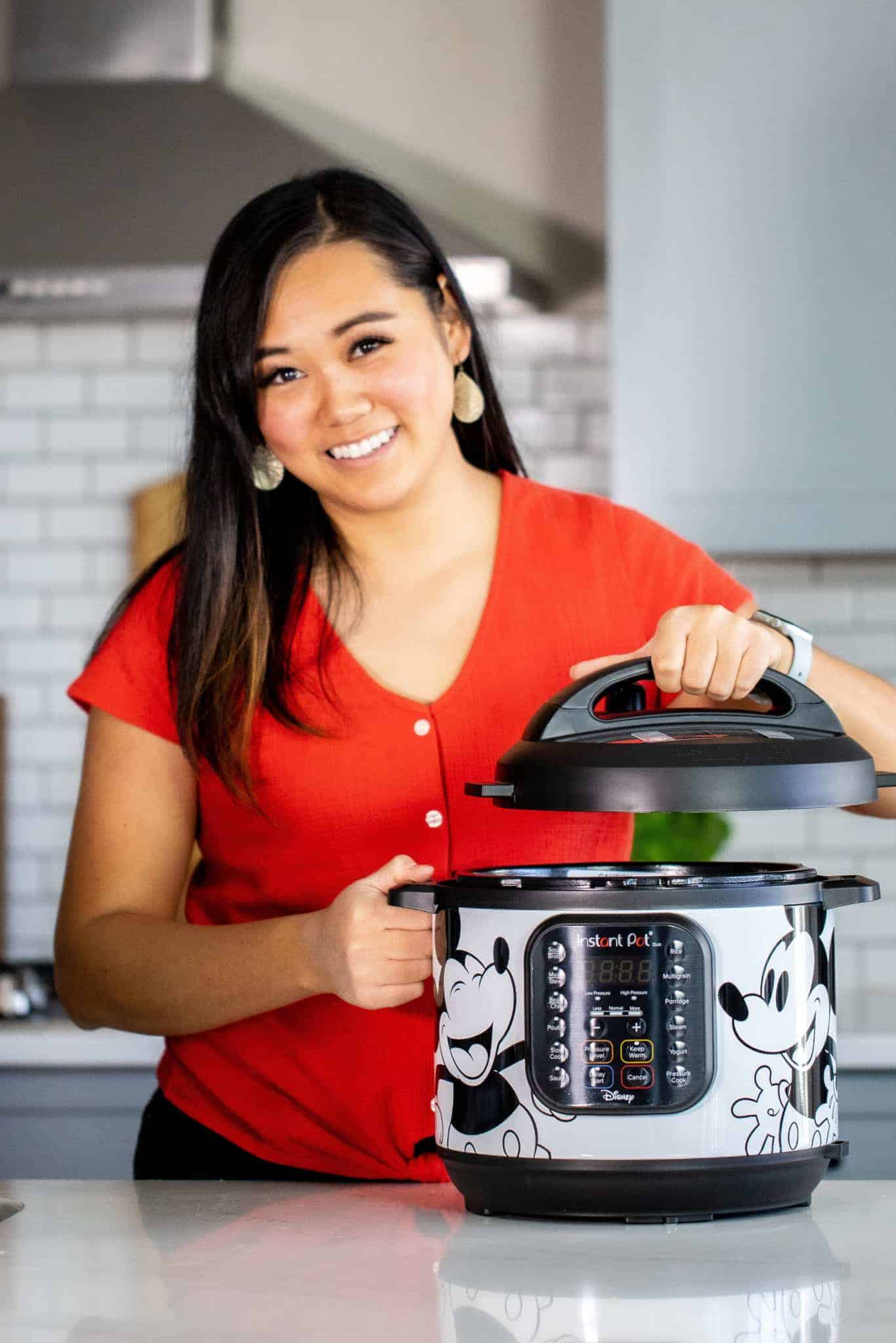 Lisa Childs is the food blogger behind Tried, Tested, and True. Join the hundreds of thousands of people each month that learn from Lisa-
Subscribe to her website, follow her on Instagram at @tried_tested_true, follow her on Pinterest, and find her on Youtube at Tried Tested and True. She is passionate about giving home cooks confidence using their Instant Pots. Make sure to sign up for our email newsletter to hear from personally from her weekly! Learn more about Lisa.
Instant Pot Easy Mac
Instant Pot mac and cheese is a popular recipe, but have you ever heard of an even EASIER, Instant Pot Easy Mac? That's right. That blue box is going to change lunch time with this no drain, super easy mac and cheese that tastes like Kraft Easy Mac.
Ingredients
1 1/2 cups water
1 box Kraft macaroni and cheese (1 cup of noodles)
4 tablespoons butter
1/4 cup milk
Instructions
In the Instant Pot, combine noodles with water. Lock the lid to sealing, and cook on Manual High Pressure for 3 minutes. Allow a 3-4 minute natural pressure release (3 minutes for more bite; 4 for softer noodles).
Release the rest of the pressure, then open the lid. Stir the noodles and break them up to absorb any additional water. Keep stirring for a minute or two until all the noodles are broken up and the noodles are cooked to your liking.
You should not have to drain any additional liquid. If you do see more liquid, it should be very little. Set the Instant Pot on Low Saute and let the water evaporate out if needed.
Add the cheese sauce packet, butter, and milk. Stir and serve!
Notes
Due to inconsistent results, I do not recommend tripling this recipe. I have doubled this recipe with good results, but some readers have had trouble getting consistent results so please use your best judgment. I recommend doing two batches instead of doubling the recipe if you are worried about this.
Try adding a splash of heavy cream or replace all the milk with half and half.
Recommended Products
As an Amazon Associate and member of other affiliate programs, I earn from qualifying purchases.
Nutrition Information:
Yield:

2
Serving Size:

1 grams
Amount Per Serving:
Calories:

783
Total Fat:

48g
Saturated Fat:

20g
Trans Fat:

5g
Unsaturated Fat:

24g
Cholesterol:

72mg
Sodium:

1208mg
Carbohydrates:

73g
Fiber:

4g
Sugar:

14g
Protein:

16g