This post may contain affiliate links, which means I earn a small commission if you purchase something I recommend - at no additional cost to you! Thank you for supporting this blog!
*A couple of readers have had issues with this particular recipe burning. Because I only want to provide tried and true recipes that work for EVERYONE, I've temporarily removed the recipe card for this recipe so I can do more troubleshooting. Thanks for understanding!
My Instant Pot Chili Recipe is super meaty, deep, and thick. Making it in the Instant Pot makes it fast and easy! Stove top and Crock Pot instructions included.
The Instant Pot is the biggest time saver when it comes to soup/stews. Pre-IP, I did all the browning/sautéing on the stove, then transferred to a crock pot. Slow cooking let it cook all day to get the flavors melded together but it took forever.
Now, we can pull this insanely delicious beef chili together in less than an hour with all the same depth of flavor!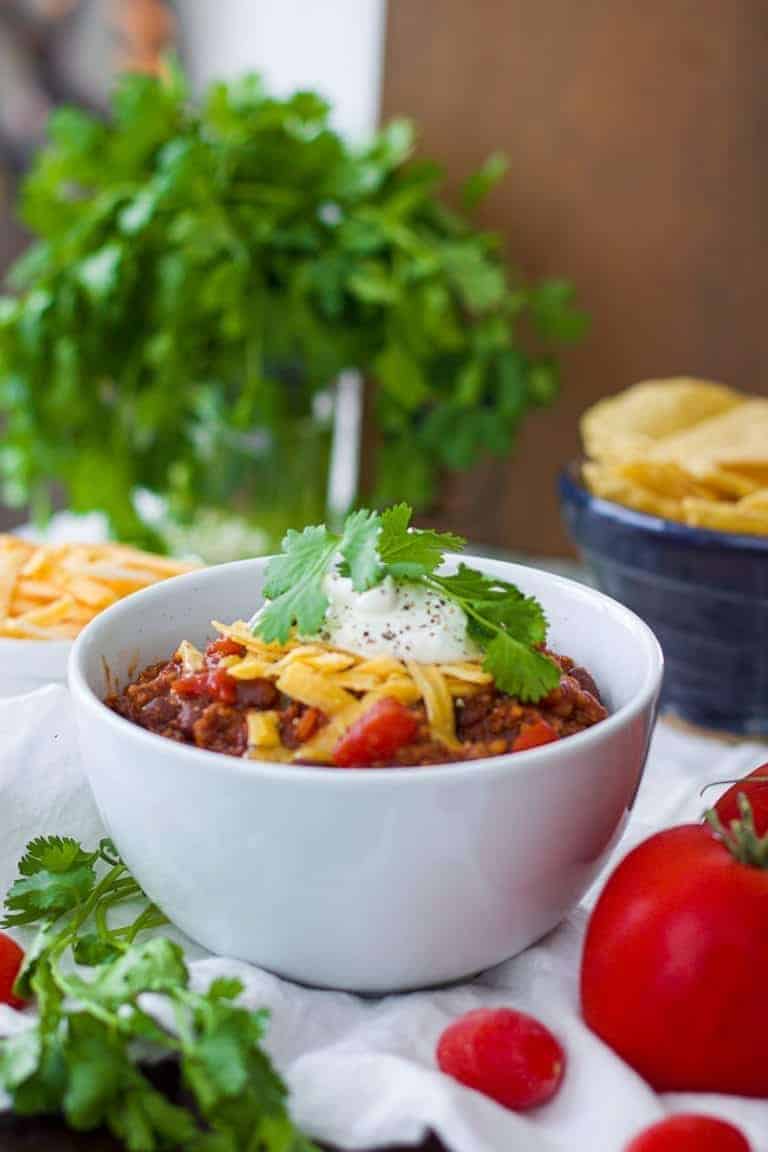 I've made my chili for countless chili cookoffs, and I'm telling you… it ALWAYS impresses! It would also be perfect on an Instant Pot baked potato bar.
Note, this recipe is for a THICK chili, not a soupy chili!
What is the bean chili setting on instant pot?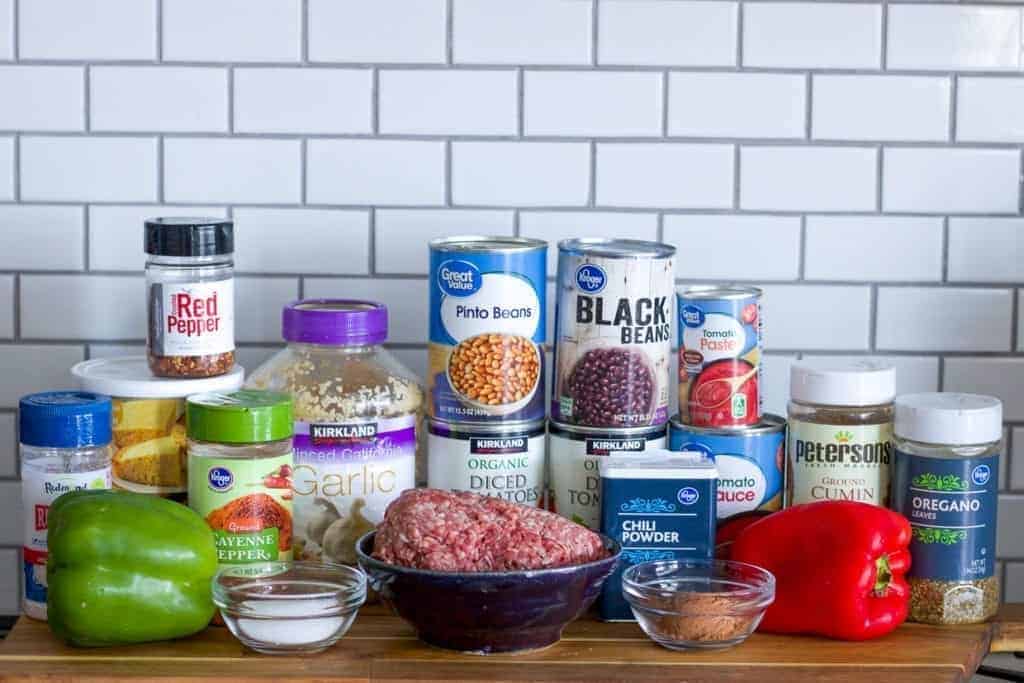 The bean/chili setting on the Instant Pot is a preset time for 30 minutes. You can always adjust the times on any of the presets using the + and – buttons after pressing the preset.
What is the best secret ingredient for chili?
My favorite secret ingredient for beef chili is a little bit of cocoa powder (NOT hot cocoa/hot chocolate powder). It doesn't add any sweetness! However, similar to what it does for Mexican mole, the cocoa powder adds richness and deepness.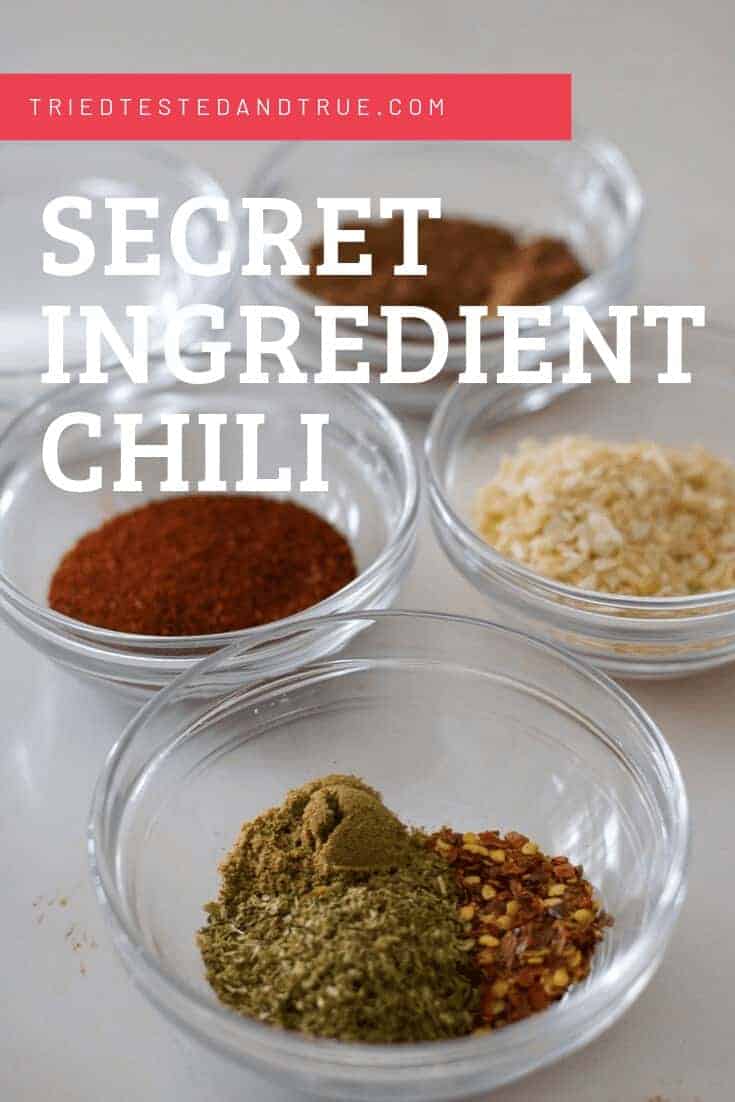 I do add a bit of sugar to the chili to offset the acidity from all the tomato products, but it doesn't make it sweet.
How to Thicken Chili
I love to thicken chili using another secret ingredient, cornmeal! Cornmeal gives the chili a little bit of extra flavor and thickness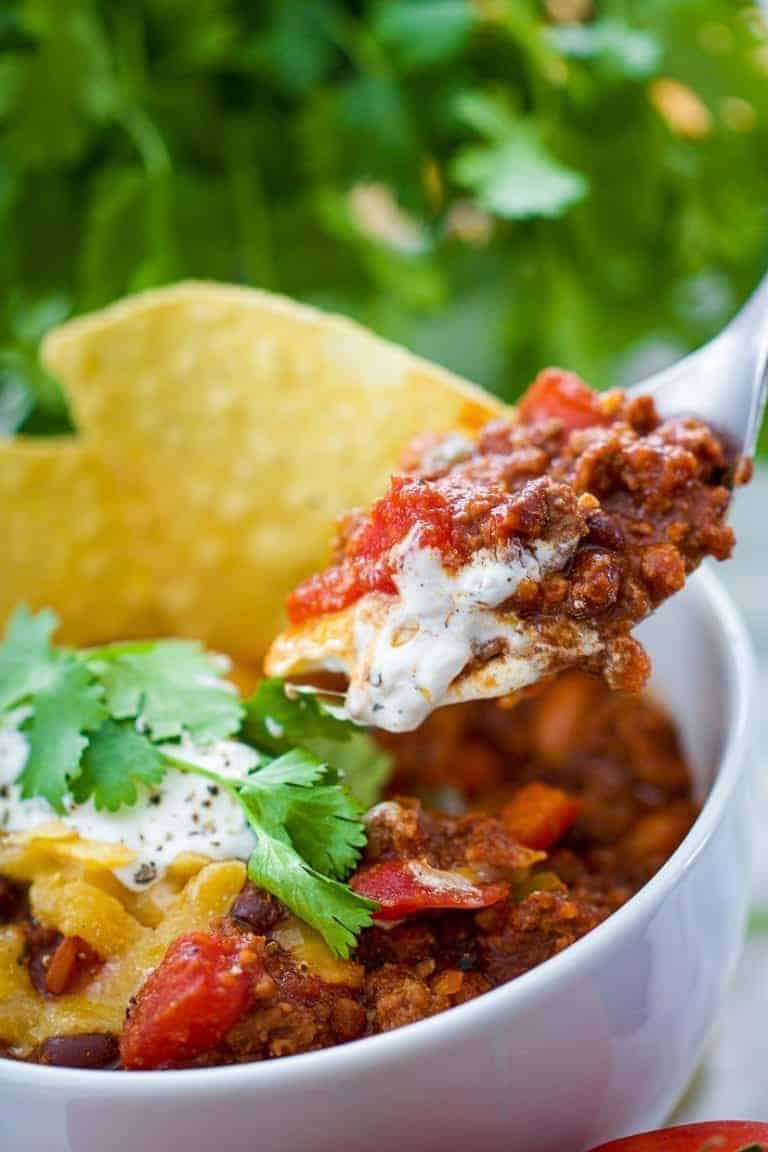 How do you reheat beef chili in the instant pot?
I actually think this beef chili recipe and soups taste better the next day after refrigerating overnight. After eating the first night, I usually take the liner out of the Instant Pot base and let it cool an hour or so before putting it in the fridge.
After that, I cover my Instant Pot beef chili with one of these awesome covers and stash it in the fridge.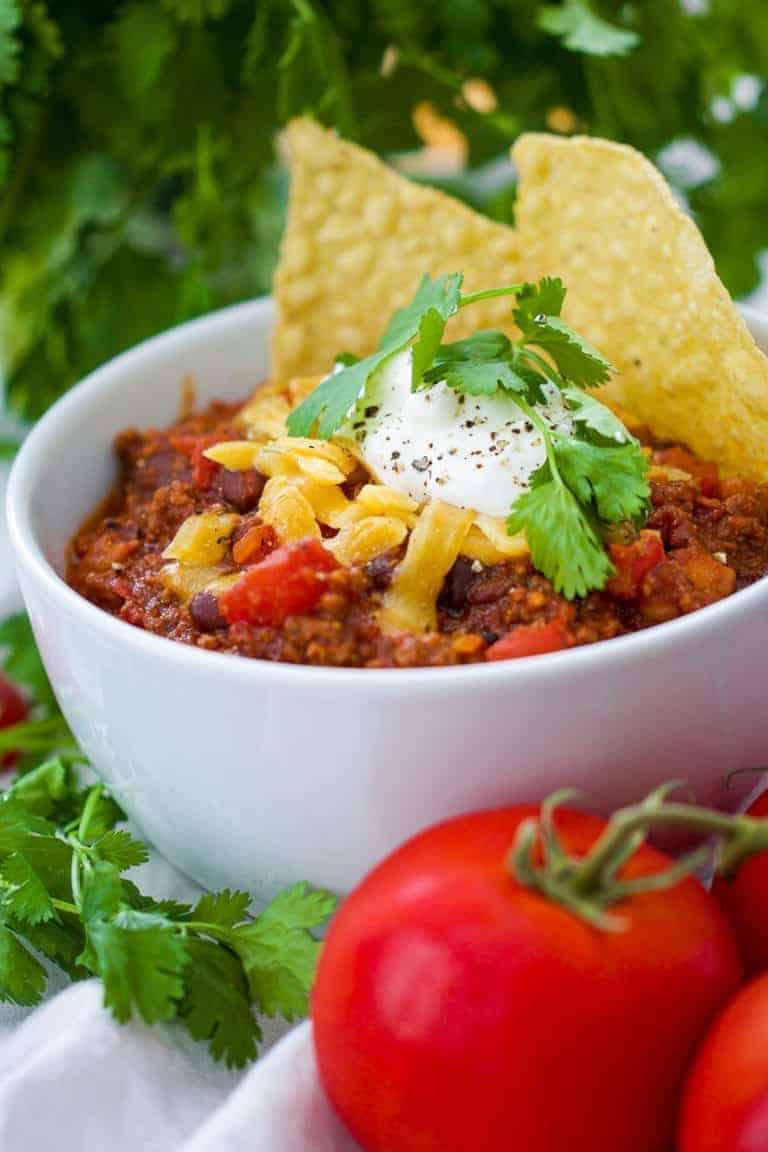 To reheat chili in the Instant Pot, take the liner out of the fridge and set it in the Instant Pot. Set the Instant Pot to low saute and stir frequently to avoid burning. If the chili is looking too thick, add a cup of water and keep stirring.
The Instant Pot lid does not work in conjunction with the saute setting. Once the contents of the Instant Pot is to your desired temperature, press CANCEL and the KEEP WARM button with the lid on.
Reheating Beef Chili on Slow Cook Setting
Alternatively, you can set the Instant Pot to SLOW COOK on HIGH and let it warm up for about 45-60 minutes to get warm. Keep the regular Instant Pot lid on with the slow cook function.
Beef Chili Recipe Stovetop Instructions
To make this recipe on the stove, Follow all instructions as written except add 1-2 cups of water or broth into the chili. After that, simmer the chili on the stove for 30-45 minutes until everything is tender. Enjoy!
Beef Chili Recipe Slow Cooking Instructions
To make this beef chili recipe in a crock pot or slow cooker, first brown the meat and vegetables on the stove. Next, follow all instructions as written and transfer to the slow cooker. Lastly, instead of pressure cooking, slow cook in a crock pot for 4-6 hours on high or 8-10 hours on low. Enjoy!
Best Instant Pot Soup Recipes
Try these easy, AMAZING Instant Pot Soup Recipes!
---
---