*This post may contain affiliate links. This means as an Amazon Associate and affiliate for other products, I earn from qualifying purchases at no extra cost to you.
This fun, cheap, easy play dough recipe is so therapeutic and fun to play with. Not only is it simple (only 2 ingredients!), it is pillowy soft and perfect for little hands. We call this toddler sensory activity "Ice Cream Dough" because it's so sweet-smelling and soft.
Ice Cream Play Dough Recipe
Tonight I'm making my famous Chicken Noodle Soup with Homemade Egg Noodles for dinner. What are you having?
One of my friends worked at a childcare center and she said they called this Ice Cream Dough! So now we do as well since it's such a fun name for this super soft, pliable, concoction!
NOTE: This play dough is NOT safe to consume.
How to Make this Play Dough Recipe
There's a ton of different play dough recipes out there! Some you have to cook, some require random ingredients, etc. I discovered this play dough "recipe" about 2 years ago and we LOVE it because it's cheap and easy!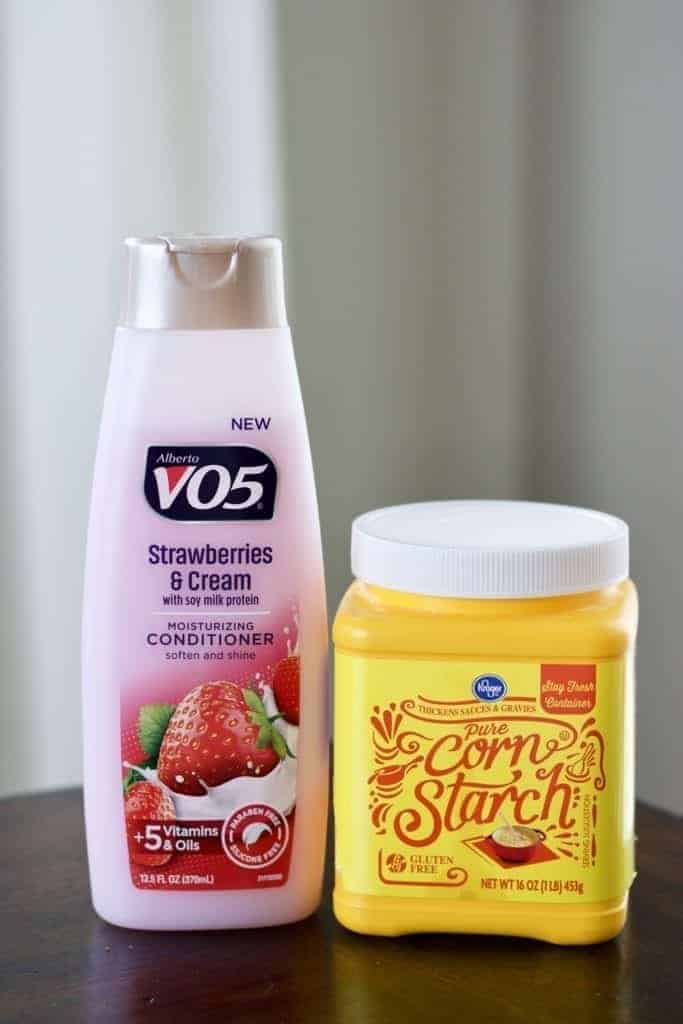 Ingredients for Cheap Play Dough
All you need for this play dough recipe is cornstarch and cheap conditioner. Emphasis on the CHEAP part. Because cheap conditioner is a bit more watered down, the extra liquid helps create the right texture you're looking for.
I've tried it with my (not even expensive but decent) conditioner and it wasn't even close to the same. Just trust me on this one.
Just "spring" for the cheap stuff, and you can thank me later 😉 I get mine at the grocery store for $.79! Don't forget to pick a yummy scent, because that's what the dough will smell like.
Best Conditioner for Play Dough Recipe
Our favorite is the Strawberries and Cream variety. Here's a link to the exact one I used, though it's not exactly cheap on Amazon. I recommend you find it at the dollar/grocery/drug store.
Mix up the cornstarch and conditioner in a bowl to get it pasty. Then, I dust my surface with a little extra cornstarch and knead it up. Kneading it helps get the texture right to ensure it's not too sticky for the kids.
The play dough keeps for a long time in a tupperware with lid. Just make sure to add a bit more conditioner when you open it up!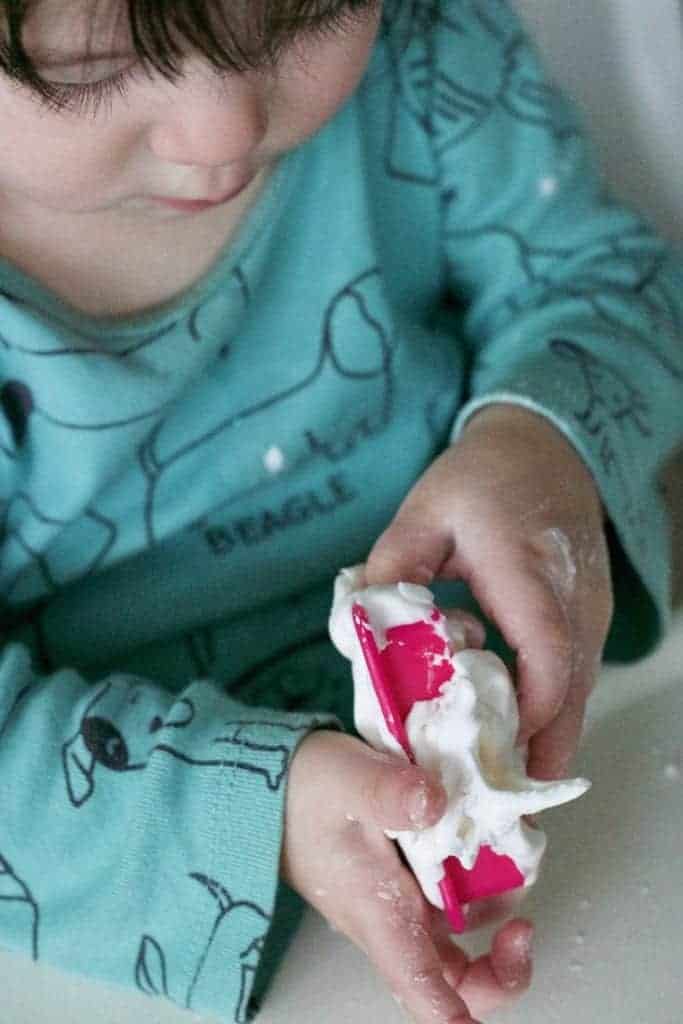 Dry Play Dough
If your play dough gets a little dry and crumbly, just squirt some more conditioner into it. It'll be just like new! My kids love using their cookie cutters and play knives to cut it up. I like rolling it and squeezing it… it's like a stress ball!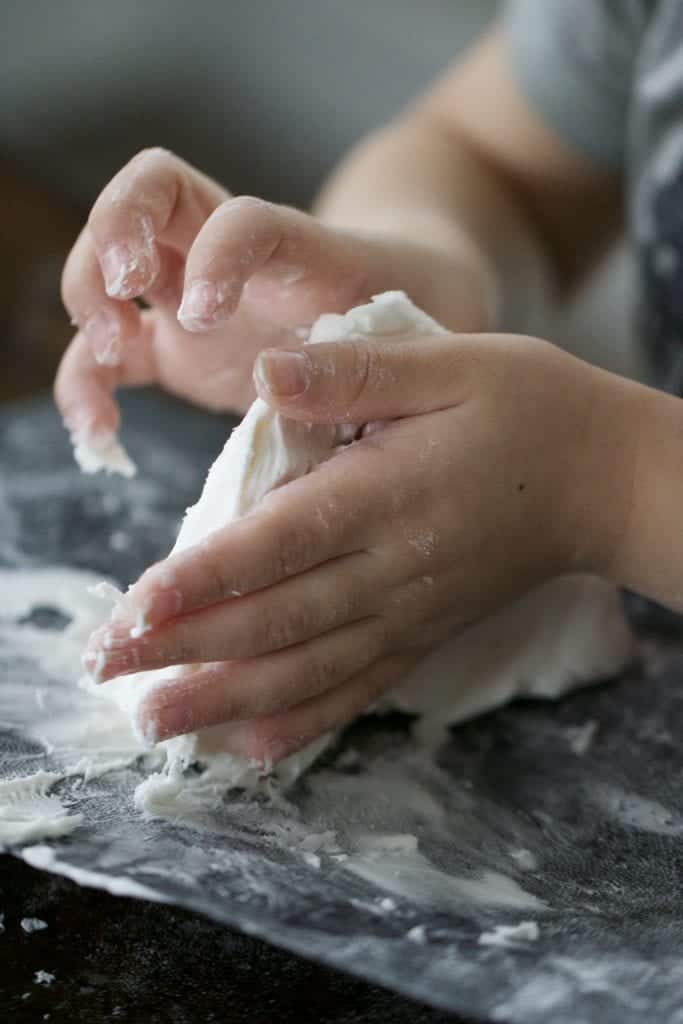 Email Subscribers
How was your week? It was a crazy one for me. I decided to start my email list and host an exclusive giveaway for all my loyal readers. Have you signed up yet?
Subscribers will be the first to hear about new announcements, exclusive deals, and giveaways only for those who have signed up! Go ahead and sign up below at the end of this page 🙂
About Lisa
About Lisa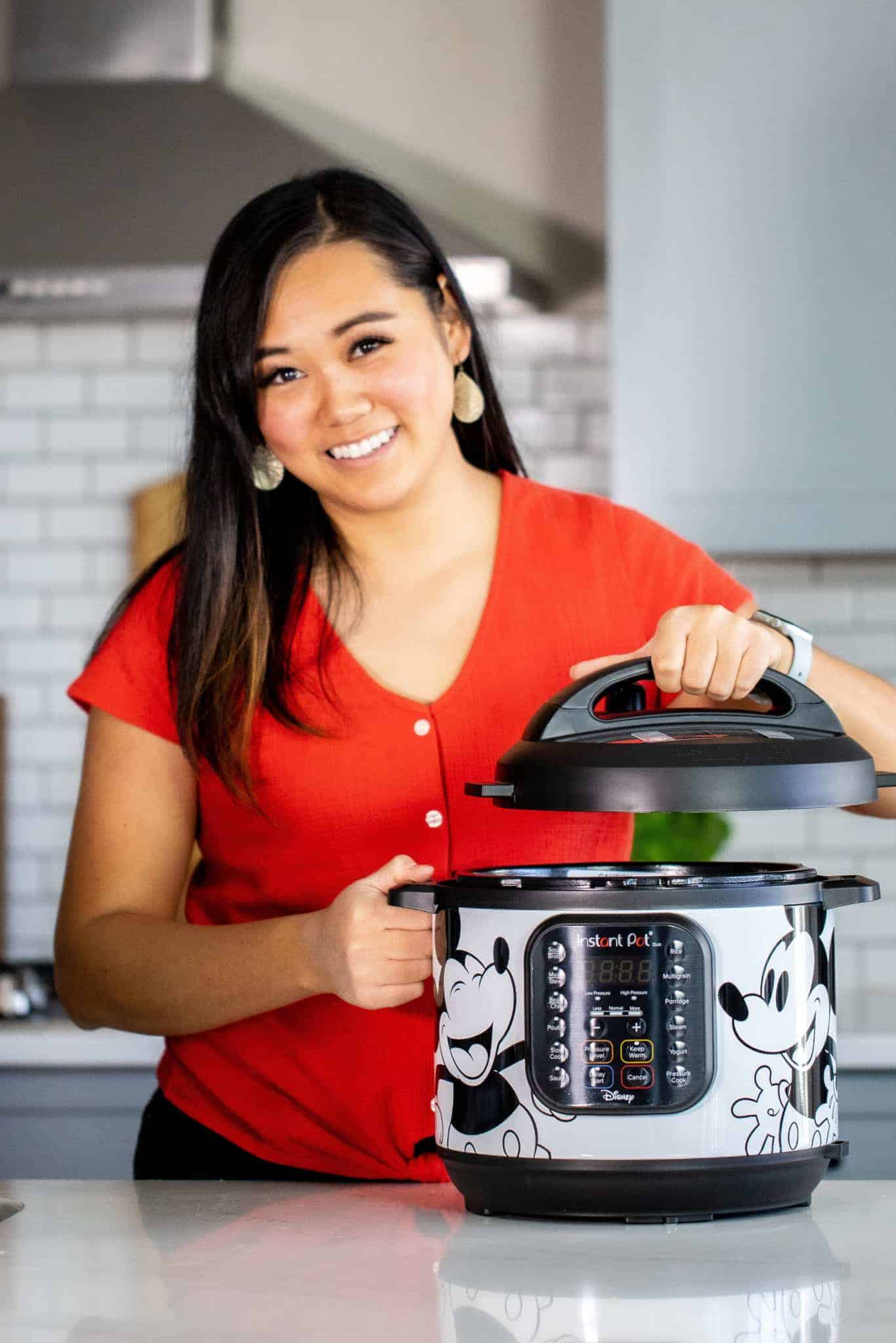 Lisa Childs is the food blogger behind Tried, Tested, and True. Join the hundreds of thousands of people each month that learn from Lisa-
Subscribe to her website, follow her on Instagram at @tried_tested_true, follow her on Pinterest, and find her on Youtube at Tried Tested and True. She is passionate about giving home cooks confidence using their Instant Pots. Make sure to sign up for our email newsletter to hear from personally from her weekly! Learn more about Lisa.
How to Clean Your Instant Pot
Subscribe down at the bottom (or top if you're on desktop) for another exclusive! My FREE Comprehensive guide on How to Clean Your Instant Pot!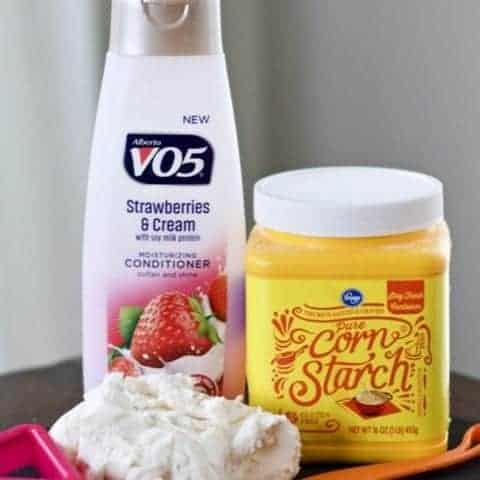 Homemade Play Dough
This pillowy soft play dough is a super easy and inexpensive toddler activity. The dough is only 2 ingredients! Kids enjoy playing with it for hours!
Ingredients
1 Cup Cornstarch, Divided
1/2 Cup Cheap Conditioner
Instructions
In a medium bowl, combine conditioner with 3/4 cup cornstarch. You will get a bit of a pasty consistency.
Sprinkle half of the remaining 1/4 cup cornstarch onto a clean surface such as a cutting board, and dump the dough onto it. Sprinkle about 1 tablespoon of cornstarch on top, and lightly knead until no longer sticky and it feels pliable and soft. It should not stick to your fingers at all when ready. Add additional cornstarch or conditioner as needed.
When the play dough gets dry and crumbly, return it all back to the bowl and add more conditioner into the cornstarch and mix until you get the desired consistency, about 1 tablespoon at a time. Store in a container with tight-fitting lid and add additional conditioner to regain consistency.
DO NOT EAT. This is not safe to consume.
Notes
This recipe can be doubled, tripled, etc.!
Recommended Products
As an Amazon Associate and member of other affiliate programs, I earn from qualifying purchases.
Nutrition Information:
Yield:

2
Serving Size:

1 grams
Amount Per Serving:
Unsaturated Fat:

0g